The Loop
U.S. Open 2018: Why Phil Mickelson's crazy penalty had gamblers cashing in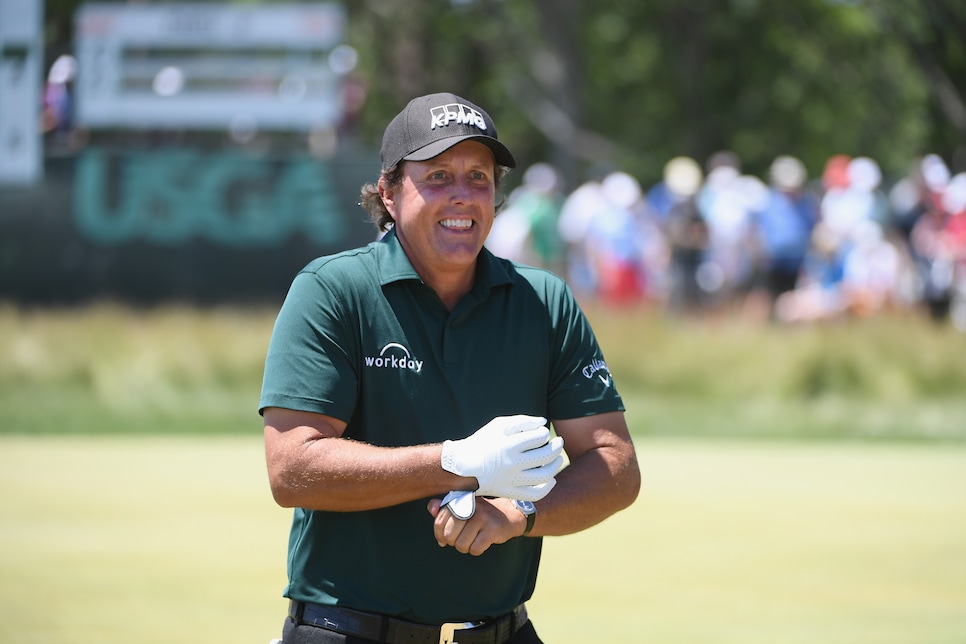 By now, you've probably seen Mickelson's meltdown on Shinnecock Hills' 13th hole on Saturday, and heard his explanation that hitting a moving golf ball is a strategy he's thought about utilizing before (Classic Phil). But you probably didn't realize that the disastrous hole caused a lot of money to change hands in Vegas.
You see, the over/under for highest score by a player on a single hole at this week's U.S. Open was set at 9.5. And despite the carnage seen up to that point in the tournament, no one -- not even Scott Gregory, who shot 92 on Thursday -- had carded worse than a 9 on any one of Shinnecock's holes. Until Phil.
After missing a bogey attempt and realizing his ball was going to roll off the front of the green where he'd already played his fourth shot from, Mickelson raced around the hole and swatted at his ball while it was still moving. He then marked. Missed his next putt and tapped in on his eighth stroke, but the two-shot penalty for hitting a moving ball turned the score into a 10.
If you had the under, that's a pretty bad beat. But if you had that sweet, sweet over, you got a pretty generous gift from Saturday's birthday boy.