U.S. Open 2018: Why New York Loves Phil
Big Apple fans love Phil Mickelson. You got a problem with that?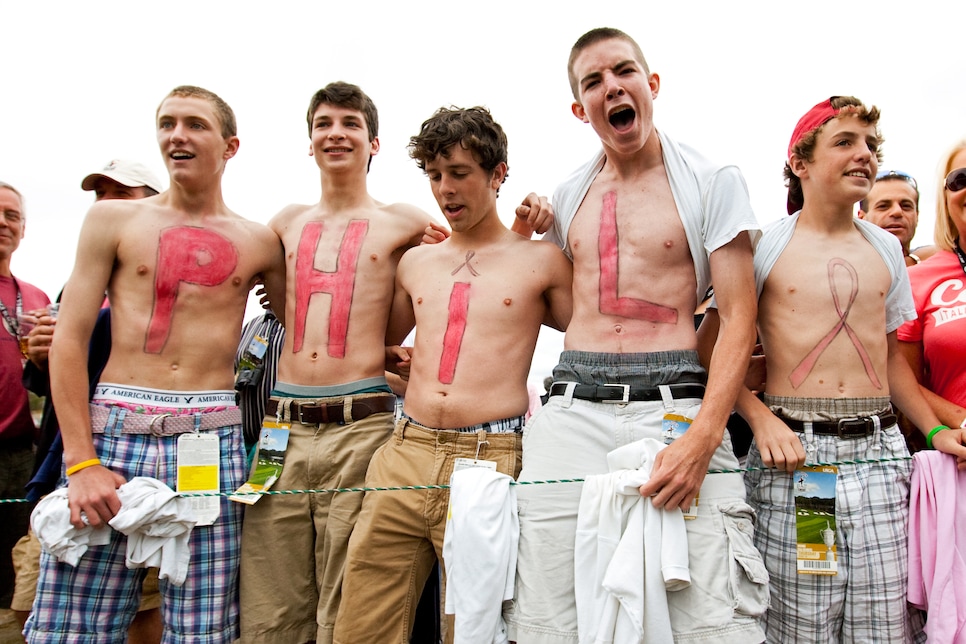 Photo By: Andy Altenburger/Icon SMI/Corbis via Getty Images
"Tough crowd," Rodney Dangerfield liked to say of his native New York, where the spectators are often the spectacle. "New York is the place where everyone will stop a championship fight to look at an usher giving a drunk the bum's rush," Damon Runyon said 80 years ago, but it's still true of every New York crowd, in every era, as when Greg Norman invited a heckler at Shinnecock Hills during the 1986 U.S. Open to meet him in the parking lot.
Last summer, a meathead at Citi Field provoked the perma-smiling mascot of the New York Metropolitans into flipping him the bird, for even Mr. Met, beneath his thick horsehide, can only take so much. Rangers fans once serenaded head coach Phil Esposito by exhorting him—in the familiar cadence of "Here we go, Rangers, here we go"—to "Kill yourself, Espo, kill yourself." And though golf calls its crowds "galleries," implying culture and sophistication, it isn't always the case at New York-area majors.
When Sergio Garcia had the temerity to challenge Tiger Woods for the lead at the 2002 U.S. Open at Bethpage Black, then milked his grip for an eternity before every shot, fans helpfully shouted at him, "Hit the f------ ball!" When that didn't speed the Spaniard along, fans counted his re-grips out loud. "I love New York," Sergio said on returning to Bethpage Black for the 2009 Open. "I love the people around here." But it sounded more like a pre-emptive plea to the verbally abusive, the way New Yorkers of the '80s and '90s wrote "No Radio—Thank You" on signs in their windshields, politely asking thieves not to break into their cars.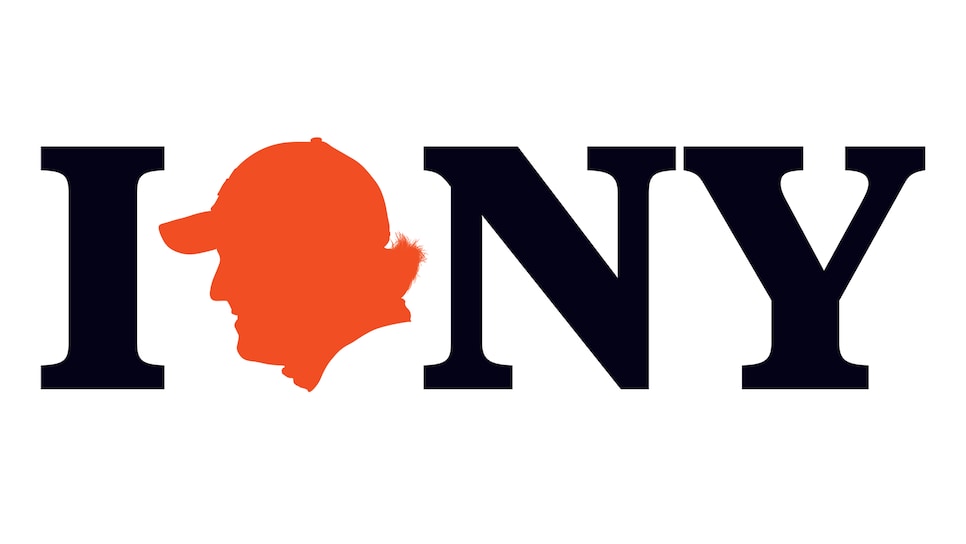 Brutalized by stateside galleries, Colin Montgomerie once announced a very brief boycott of American tournaments, but he relented before that '02 Open at Bethpage. Concerned for the psychological well-being of the zaftig Scotsman, Golf Digest distributed buttons to Open attendees that read Be Nice to Monty. Fans seemed to be doing just that. "Excuse me, Mr. Montgomerie?" yelled one, as Monty gazed into the middle distance. "Monty! I'm a fan! I'm a fan!" When Montgomerie, against his better judgment, let down his guard and turned toward his admirer, the guy screamed a vulgar fat joke at him.
And yet there's one golfer that New York fans love unconditionally. Phil Mickelson made his off-Broadway debut at the U.S. Open at Shinnecock in 1995. He was practically a kid, having turned 25 on the second day of that tournament, but already showing the fortitude and creativity that crowds appreciated. He was just one shot off the lead after 54 holes and earnestly acknowledged that the U.S. Open trophy was his dream. "It's still a dream," he said after a final-round 74 left him tied for fourth, though he signed every autograph, acknowledged every compliment and generally emulated Arnie all week, endearing himself to the masses.
Twenty-three years later, Mickelson has won everything but the U.S. Open, and that final quest has deepened New Yorkers' ardor. They still love him for his swashbuckling, sympathize with his six second-place finishes at the Open, and now pine for him to complete his career Grand Slam at Shinnecock Hills, where in 2004 the grandstand gallery on the seventh green chanted "Water! Water! Water!" at the grounds crew when Mickelson came to the tee, badgering the guys with the hoses to soften the green so Phil—and only Phil—might stick his tee shot.
"I love playing in the New York area," he told Golf Digest's Bob Verdi in 2009, before the Open at Bethpage Black. "People from around there are incredible sports fans."
A poll of 97 sportswriters in 1980 found New York to have the most unruly and abusive fans in all of sports.
Of course, these fans—and their forefathers—haven't endeared themselves to every athlete in quite the same way. It's safe to say that Mickelson, among left-handed-swinging San Diego natives, has fared better among New Yorkers than Ted Williams ever did. "The New York fans are the worst," St. Louis Cardinals catcher Joe Garagiola said. "It's a little better now that they've put up awnings over the bullpen because when they spit on you it just drips off the awnings." And that was 1956, a more genteel era, when men still wore fedoras to the Polo Grounds.
A poll of 97 sportswriters in 1980 found New York to have the most unruly and abusive fans in all sports, followed closely by Philadelphia. Naturally, this was offensive to fans—in Philadelphia, who fancy themselves second to none. "They say New York fans are the worst and we're second-worst," one told the Philadelphia Inquirer in 1989, after a brawl between Phillie and Met fans at Veterans Stadium. "So when they get together, they have to fight."
The only other thing that comes between New York and Philadelphia is, of course, New Jersey. Payne Stewart, who competed in NFL-licensed plus fours and golf shirts, wisely refrained from wearing Giants or Jets gear at the U.S. Open at Baltusrol in 1993, so as not to alienate any fans—and then was heckled for wearing Bills gear. New Jersey can be confrontational. This year, "Saturday Night Live" suggested it change its license-plate slogan from "The Garden State" to "Da Fuh You Lookin' At?"
All the more remarkable then that golf fans in New York and New Jersey put Mickelson in the pantheon of lefties they love: Babe Ruth, Bobby De Niro, Willis Reed. Mickelson was first embraced at the same course—Shinnecock—where that fan called Norman a choker on the 14th hole of the '86 Open, after a double bogey in the third round had dropped The Shark into a tie for the lead of a tournament that would slip away from him. "I haven't experienced this sort of stuff anywhere else in the world playing golf," Norman said at the time. "If this was Augusta, they'd have handcuffed those people and thrown them off the course."
That bum's rush, as Runyon knew, would have had its own audience in New York—jeering, booing, blowing raspberries, an act so synonymous with the city that it has its own name: Bronx cheer.