News
U.S. Open 2018: What should Phil Mickelson have said after his bizarre penalty?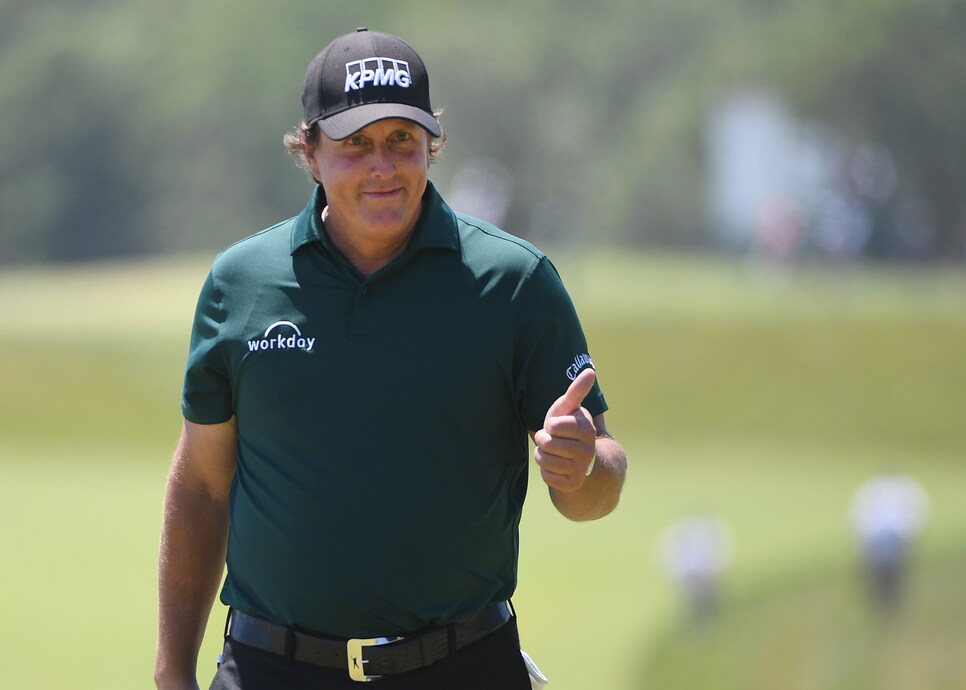 Sports talk radio was abuzz about the U.S. Open on Monday morning. And it had little to do with Brooks Koepka.
No offense to this year's winner, who became the first golfer since Curtis Strange in 1988 and 1989 to win the event in back-to-back years, but it was a man who has never won the national championship who was still the center of attention. And not in a particular good way.
Phil Mickelson stunned everyone by slapping at his golf ball while it was still moving on the 13th green during Saturday's third round. Although, it looked like the birthday boy (Mickelson happened to turn 48 that day) had grown frustrated with Shinnecock Hills' um, difficult conditions, the five-time major champ claimed that taking a two-stroke penalty (although, some believe he should have be DQ'd) was a strategic decision, adding another twist to what was already one of the strangest days in recent major championship history.
So what should Phil have said instead? Sam Weinman and Ryan Herrington joined me to discuss in this week's latest Golf Digest Podcast. We also talked about the crazy scene that day at Shinnecock, whether major championship titles are overrated, and yes, Brooks hoisting another U.S. Open trophy. Please have a listen: