Equipment
U.S. Open 2018: The club that won the 2018 U.S. Open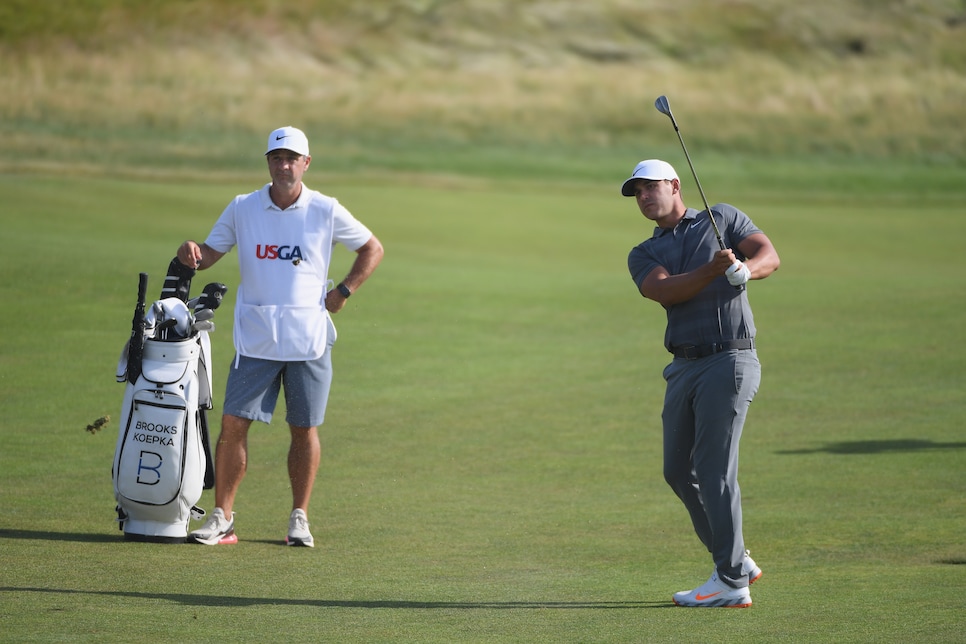 Brooks Koepka is known as one of the preeminent bombers on the PGA Tour. However, it wasn't just Koepka's prowess off the tee that helped him defend his U.S. Open title. In fact, if not for Koepka's work with his wedges, Tommy Fleetwood likely is holding the trophy.
Koepka uses a trio of Titleist Vokey SM7 wedges and those proved highly serviceable over the final nine holes at Shinnecock Hills Golf Club as he got up-and-down from a bunker on No. 11 for a key bogey save and then again for par saves on Nos. 12 and 14. Then came the dagger—one final wedge shot on the par-5 16th that Koepka dropped to within a couple of feet for, effectively, a clinching birdie (although don't dismiss the classy pitch shot at the last).
Koepka's wedges are a 52-degree F Grind; 56-degree S Grind and a 60-degree M Grind with 12, 10 and 8 degrees of bounce, respectively and a subtle BK stamping on the back. The M Grind on the 60-degree is a particular favorite of the club's designer, Bob Vokey as it is designed for players that like to rotate the club face open and shut to manufacture shots around the green. Something Koepka did quite well Sunday at Shinnecock.