News
U.S. Open 2018: Here are the payouts for the 2018 U.S. Open, including a whopping prize for the champion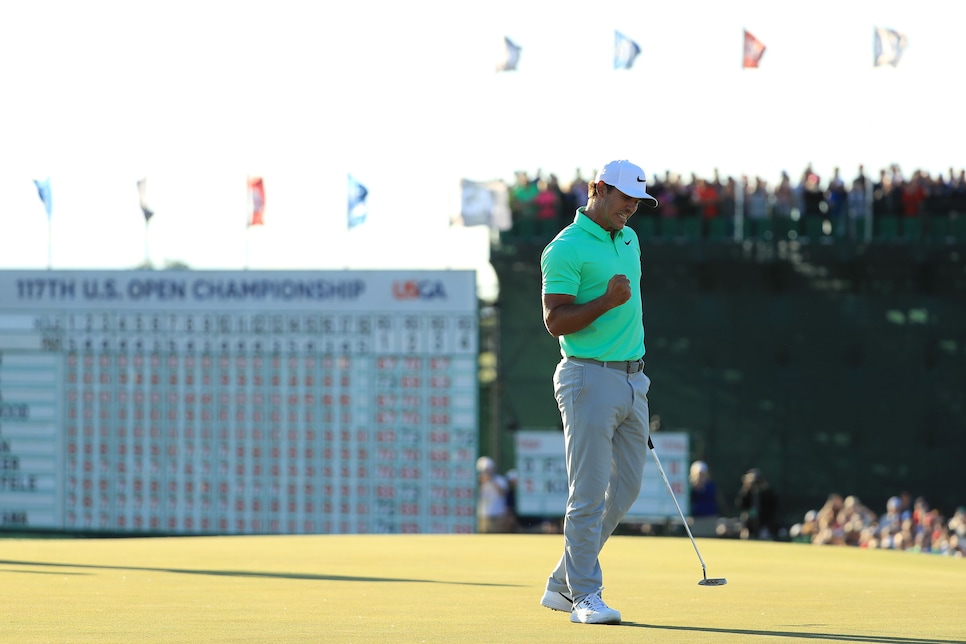 SOUTHAMPTON, N.Y.—Winning the U.S. Open means you have conquered golf's ultimate test. Your standing in history secured, your credentials beyond reproach. Capture this championship, you are forever a legend.
What the win will do to the back account ain't too shabby, either.
On Saturday morning the USGA announced the payouts for the 2018 U.S. Open. Similar to last year's tournament, the winner will take home a staggering $2.16 million. And though coming in second can be agonizing on one's psyche, earning a paycheck of $1.29 million should alleviate that pain. Same as the bronze medal winner ($812,927) and fourth-place finisher ($569,884).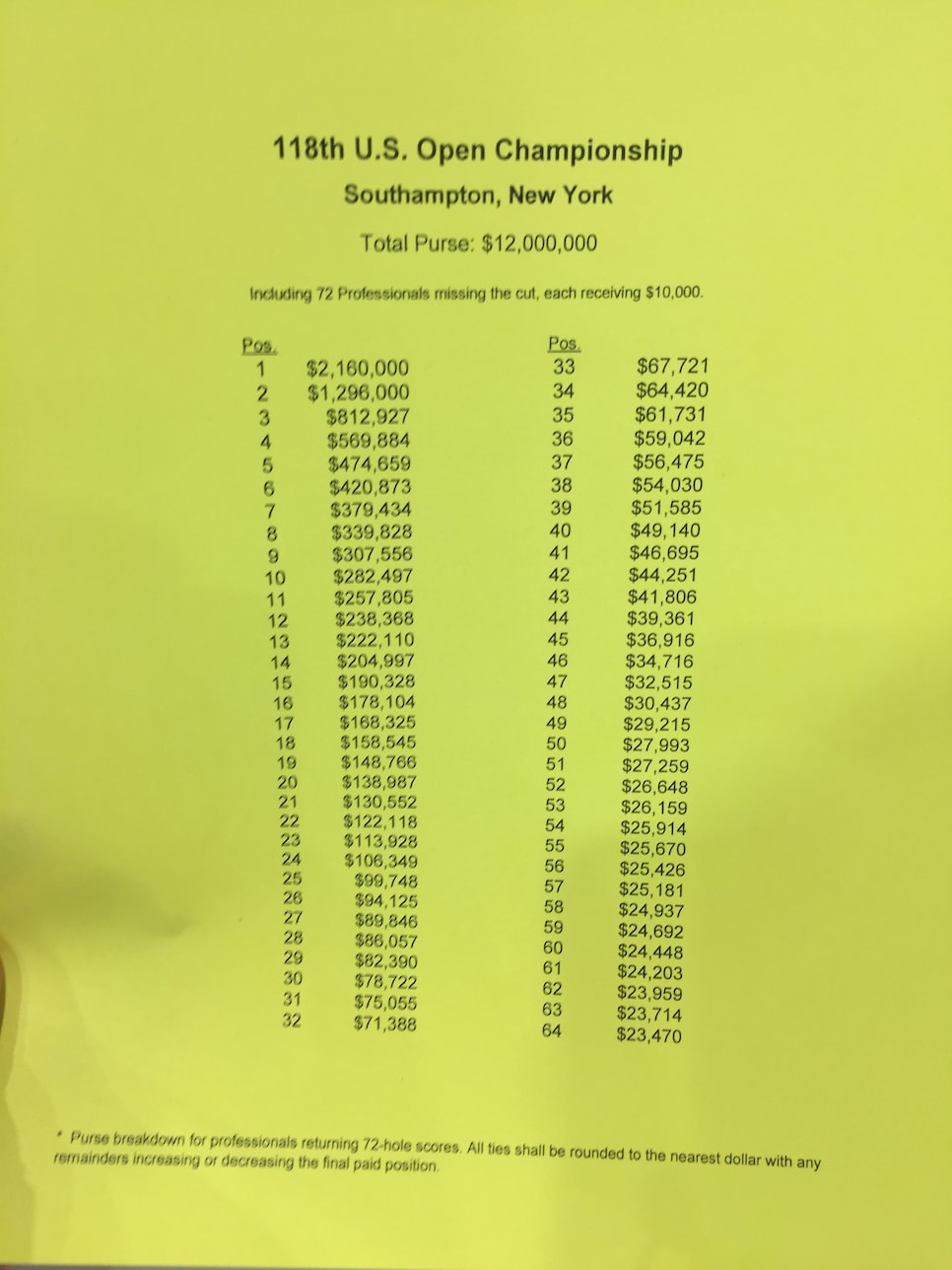 In total, $12 million will be awarded at this year's tournament, with the top 24 finishers earning six figures. The $12 million is the largest payout in golf. For comparison, the Masters dished out $11 million to its 2018 field.