The Loop
U.S. Open 2018: FOX learns the downside of enhanced audio as mics catch vulgar conversation (NSFW)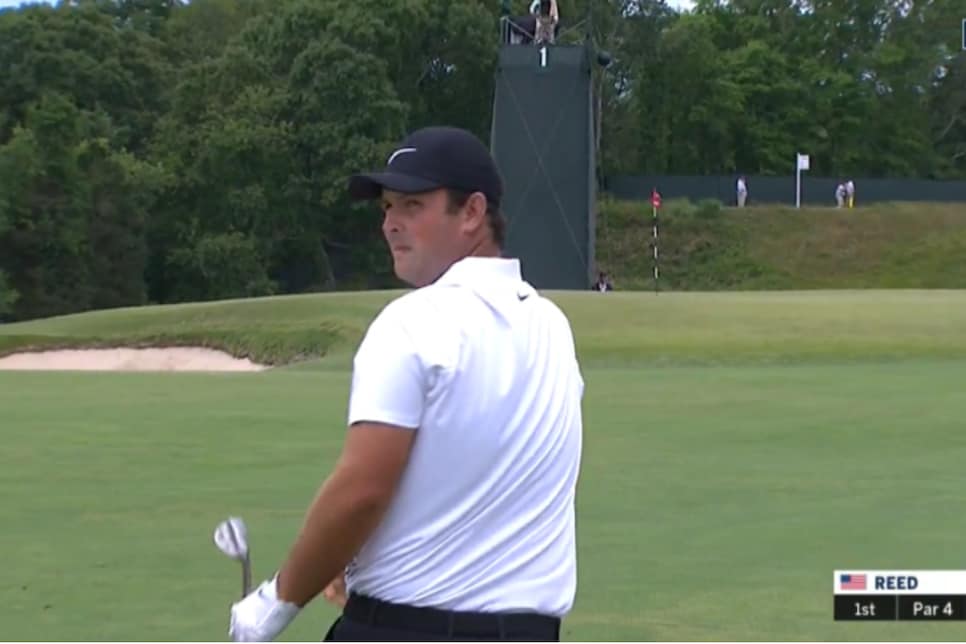 SOUTHAMPTON, N.Y.—The U.S. Open television experience on FOX Sports has been night and day since the network's infamous debut at Chambers Bay in 2015. This, however, will not make the championship's highlight reel.
During Friday's live coverage from Shinnecock Hills, cameras were closing in on Patrick Reed at the first hole, as announcer Joe Buck set up the shot. It's then that a vulgar conversation found its way onto live television.
Guy 2: "Yeah, she's hot."
You can read the rest of the exchange here, but be mindful it features some strong language.
"Today, during the live FS1 broadcast of the 2018 U.S. Open, one of the many microphones on the course inadvertently picked up some offensive crowd chatter," Fox Sports spokeswoman Anne Pennington told Sporting News. "We sincerely apologize."
Though embarrassing (and frankly, pretty amusing), it's not totally unexpected. Compared to the fine-tuned machines of CBS and NBC/Golf Channel, FOX only broadcasts golf a handful of times throughout the year. That more such mistakes don't find their way to air is somewhat of a miracle.
Still, not quite the conversation one hears after Jim Nantz narrates Amen Corner.