News
U.S. Open 2018: Adam Scott believes local caddie can serve him well at Shinnecock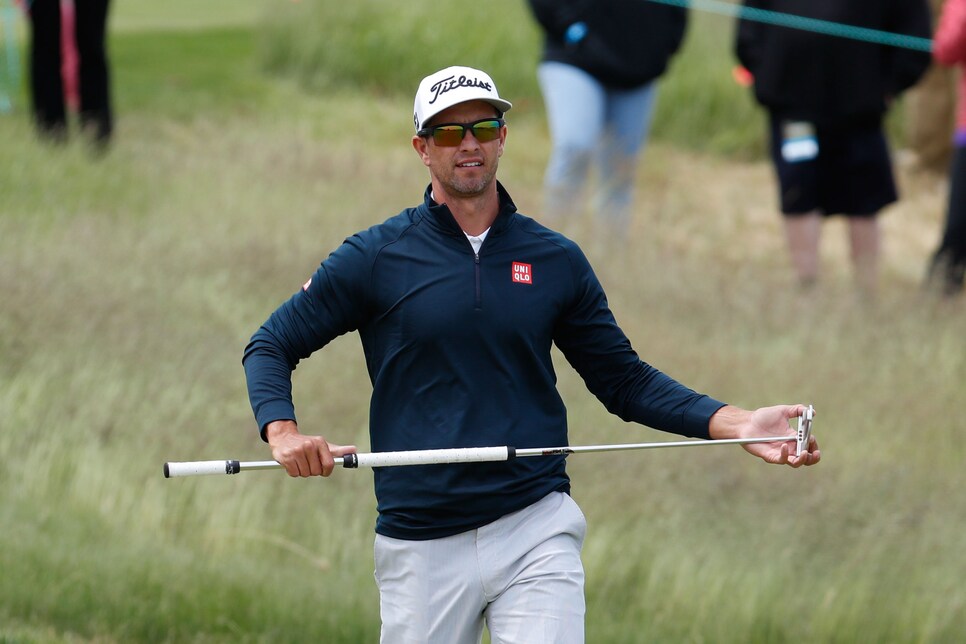 Copyright USGA/Jeff Haynes
SOUTHAMPTON, N.Y. — Adam Scott figures he has played about 20 rounds at Shinnecock Hills over the years, about half of those casual. One of them included a then-course-record 63 from the back tees in 2013.
In 2011, Jimmy Dunne, the Wall Street investment banker who is as well-connected in the game as anybody with Seminole and Shinnecock among his many club memberships, also shot 63 here. It included a hole-in-one on the diabolical 11th.
The connection between the two rounds? The guy on their bags.
Lenny Bummolo still remembers the first time he caddied at Shinnecock. It was post-Labor Day 31 years ago, and he was between jobs trying to make some extra cash. The greens were punched and the group played just two holes before walking across the street to National Golf Links and kept going.
The 60-year-old Long Island native has been at Shinnecock ever since. He has plenty of memories in his three decades, but is anxious to add a few more this week.
Bummolo is on the bag again for Scott at the 118th U.S. Open. The Aussie parted ways with his regular caddie, David Clark, after he got into the field for the championship through Sectional Qualifying. Scott hasn't decided who will get the job long term—Steve Williams, who caddied for Scott previously, might be an option—but he sees plenty of value in using a local caddie at the William Flynn masterpiece.
"His knowledge here is unquestionable," Scott said. "I played here 20 times, he's [been] here 20,000. It's going to be helpful at some point. It's going to take a lot of pressure off me, especially on the greens because I'm going to let him read them all. Why wouldn't I? Going around in practice rounds, it's already obvious it's going to be really nice and take that little extra bit of pressure you have to deal with at a U.S. Open off me."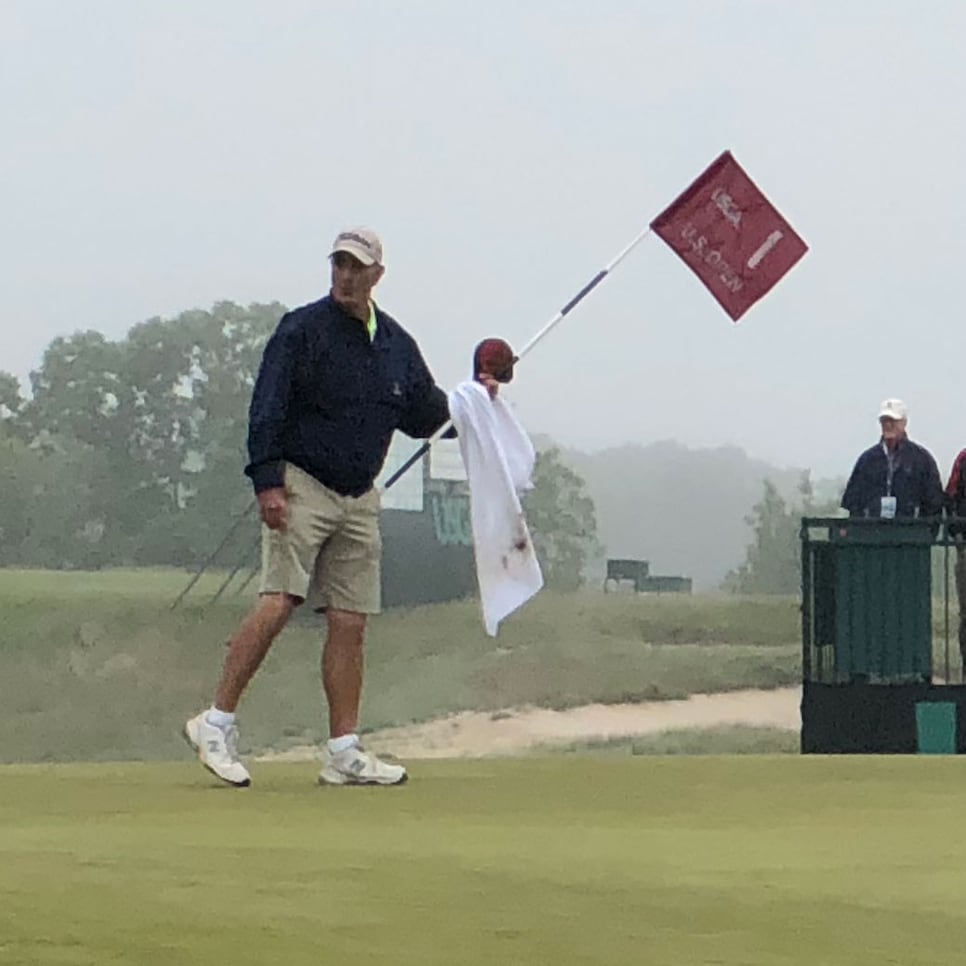 Bummolo isn't exactly a stranger to the big stage. In 2004, the last time the U.S. Open was at Shinnecock, he caddied for Justin Hicks. In 1995, he was on the bag for Mike Sanfilippo. Both missed the cut.
Scott also missed the cut in that 2004 U.S. Open. He arrives at this one looking for his first win in two years, though he feels his game is trending in the right direction after a tie for 11th at last month's Players followed by a tie for ninth at the AT&T Byron Nelson.
It's clear, too, that he's comfortable with Bummolo on the bag for this week and vice versa. After all, both are used to big moments.
"I did give him a read," Bummolo said of Scott's 15-foot birdie putt on the last to break the then-course record at Shinnecock five years ago. "It was right-to-left and broke about a foot. He put a little pressure on me, saying, 'Lenny, spot it.'"
Bummolo has a picture of the moment he keeps in his home. Both men hope they get another opportunity like that come Sunday.