The Loop
U.S. Open 2017: These freaky Rory McIlroy-Jordan Spieth stats will blow your mind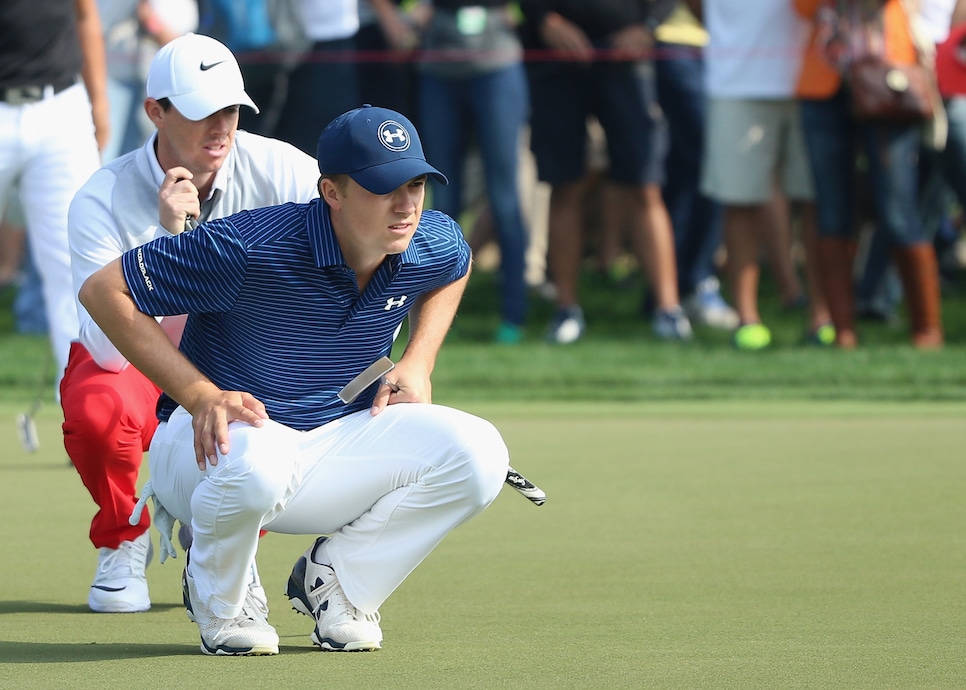 Rory McIlroy and Jordan Spieth aren't paired together for the first two rounds of the 2017 U.S. Open, but there has been absolutely no separation between the two stars when it comes to their recent major championship scoring stats. In fact, we can't even call their numbers eerily similar, because actually, they're eerily the same.
Thanks to Golf Channel's stat guru Justin Ray for discovering this incredible coincidence:
As you can see, since the beginning of 2013, McIlroy and Spieth have played the same number of major rounds (despite Rory missing the 2015 British Open after suffering a soccer injury), have shot the same number of rounds in the 60s, and most incredibly, have taken the exact same number of shots (4,108!), which has produced the exact same scoring average in those four-plus years. Remarkable.
And yes, they've also each won two majors during that span. McIlroy the 2014 British Open and PGA Championship, and Spieth the 2015 Masters and U.S. Open.
No word, though, on if they've walked the same number of steps or consumed the same amount of fluid while on the course during that stretch. Get on that, someone.