The Loop
U.S. Open 2017: Kevin Na says his viral video was misunderstood, is hailed as a hero regardless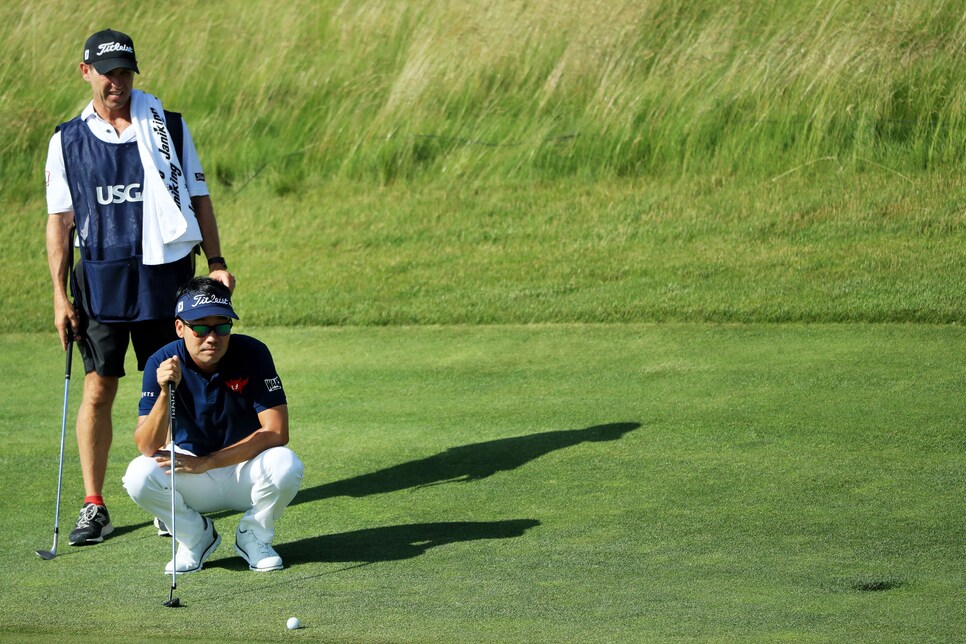 ERIN, Wis. -- If, before the first round of the U.S. Open, you were pressed to predict a player who would NOT play well at Erin Hills, the name Kevin Na seemed like a safe bet.
Is it possible we got that part wrong? Na says yes.
"People are like, 'Why are you complaining?' and I'm like, 'No, I'm excited to be here. I'm happy to be here. I feel like I'm going to play well,'" Na explained Thursday. "I was just trying to have some fun."
Maybe it worked. Four days after his viral video that took the USGA to task for its brutal setup, Na fired a four-under 68 to move to within three strokes of the lead in the U.S. Open. His opening round included six birdies, and fittingly, an errant drive in the rough that resulted in an unplayable lie and a bogey. But it also included rare attention from fans and fellow players, all because of his video, and the reaction it elicited.
Whether a direct response or not, the USGA cut back some of the most severe rough at Erin Hills on Tuesday. Officials say that was the plan all along, and when asked if he believed them, Na chose not to say. But he said he's been hailed by fellow players as some sort of vigilante hero.
"The guys on tour get it. They laugh about it," Na said. "They said, 'Hey Kevin, loved your video. Thanks for having them mow the fescue. Can you tell them the course is too long and maybe they'll move up the tees, and the greens are too fast. Maybe they'll slow it down.'
"The guys who know me know sometimes I'm too honest. I just shared my thoughts," he said.