The Loop
U.S. Kids European Championship produces three albatrosses and an ace
Either the game has gotten easier or kids have gotten better. Surely it's the latter, but still, how do you explain three albatrosses and a hole-in-one in a kids' tournament?
It happened in the U.S. Kids Golf European Championship last week in East Lothian, Scotland.
Sean-Karl Dobson of Austin, Texas, was among the three to record an albatross. Dobson, 12, made a two at the 379-yard par 5 eighth hole in the final round of the Boys 12 at the Glen Golf Club.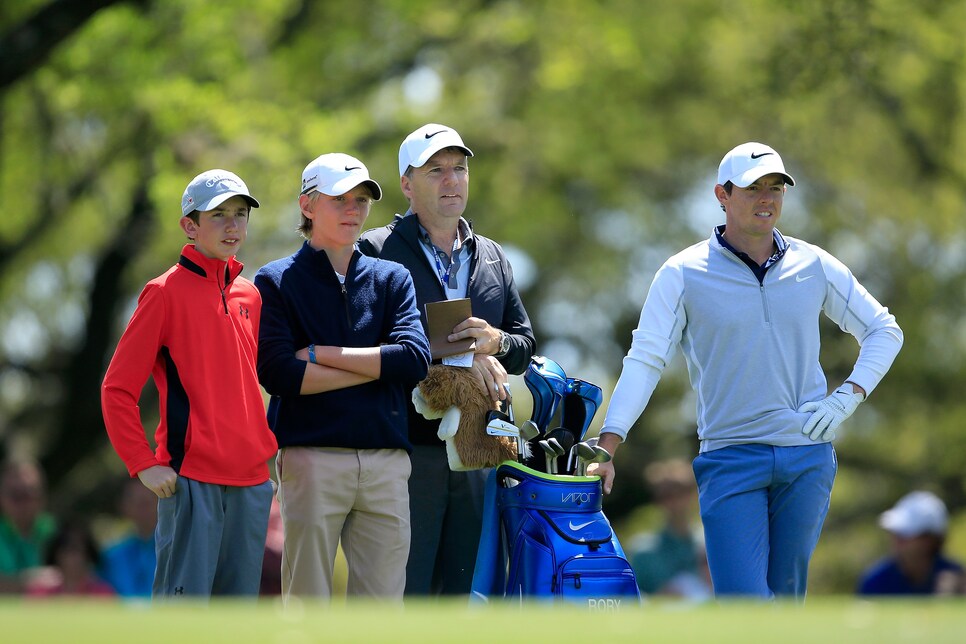 In the first round of the Boys 12 there, France's Augustin Valery made a two on the 399-yard par 5 15th hole.
The final albatross was posted by South Africa's Angus Klintworth, 15, on the 547-yard 14th hole at Luffness New Golf Club in the first round of the Boys 15-18.
The ace was recorded by Canadian Hunter Thompson on the 162-yard fourth hole at Glen Golf Club in the third round of the Boys 12.
Dobson, incidentally, is a friend of Northern Ireland's Tom McKibben, who last year won the U.S. Kids Golf World Championship at Pinehurst. During a practice round at the WGC-Dell Match Play at Austin Country Club in March, Rory McIlroy of Northern Ireland spotted McKibben with Dobson and invited them to join him inside the ropes as he played the 18th hole (see photo above).