The U.S. team pulled a prank on Rory McIlroy after he won the Ryder Cup
In his press conference after his first round of the Dunhill Links Championship, Rory McIlroy spoke about the celebrations that followed Europe's Ryder Cup victory. Rory found himself in a wig and kilt at one point -- "I don't remember. The time line sort of gets a bit fuzzy about midnight," he said -- but that's not all that happened.
According to Rory, he was out partying with friends when he got a text message from Keegan Bradley. Keegan invited him to the U.S. team room to come hang out. Rory thought that sounded like fun, so he headed over.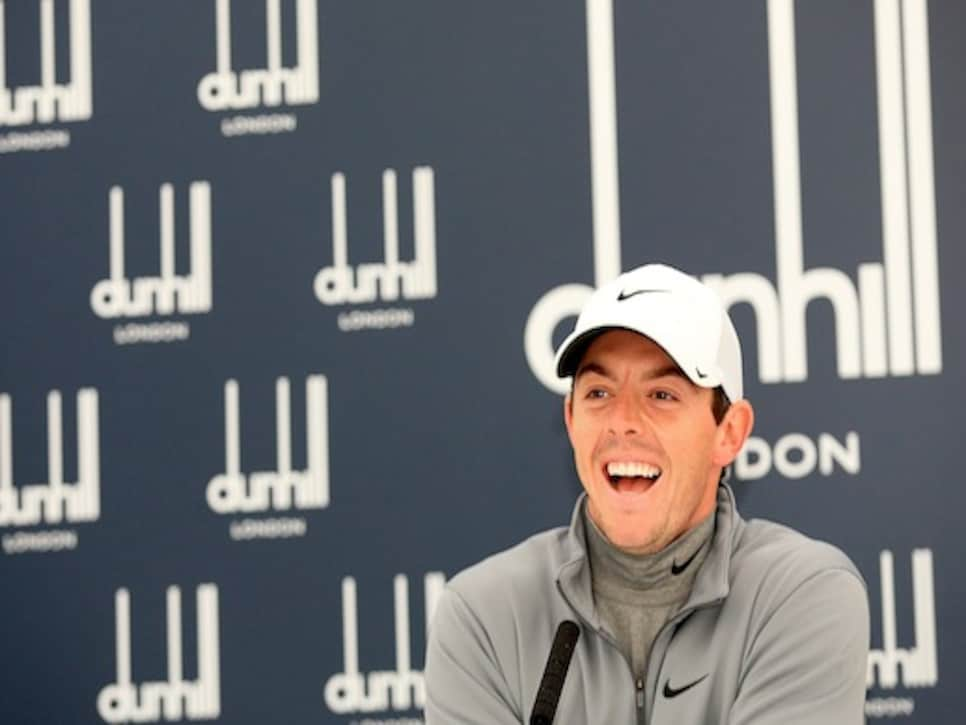 The whole thing had been planned, so Rory "had a good laugh about it" with everyone and quickly resumed partying. Later in the night, the kilt thing happened.Here's the full exchange:
Q.  Can you talk us through the timeline of the kilt on Sunday evening?  Whose idea was it?
RORY McILROY:  Honestly, honestly, I don't remember (laughter). The time line sort of gets a bit fuzzy about midnight.
I sort of slipped out of The European Team around ten o'clock to join my friends and parents in the bar and I got a text from Keegan Bradley about 10.30 that was very funny, basically just inviting me to the U.S. Team room.
So I said, yeah, I'll go in.  I went to the U.S. Team room and there's two, like, security guys at the door and said, you know, I'm here to see the guys who invited me in.  And the guy said, "Oh, I'm not sure they are letting anyone in at the minute."
I said, "What are you talking about?"
He said, "Let me go in and check."  So I'm standing here at the U.S. Team room door for five minutes, just felt so strange.  He said, "No, they are not letting anyone in yet." I said, "Really?"
We all piled into the U.S. Team room and had a good time with everyone. It was a great way to cap off what was obviously a great week.