News
U.S. Amateur champion Doc Redman and Western Amateur champ Norman Xiong announce plans to turn pro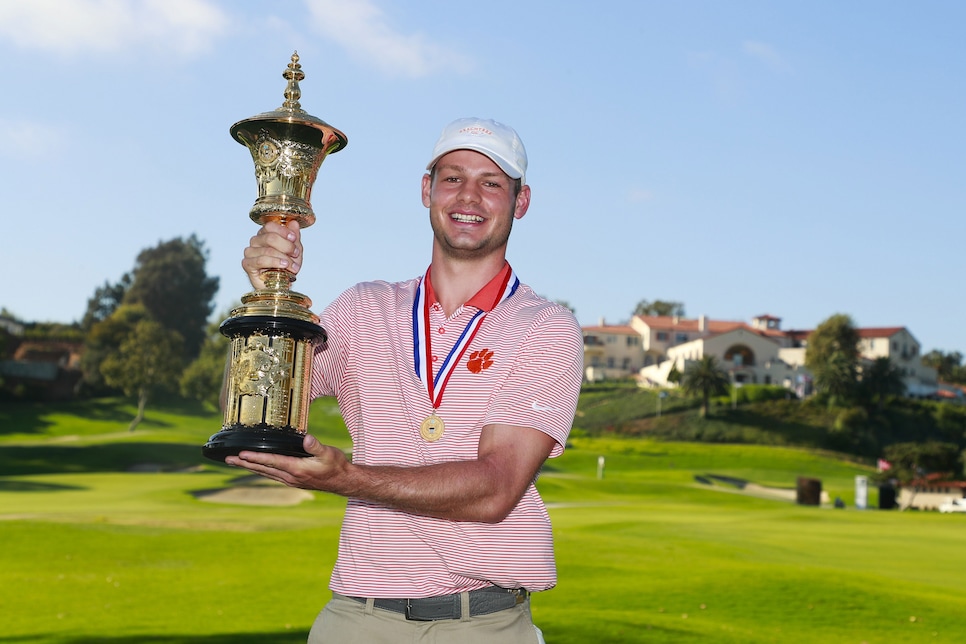 The quick, successful transition from college golf to the PGA Tour for several former All-Americans—Jordan Spieth, Justin Thomas, Jon Rahm and Aaron Wise to name a few—has created an all-to-enticing example for collegians weighing when it might be right to turn professional. For a pair of high-profile underclassmen, the time is now.
Clemson's Doc Redman and Oregon's Norman Xiong, members of last year's victorious U.S. Walker Cup team, both announced this week that they'll be forgoing their remaining college eligibility.
Redman, the reigning U.S. Amateur champion who just finished his sophomore year with the Tigers and set the school's career scoring mark with a 70.70 average, will make his first pro start this week at the Memorial, where he's playing on a sponsor's exemption. Redman, 20, had played in three PGA Tour events already in 2018. He finished 71st at the Arnold Palmer Invitational and T-50 at the RBC Heritage, while missing the cut at the Masters.
"I thought I could hang with those guys day in and day out, and I wasn't too far off," Redman recently said. "I just need to get a little bit better here and there, be more consistent."
Redman's decision to turn pro at this time means he'll forgo exemptions into the U.S. Open at Shinnecock Hills and Open Championship at Carnoustie that he earn by winning the U.S. Amateur title last August at Riviera Country Club.
Xiong, 19, also just completed his sophomore year with the Ducks and is among the favorites for this year's national college player of the year honors. The American teenager (born to Chinese parents in Guam and raised in San Diego) won six tournaments this season, and finished with a 68.7 stroke average. In his last college start, he finished T-11 at the NCAA Championship on Monday.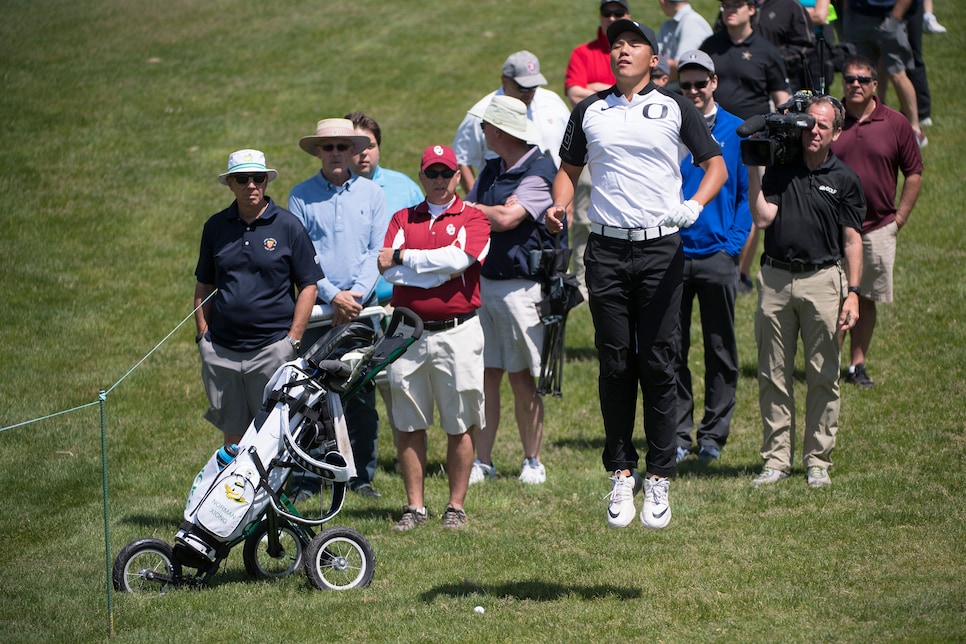 Xiong's amateur resume also include a victory at the 2017 Western Amateur. At 6-foot-1 and 185 pounds, the athletically built Xiong has displayed a blend of power and touch that has many people believing he's a can't-miss PGA Tour prospect.
"At 19 years old, I think Tiger [Woods] is the only guy I would defer to as being better than Norman," his coach at Oregon, Casey Martin, a college teammate of Tiger's at Stanford, recently told GolfChannel.com. "I haven't seen much better than him at that age. He's really that good."
Xiong will compete in U.S. Open Sectional Qualifying as a pro, but his official debut tournament is still to be determined. He plans to move to Las Vegas, where another U.S. Walker Cup teammate, Maverick McNealy, and former Oregon NCAA champion Aaron Wise are based.
"It's definitely bittersweet," Xiong told the San Diego Union-Tribune. "I know I'm going to be really sad about leaving my friends. The guys at Oregon are basically my best friends now, and Casey has taught me so much. But I know I'm ready, maturity-wise. I know I'm ready for the next stage of my career."