The Loop
U.S. Am champ An lapping up the tour experience
ORLANDO, Fla. -- Ben An was only a few hours into his temporary life as a tour player, and he already looked the part. Hitting low-flying drivers into the wind, with a Titleist cap pulled down low on his head, An's only real giveaway that he was occupying a PGA Tour driving range for the first time was the unabashed grin on his face.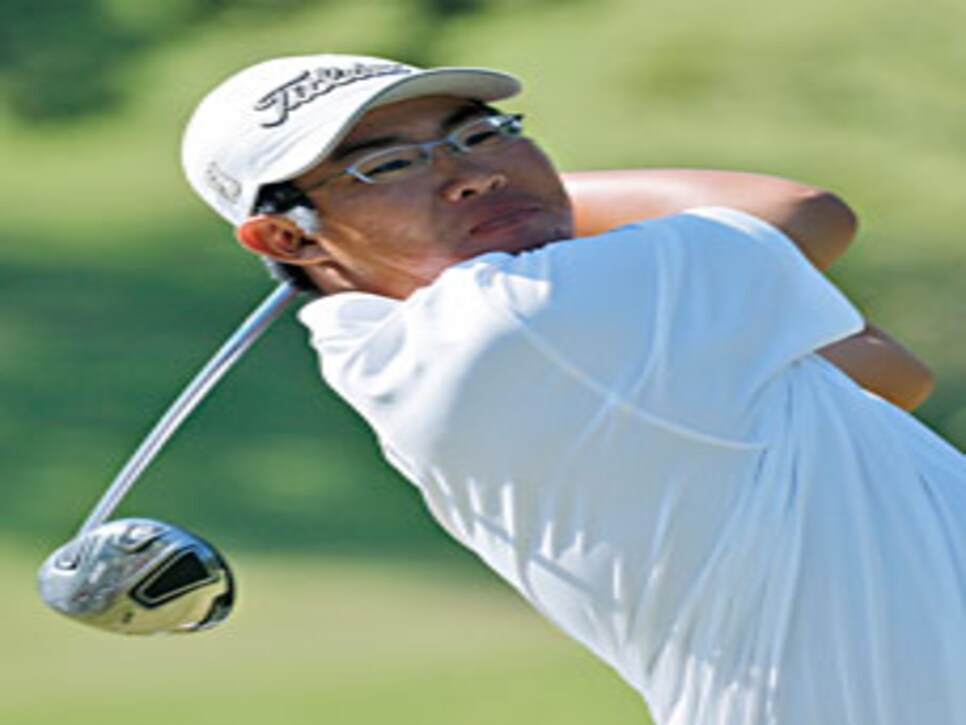 "It's very exciting," said An, who became the youngest-ever winner of the U.S. Amateur last summer. "You look around at the guys out here and you say, 'I just saw that guy on TV.'
It's a scene the 18-year-old An will surely become more familiar with in the days and weeks to come. Along with making his first-ever appearance in a PGA Tour this week at the Arnold Palmer Invitational, An, whose full name is Byeong-Hun An, will enjoy the spoils of his U.S. Am win when he competes in the Masters in two weeks. After that comes the U.S. Open at Pebble Beach, then the British Open at St. Andrews.
Along the way, he has to squeeze in the small matter of graduating from his high school, Bradenton (Fla.) Preparatory Academy, in May -- not the easiest proposition considering he'll be spending the better part of the next month on the road.
"I haven't completely checked out," said An, who will play golf at Cal in the fall. "I still have finals. What's hard is I'm going to miss all this school and I have to figure out how to make it up. It's hard to study and play golf."
This is true even when what you're studying is golf itself. An had hoped to take advantage of his Masters invite by sneaking in a practice round or two at Augusta National, but up until now, he hasn't had a chance.
"I'm hoping next week," he said. "I've been kind of busy."