News & Tours
PGA of America implements "Uresti Rule" for Professional Club Championship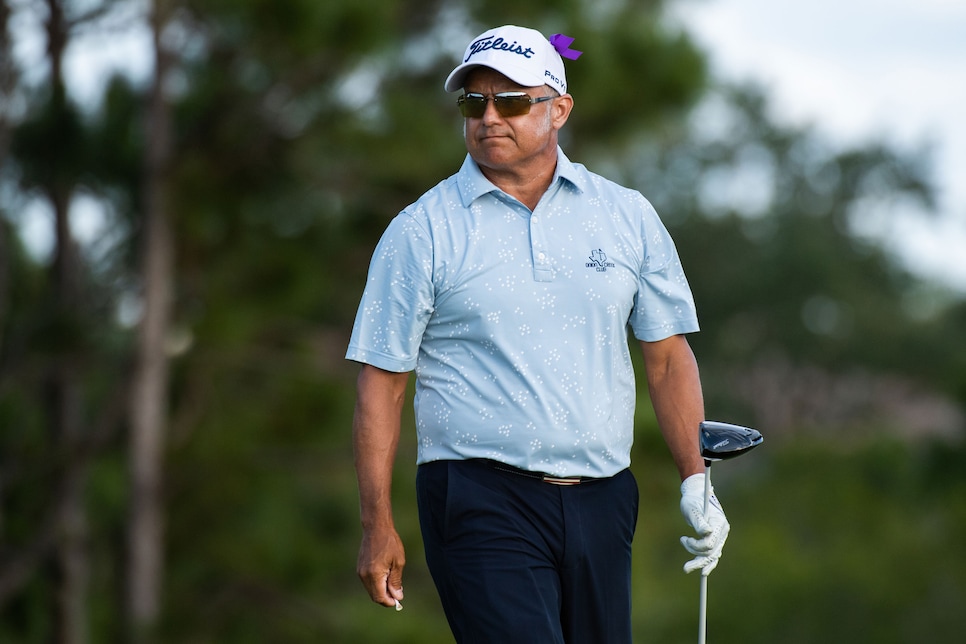 Montana Pritchard/PGA of America
The PGA of America announced a change to its PGA Professional Championship. A change that is essentially the "Omar Uresti Rule."
Uresti, you may recall, is a former PGA Tour player who has used a loophole in the PGA of America's system—one that allows tour players to gain a PGA of America classification—to compete in club pro events. Most notably he has won the PGA Professional Championship twice, and by finishing in the event's top 20 three other times has been able to qualify for the PGA Championship on five occasions. This after never qualifying for the PGA Championship when he competed on tour.
To be fair Uresti is not the only one who has taken advantage of the clause. However, his case became so prominent that the loophole became a point of protest, as some club professionals felt it was unfair that a former tour pro with no club or course or teaching affiliations was allowed to go against those with such responsibilities.
The PGA of America heard these cries, and on Thursday set out to right these perceived wrongs. Beginning with the 2022 Section Championships, only club professionals with an active classification will be able to compete in the PGA of America's club championships.
"The committee felt strongly that the PGA Professional Championship is for working PGA professionals in an active classification," the PGA of America said in a release. "Reverting back to the standards in place prior to 2006 when life members were not eligible for the PGA Professional Championship was determined to be the best way to align with the committee's perspective."
Last week Uresti, in a signal that change was coming, replied to a tweet airing his feelings on the matter.
"I think it's stupid," Uresti wrote. "They are hurting other PGA of America pros who have been in the golf business for over 20 years and have been able to retire early. They are losing their minds because I'm a life member."