The Loop
Update: Shane Battier made __ pars for charity.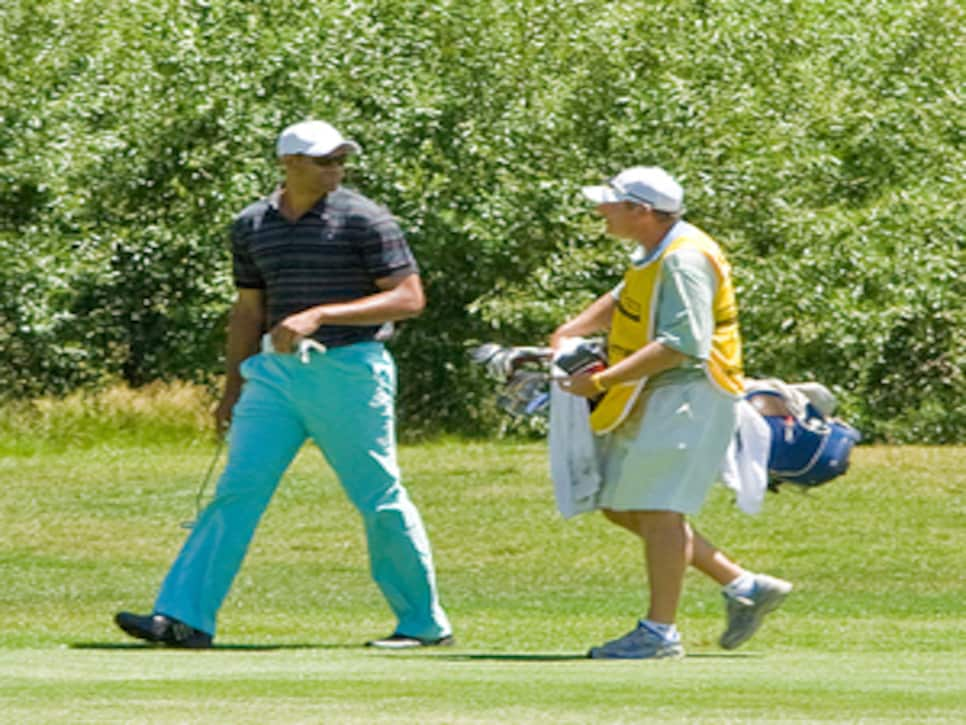 Battier, a former caddie from Birmingham, Mich., made four pars on Friday, one par on Saturday, two pars and one birdie on Sunday. After it was all over he tweeted: "2 Pars and a Birdie today!!!! We raised over $13,000 today for scholarships. And 8 total pars for over $32,000 in scholarships."
The tournament itself was a two heart-throb race. Jack Wagner won it, beating Tony Romo, one of the worst placeholders in the history of the NFL, by three points.
Battier finished 77th out of 83, and more importantly, beat Charles Barkley (81st) by 10 points. Ray Allen, the best active NBA golfer, finished T23 with Michael Jordan, the best non-active NBA golfer. Jimmer Fredette, of BYU and recently drafted by the Sacramento Kings, finished last.