The Loop
Up for Auction: Retro Putter Cover
eBay, the Interweb's premier market place, is an absolute gold mine for golf gear. I've scored everything from vintage visors to mint condition 3-woods on the site and I'd like to start sharing the fruits of my foraging with the Golf Digest community. "Up for Auction" is my periodic installment of wacky to worthwhile golf auctions that may just pique your interest. However, like the amateur golf swing, reliable and repeatable eBay is not. The electronic bazaar is often flush with quantity, but short on quality. As such, I endeavor to comb the crap so you won't have to. Check in early and often to see what's trading.
Whether you like it or not, your golf bag is as much an expression of your personality as your clothing. Hanging the 15 top-tier guest badges you've collected over the years off your towel clip makes a statement, and it might not be the most flattering one. Four hours on the golf course will give you plenty of time to recount the story of the 3-wood you snapped into the ocean on 18 at Pebble; you don't need to show off the bag tag and wait for the, "No way, you played Pebble?!"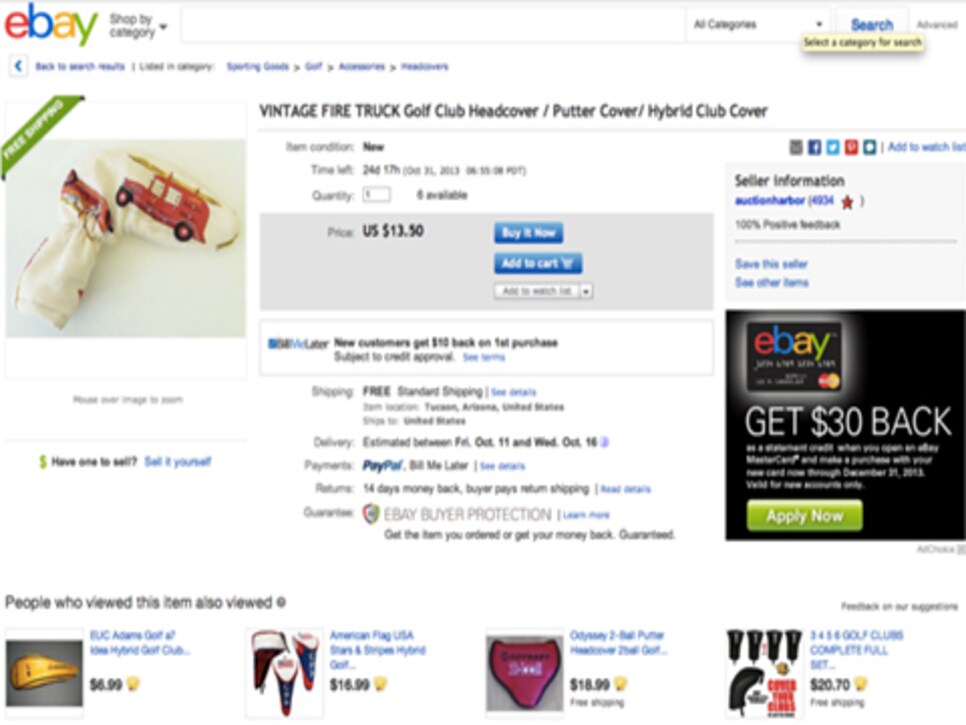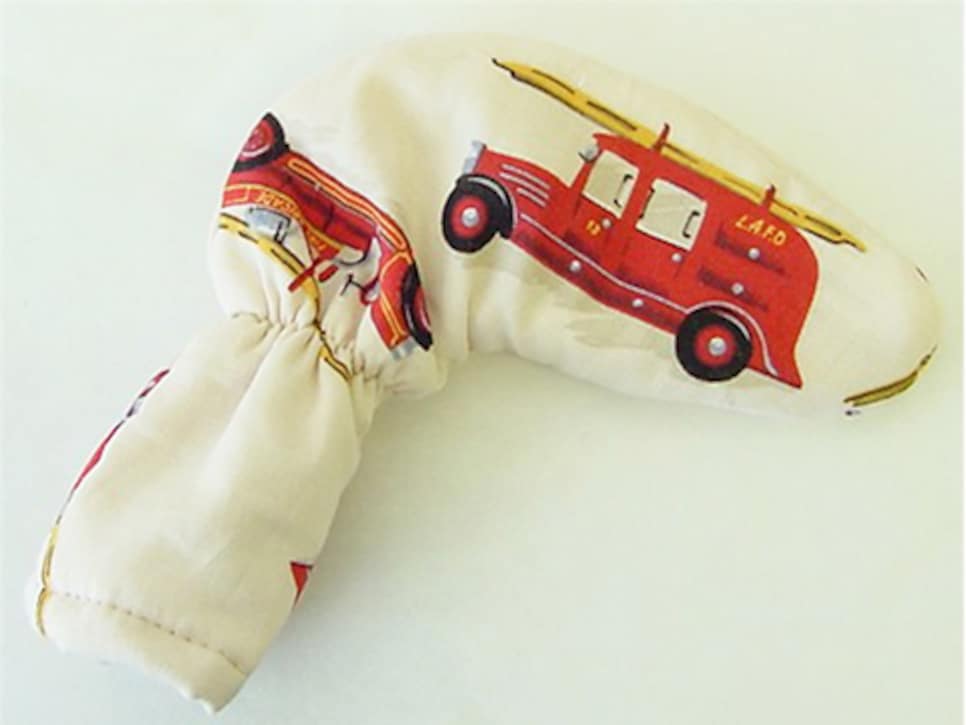 This quirky, retro-putter cover is an awesome gift for someone that would appreciate a fun flat-stick helmet (pictured above). There are a ton of cool headcover options out there from brands like Iliac and Seamus and this vintage-looking idea could be a great compliment to them. The white background will undoubtedly get dirty and that's OK. Dirt and age will add character to the cap and it'll look more at home with the rest of the sticks in your bag each day. This fall, keep an eye off the beaten path and make fun and functional additions to your setup. Remember, you don't need 37 pieces of flair to make an impression, pick your spots and do more with less.