The Loop
Unofficial Guide: Shell Houston Open
The tour stop situated the week before the Masters has long been mostly an elaborate series of practice rounds for the main event in Augusta. It's no different at the Golf Club of Houston this week. The green complexes have been primped, shaved and rolled to try to emulate what players will see in Augusta, and the first two questions any player in the field is going to get will be about Tiger Woods' back and how it'll impact the season's first major, not what it's like to be back in Humble, Texas.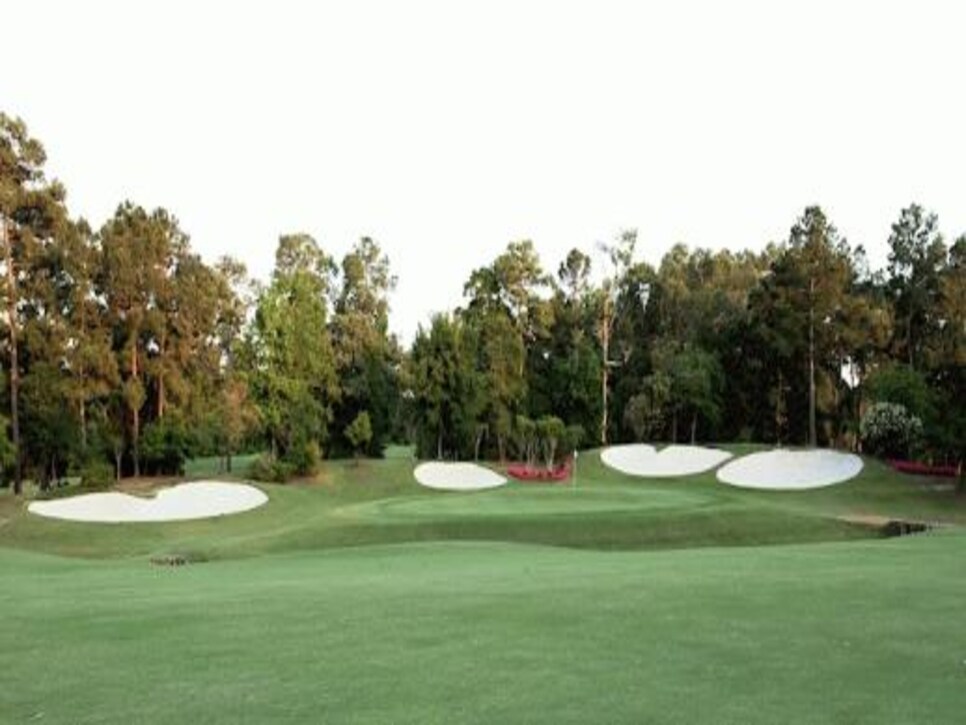 If that isn't enough to confuse you about where you are, drive seven miles miles from the tournament site to Tour 18 Houston, where you can play replicas of the three Amen Corner holes at Augusta ---and 15 other "greatest hits" of American golf course architecture. Leaving the side the fact that coastal Texas doesn't look anything like the Georgia cotton belt, Tour 18 does offer familiar visual cues. If you squint (and forget that the pine straw that frames the right side of the Augusta National version isn't there), you have the same pulse-quickening risk-reward decision after a good tee shot on Tour 18's version of Augusta's par-5 13th. And when you drown your approach in "Rae's" Creek, the water is just as wet. But for $95 on Shell Houston Open weekend, it's as close as you (and most of the cut-missers at the Shell) are probably going to get to Magnolia Drive.
The winner in Houston will get $1.1 million and crystal trophy that looks like burial urn. He should get a brand new DeLorean.
Yes, the company that made Marty McFly's aluminum-paneled, gull-winged ride in Back to the Future went bankrupt in 1982. But in 2007 a Houston businessman bought the rights to the name and a huge store of replacement parts. You can find anything you need for the vintage one in your garage, or commission a completely new car built from a combination of original and replacement parts for $57,000.
Flux capacitors are currently out of stock.
The Final Four games are being played up the road in Dallas on Saturday night. If you aren't up for the three and a half hour drive -- or spending $600 for a ticket -- Houston has plenty of serviceable locations to watch the telecast.
For a more civilized experience, visit the Houston Texans Grille in CityCentre. It's big, modern, spotless and easy to find, and you can leave your car with the valet right up front. The upscale bar food is uniformly good - even if calling something named Kung Pao Smoke Kissed Ribs would get you laughed out of Lockhart. Pick from one of more than 60 hi-def televisions around the bar and on the patio.
For a more authentic experience, make sure your tetanus shots are up to date and head to Griff's. Billed as Houston's oldest sports bar (since 1965), it makes up with $2 drink specials and people watching for what it lacks in pure high-definition square footage. The food choices mainly exist to soak up any beer you plan to drink (a Philly cheesesteak with swiss?), but order the burger if you must. If you're debating about whether or not you should stop back at the hotel and change out of the golf shirt and khakis before heading over, stick with the Texans Grille.