The Loop
Unofficial Guide: Hilton Head Island
__Water Wonderland__Ask about any "best of" on the PGA Tour and you won't get many undisputed responses. One is Harbour Town on Hilton Head Island for "Best party scene, non-college division." The Phoenix Open has mega-grandstands and football-type crowds. Hilton Head has the tour's greatest hospitality tents--both public and private--and Calibogue Sound as its 18th hole venue.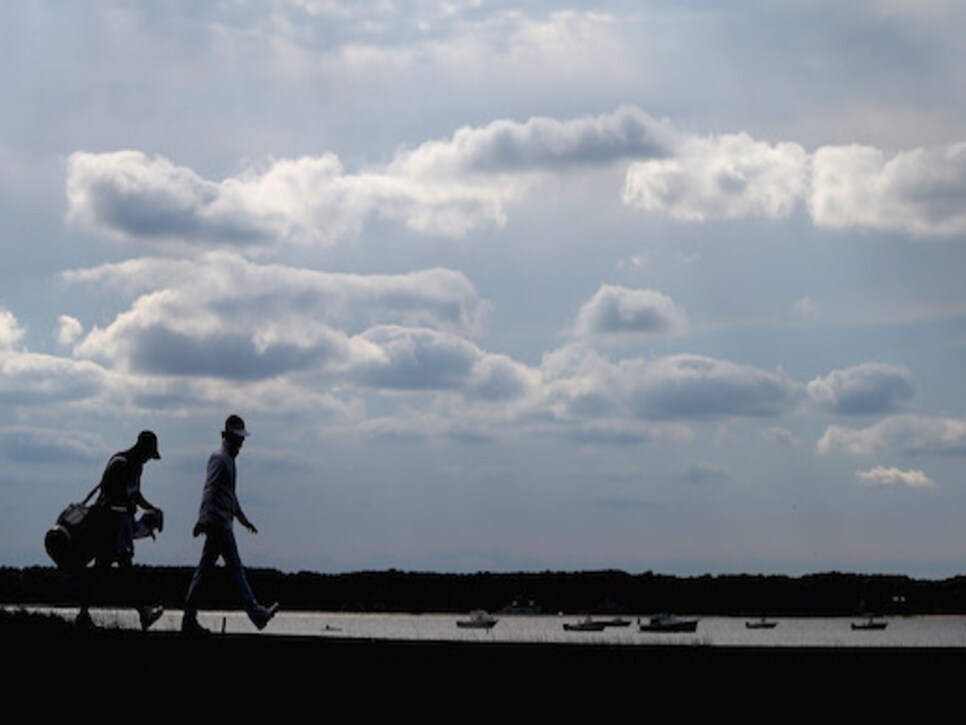 Boats both rented and private flock to the Harbour Town Yacht Basin for tournament week, acting as golf viewing platforms during the day and floating speakeasies at night. Enjoy the Heritage's sprawling Grey Goose hospitality venue for cocktails at lunch then troll the sound and soak up the sun in the afternoon -- assuming you've either made the right friends or spent $975 for a 12-hour boat rental (crew not included) at H20 Sports.
__Hole in One__Hilton Head Island is golf crazy this week, but every day is cornhole day. The legendary Southern tailgating game --a kind of beanbag-tossing version of horseshoes--has gone civilized, with bars setting up their own games for patrons to play while enjoying a drink. The Old Town Dispensary in downtown Bluffton has a full array of indoor and outdoor entertainment -- the Southern Slammer burger topped with smoked pork, cole slaw, pickles and barbecue mayo, live bands nightly and a firepit and cornhole "arena." Just remember that cornhole takes a lifetime (or three beers) to master. Like in golf, spin produces control.
__Spring Training__With another round of freezing temperatures and snow in the Northeast and Midwest, Hilton Head looks even better as a quick spring golf getaway. The island has a terrific airport, and temperatures in mid-April average in the low 70s. Hilton Head has been a golf destination since the late 1950s, and there are dozens of courses within 20 miles of Harbour Town. The package deals offered by the Heritage Collection are a great opportunity to sample some of the best. The group is made up of seven tracks -- Oyster Reef, Palmetto Hall's Cupp and Hills courses, Port Royal's Robber's Row, Planter's Row and Barony courses and the Shipyard Golf Club. Combine two to five of the courses for rates ranging from $238 to $470. Rees Jones' Oyster Reef is the one you can't miss.