The Loop
Unofficial Guide: Cholesterol and the King in Memphis
__Memphis Smoke__Combine the words "barbecue" and "Memphis" in the same sentence within earshot of anybody from Tennessee and the Rendezvous will be the reflex response--and for good reason. They've been serving pork ribs with Charlie Vergos' secret dry rub in the same downtown alley since 1948. It's an institution, and worth the pilgrimage.
But part of that reflex response might be a little protective and self serving. Because as good as the Rendezvous is, it isn't the best rib joint in Memphis. The Cozy Corner is, and the tiny storefront on the corner of North Parkway and Manassas might be able to cram 30 people inside at a time. If the Memphians told you about it, they wouldn't be able to get in. And in a place where the most famous joints take advantage of Memphis' FedEx superhub status to ship ribs and sauce around the world, the Corner wears its locals-only status like a badge of honor.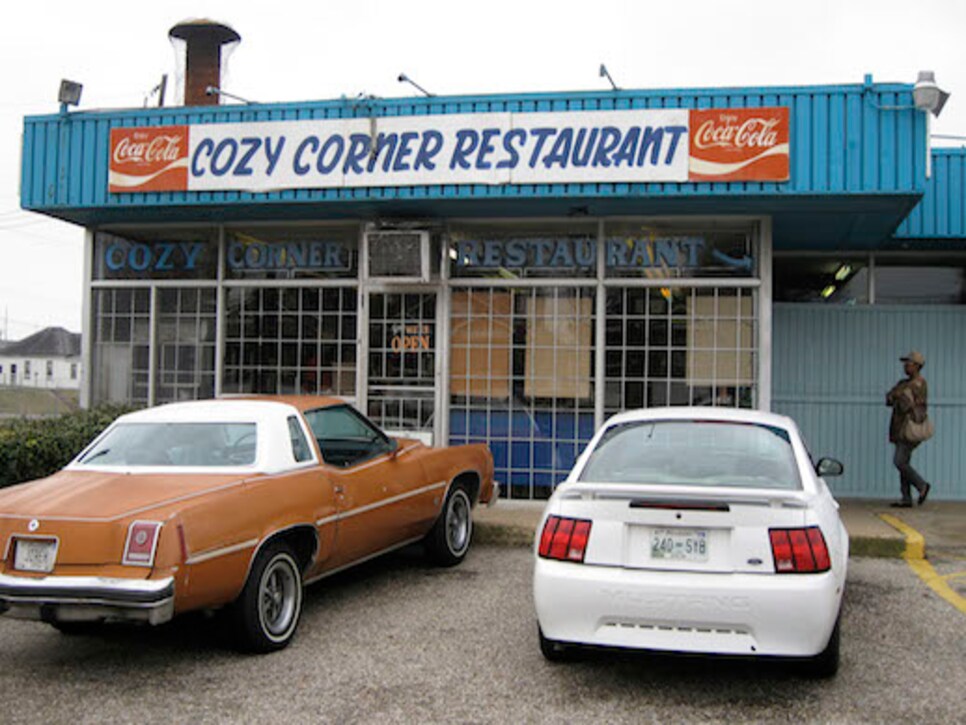 The wet ribs pay the bills, but some of the more "exotic" choices on the menu are equally good. The Corner is almost as famous for its whole barbecued Cornish hen, and the tastes-far-better-than-it-sounds barbecued spaghetti. Hours are 11 am to 9 pm Tuesday through Saturday, but the ribs and hens sell out quickly.
__Down in the Jungle Room__Even kitsch becomes historic when it ages long enough. And so it is for Elvis Presley's Graceland mansion--his Memphis home base from 1957 until his death in 1977. Sure, the commercial stuff across the street is over-the-top (an actual Heartbreak Hotel? Really?), but in the mansion they've done a terrific job preserving many of the rooms as they were when Presley lived there. You can't go upstairs and see Elvis' bedroom--or the bathroom where he lost his life while on the throne--but a tour for the ethereally garish Jungle Room is a worthy substitute. It's where Presley recorded his last two albums, and the King must have been taking drugs to be able to concentrate amongst the green shag carpeting, tiger prints and crazypants faux-Polynesian furniture.
A trip around the garage reveals that what Elvis lacked in taste he made up for in presence. His favorite car, a baroque black-on-red 1973 Stutz Blackhawk, glitters like it did when he took his last drive in it the night before he died. They don't make googly-eyed, hand-made, Italian-built, Pontiac-powered touring coupes with 18-carat gold plated trim like they used to. And that's probably a good thing.