Undercover Tour Pro: Why Golfers Are Bailing On The Olympics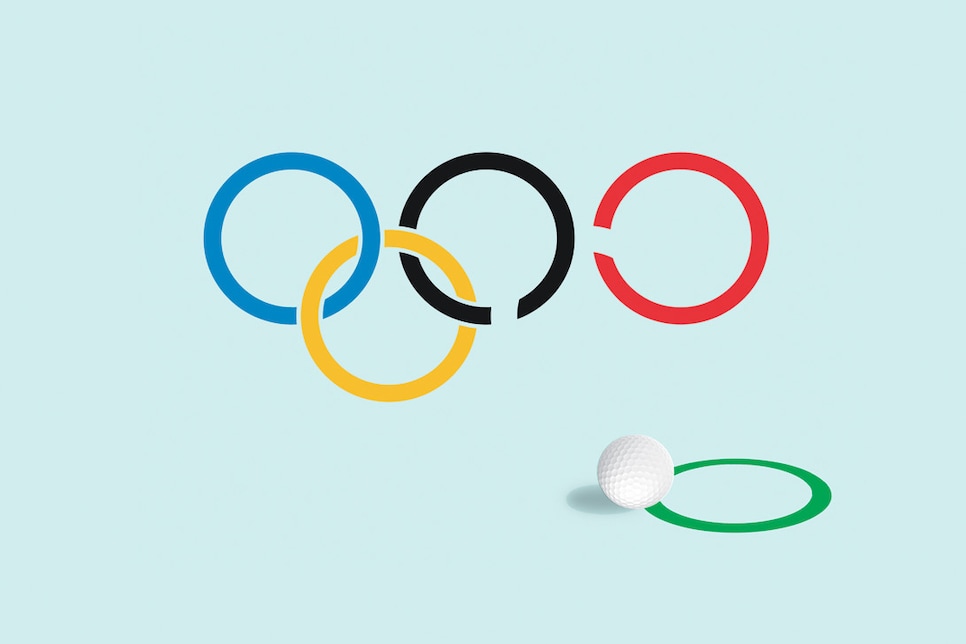 Rory McIlroy officially dropping out of the Olympics yesterday didn't surprise me. In the past few months I've heard a lot of hesitant talk, both on the course and out to dinner with guys. It's been a real shift out here.  Back in 2009, when it was announced that golf would be added to the Summer Olympics, the reaction among my buddies was entirely positive. "Hell, yeah, we should be in the Olympics! Why haven't we always?" Had golf been fast-tracked into the 2012 Games, I would've been in the conversation for qualifying for Team USA.
But as the World Ranking now stands, I'll be tuning in from my couch in Florida. Unless, of course, a whole bunch of Americans drop out like so many international players have.
I'll admit I was surprised when the first guys came out and said they had no intention of going to Rio--Adam Scott, Louis Oosthuizen, Charl Schwartzel, Vijay Singh, Marc Leishman. Maybe it's because I'm a fairly self-involved individual, but I just assumed everyone felt the same way I did: that competing as an Olympian would be one of the greatest things you'd ever get to do.
"The number of deserters is only going to grow as we get closer to the Olympics."
Not that winning a gold medal would be better than winning any of our four majors—any pro who says otherwise is just blowing smoke—but to be there at the opening ceremonies and meet the best athletes from all over the world, it will be an experience Ben Hogan, Arnold Palmer, Jack Nicklaus, probably Tiger Woods, will never have. Not to mention, if you're young and unattached, I hear the Olympic Village gets pretty wild.
For guys like Rors and Danny Willett, who are starting families or thinking about it, I totally understand the concern about the Zika virus. The PGA Tour has been good about keeping us notified of developments—when Bubba Watson got his immunization shots, they printed it in our player newsletter—but it's scary stuff. I wouldn't be shocked if some more big names, especially female pros, decide at the last minute to stay home, too. The number of deserters is only going to grow as we get closer to the Games.
This spring, there was a stink when Dick Pound (great name), formerly of the World Anti-Doping Agency, said golf had a problem. Honestly, I don't think there's a single player who's backing out of the Olympics because he's nervous about testing positive. It's true that the blood test is more stringent than the urine test we have on tour. When I got sick at a tournament on the West Coast swing this year, I went to the emergency room and received a prescription. I called our tour immediately and was told the medication was fine, though it wouldn't pass European Tour or Olympic standards. OK by me; all I cared about was shaking my 103-degree fever. Sure, you can gain bulk and practice longer, but there's no injection for making birdies. It's possible some guys don't want the hassle of submitting to Olympic guidelines. You have to constantly give them your whereabouts so they can call you anytime, anywhere in the world, and draw blood.
If there's a new overriding sentiment out here, it's that the Olympics ought to be for amateurs. (Maybe this is just a cover for not wanting to go, but I hear it a lot.) We play on international stages all the time, so why not give ams the opportunity to do something cool? I understand that pros make the Games more marketable for television, but you can't expect every pro to go out of his way to play for free. If you think traveling to Rio is going to be a huge energy suck that affects your performance in the FedEx Cup (or any tournament with a purse), that's your decision. And as far as growing the game, we all do plenty with our various clinics and events.
How many golfers might skip? I think once you get past the top 50 in the World Ranking, there are very few who will say they have something better to do. If everyone ahead of me drops out, I'm in.
What's for certain is that once the Games are over, there will be golfers who regret they didn't play. —with Max Adler