Undercover Tour Pro: It's Time To Share When You Have 300 Golf Shirts In The Closet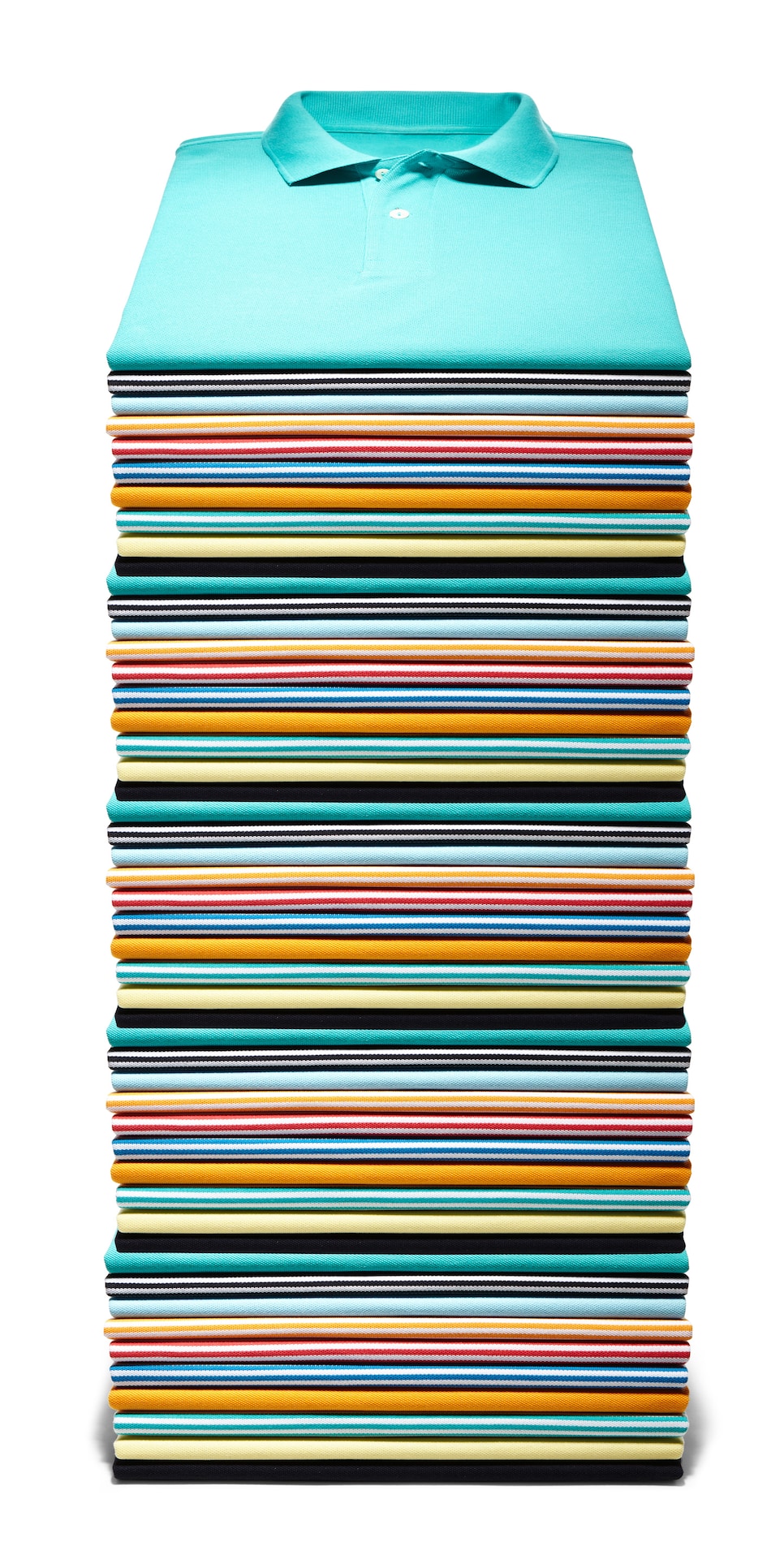 Photo by Shana Novak/Getty Images
Except for Sundays and holidays, never has a day passed when both the FedEx and UPS trucks drove by my house without stopping. My wife is a seasoned online shopper, but most of the cardboard packages left on our doorstep are for me. PGA Tour players, as you might imagine, get a lot of stuff.
Every three months I get a shipment of 50 shirts, plus a few dozen pairs of pants. My clothing supplier wants me to wear the new season and encourages getting rid of the old to avoid confusion. I've purged entire boxes when one sponsor changes a logo. I give clothes to friends as much as I can and save certain items I especially like to wear just around the house. Still, I'm always bringing garbage bags to donation boxes. At the moment, I probably have 300 golf shirts in my closet. I've kept every shirt that I wore on a Sunday when I won (never to wear again, but because I think it's a nice tradition). And like any golfer, I'm occasionally compelled to visit the golf shop when I play a bucket-list course. But other than that, I'm really not sentimental. Shirts just pile up.
Pants are more personal, and I can have a hard time parting with a pair that works. Hats? Don't get me started. You'll find several unopened boxes in my garage. Socks, belts, embroidered towels and random accessories—I tell anyone who visits to take whatever they like. Take as many balls as you want, too, though I've seen only one person grab more than two dozen. I even tell people to take clubs. There's just one staff bag that is off-limits.
The bag is from a year I played well at the Presidents Cup, and it's mostly full of putters. Technology never passes putters by, and you never know when you'll need an old friend.
I know this sounds obnoxious, but when I'm on tour, I wear a new glove every day.
To me, there's a world of difference between a new glove and one that's a day old. If I'm practicing at home, then maybe I'll wear a used one. Hey, it's one of the perks of making it as a professional, so why not?
Compared to other players, I'm actually fairly modest. Some guys want to always match their shoes to their belt or collar, so they travel with eight or nine pairs. I travel with only two pairs of shoes; my gamers and a pair that I'm breaking in. Though the leather never gets too worn. After four tournaments, all my shoes go to The First Tee.
My rule is, if I can't fit everything into one suitcase and my golf-bag travel case, I've packed too much. A dozen shirts plus eight or nine pairs of pants is standard. As long as it's not summer, you can get away with wearing pants a couple of times. If I'm playing three tournaments in a row, the question is whether I'll do laundry once or twice. If a hotel has a setup for guest laundry, I actually enjoy the downtime listening to podcasts or music.
Here's a useful secret for golf fans: If you ever want a free umbrella, hang around one of our tournaments late on a Sunday. Players and caddies are great at "forgetting" umbrellas in the locker room and bag storage. It's sort of horrible that such an expensive item has become disposable out here, but that's the way it is. They're heavy enough to possibly be difference-makers when weighing luggage at the airport, and the equipment trucks are loaded with them if we ever need one. At the U.S. Open at Shinnecock this year, a bunch of players got caught without umbrellas during some unexpected rain Friday morning.
You might think that's incredible, a caddie risking performance in a major championship to save 14 ounces of freight. But when all the stuff is free, the mind-set becomes how to free yourself from it.