Undercover Tour Pro: Culture Shock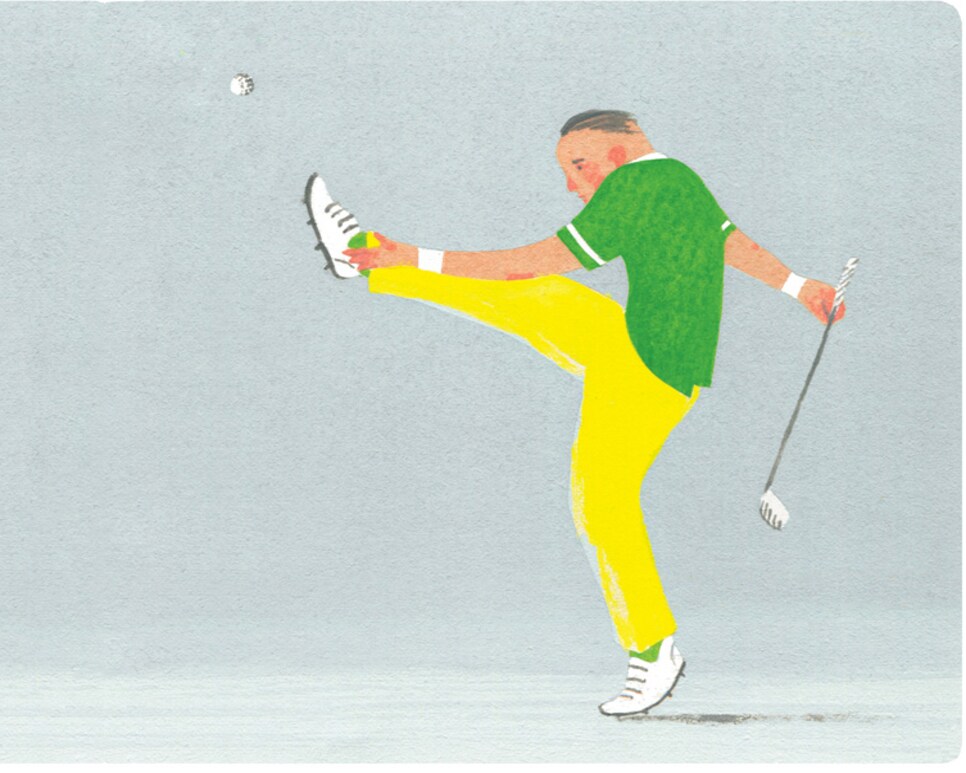 Illustration by Brian Cronin
I was always set on moving to America. Before I decided that I wanted to play golf for a living, I grew up listening to my parents, teachers and other professional people talk about the bigger opportunities here. No disrespect to the European Tour—I think the new CEO, Keith Pelley, is a smart guy who's already initiated a lot of measures that have made it better—but the PGA Tour is always going to have the richer purses. There's just more corporate money splashing around. I don't see that changing in my lifetime.
Orlando was the first place I paid rent in this country. It seemed like on every corner there was a Burger King, a Denny's and a really solid golf course I'd never heard of. With all the amusement parks, I was familiar with the city's reputation as a popular spot for families to go on holiday. But it took a bit of traveling before I realized just how unlike the rest of the country Orlando really is. The Northeast is so beautiful in summertime. California is amazing. The winters stink for golf, but some of the states with the Rocky Mountains are my favorite. We live in Arizona now. My job requires good weather and reliable airports, and I like that we can see the mountains from our terrace.
Besides driving on the right-hand side of the road, the most difficult cultural adjustment was simply getting into conversations. I'm a native English speaker, so language wasn't the problem. But if you can't talk football, you won't make many friends on the PGA Tour. The same goes for basketball, the college level more than pro. Baseball, not as much, which surprised me, as I'd grown up thinking it was your national pastime.
"SportsCenter" is playing in our locker room at every tournament, and a lot of guys turn it on when they're killing time in the hotel room, too. I've given up trying to get Americans interested in, let alone to understand, rugby and cricket. I love it when I get paired with an international player who can chat about this stuff, but to stay sane I've had to learn the sports here. I've even adopted favorite teams, mostly for random reasons. My favorite football team is from the city where I won a big event. I suppose I should root for the Cardinals, but this allegiance was established before we bought in Arizona.
A lot of the pros from the Southern states tell hunting and fishing stories to each other. Sometimes those will last four or five holes. I didn't grow up with guns, so it's pretty hard for me to connect with that crew. And those guys aren't exactly going to make much of an effort to include you.
I'm not trying to make it sound like we're all shallow people, but in over a dozen years I've never talked to another pro about a book he's read. Not once. With the presidential campaign this past year you heard some political discussions, but more in the manner of it being a sport, as that seems to be the way news outlets cover elections here. It's all about the matchup.
When I first moved to America, I had it in the back of my mind I'd eventually move back to near where I grew up. I never imagined having much desire to stick around and play PGA Tour Champions events, which hasn't changed. But the thing is, my kids are American. We're rooted here. I can't talk to them about cricket, either. —with Max Adler