Undercover Tour Pro: Cheaters Are Hard To Catch, But We Know Who They Are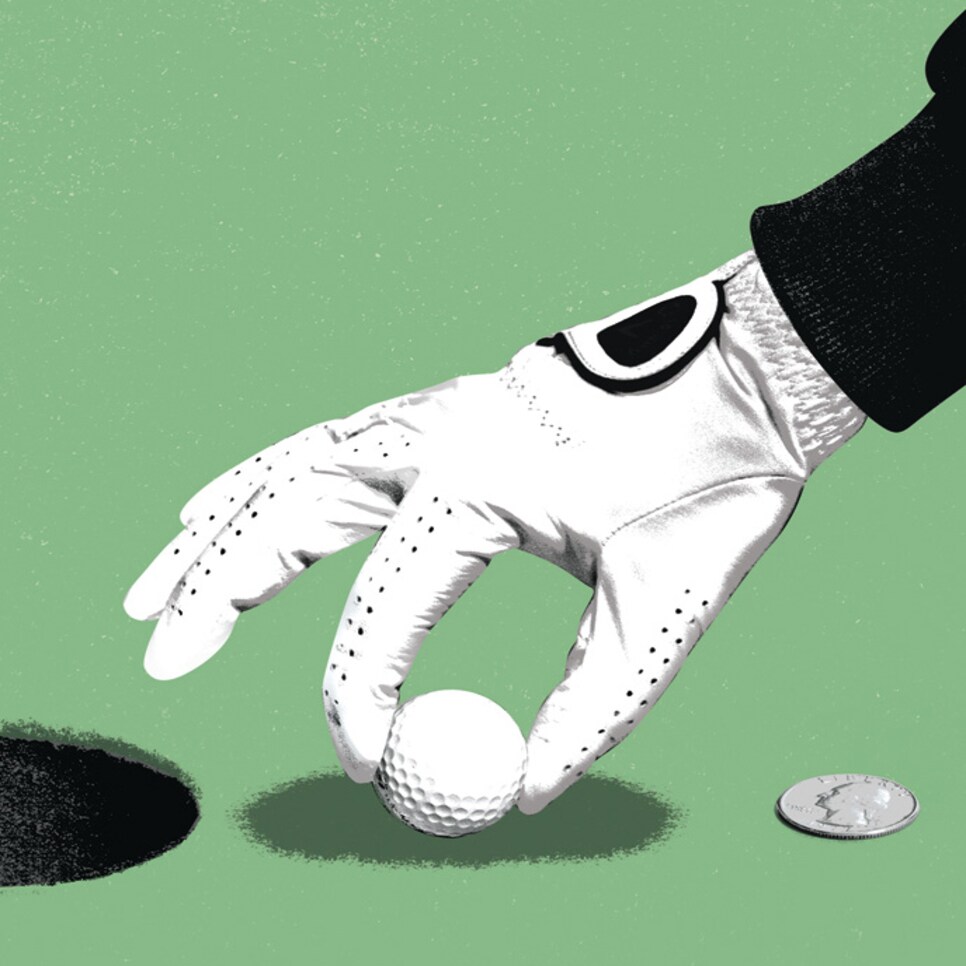 Illustration by Doug Chayka
I've played in only one Masters, and this year I watched from home. Half my life I spend at golf tournaments, so usually the last thing I want to do is tune in, but the limited commercials and the beauty of that place get me. The world was excited about all the stars on the Sunday leader board—Serge, Rosey, Scotty, Rickie and Jordan—but I was pulling for Charley Hoffman. He's a friend, and I think it's a more amazing story whenever a journeyman wins.
Earlier in the week, I remember nearly spitting out my drink when I read what Phil Mickelson said in his press conference. His quote was, "I know a number of guys on tour that are loose with how they mark the ball and have not been called on it. I mean, they'll move the ball two, three inches in front of their mark, and this is an intentional way to get it out of any type of impression and so forth, and I think that kind of stuff needs to stop."
Now, if there's anyone prone to hyperbole, it's Phil. The truth is, there's exactly one guy who is known to mis-mark his ball by two or three inches. Ask any player about cheating, and they'll all tell you the same name. I was paired with this notorious individual recently, and I witnessed it. Using his hand to obscure the distance behind the ball, he picks up his coin so fast that you almost can't be certain of what you've just seen. But when you see it enough times, it becomes pretty obvious. What's more, this was just after the anchor ban, and he was using a long putter. He wears baggy shirts, but I could tell that he was anchoring. After the round, we got into a heated debate in the scoring trailer when I refused to sign his card. He claimed that if the end of his grip touched his chest, it was accidental. The way the rule is written, it's all about intent, and an official signed his card.
This dude knows he's a cheater, and he knows that everyone knows he's a cheater. No one wants to be paired with him or play practice rounds with him. Often you see him dining alone.
Back to what Phil said. I'd say there are maybe 20 guys who deliberately fudge their mark within a half-inch. It's hard to be definitive because the guys who do it are very good at it. Besides, I'm busy reading my putt. Even if you're paying close attention, it's difficult to call someone out when the area of contention is the width of a penny. You can tell an official to watch a guy, but only in the majors do we have an official with every group.
We're a gossipy bunch out here. But the reality is, players often aren't ostracized because the stories might circulate only within small groups of friends.
Just the other day, a buddy told me one from a recent weather delay. The horn sounds, and my buddy and another guy elect to finish the hole. The third player, whose ball is in a gnarly divot hole in the fairway, chooses to stop. The next morning, when they resume the round, my buddy is waiting by the green and says to his caddie, "No way this mother------ puts the ball back where it was." Sure enough, the shot comes sizzling into the green and spins back 10 feet—which is impossible from a divot. The guy goes on to finish well that weekend and rakes in a bunch of money and FedEx Cup points that should've gone to someone else.
Should my buddy have said something, to protect the field? Maybe, but nothing would've happened. These guys know who they are. Karma will come around. —WITH MAX ADLER