News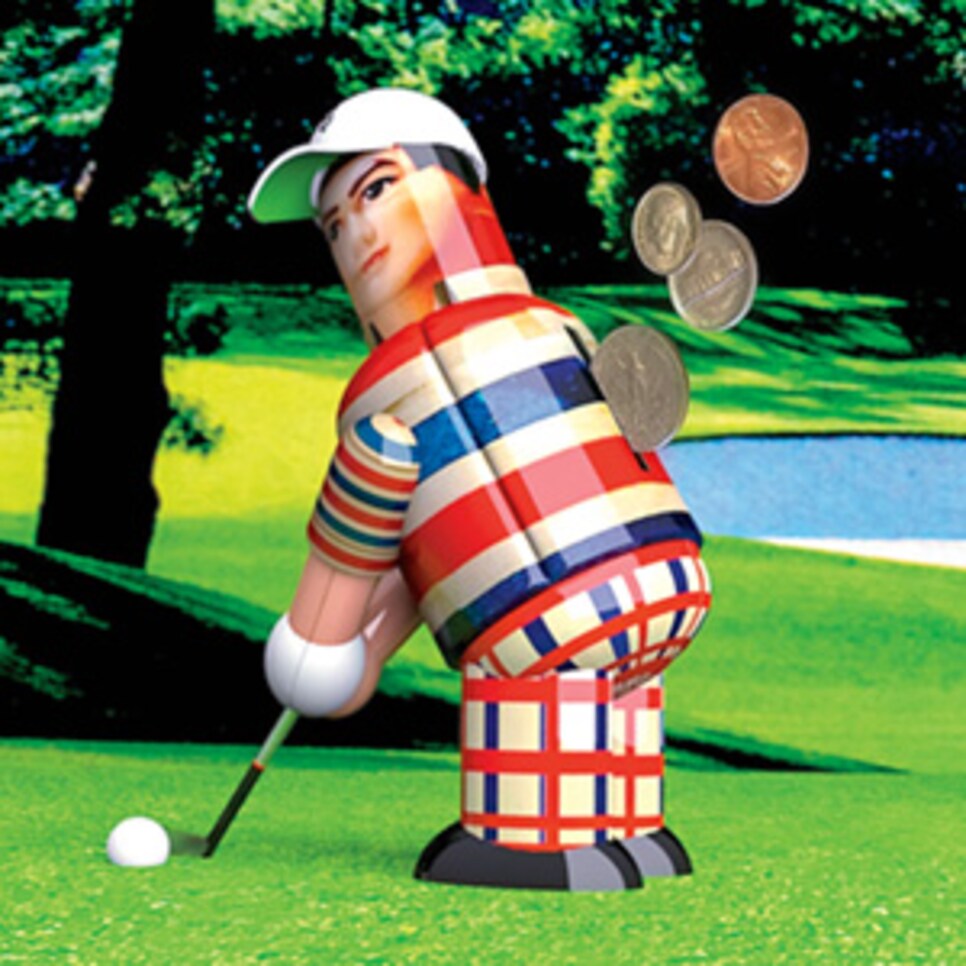 There are maybe 10 guys out here playing for history. By that I mean it crosses their mind, on somewhat of a regular basis, how fans will remember them 50 years from now, if at all. Each era has room for only so many names. Obviously, Tiger and Phil. Probably Ernie and Vijay. Rory's on his way, and a guy like Bubba has a chance. John Daly won only two majors, but he'll sure as heck be remembered—maybe with his version of Graceland.
On the other side, I'd say the vast majority of us are playing strictly for the money. You've got to play your ass off just to be relevant right now.
Sure, guys want to win and get trophies—I have two—and more than a few appreciate the concept of their place in history, but anybody with their head on straight knows that's just a byproduct of doing well. Make checks, get into events, keep your card—you've got to play pretty damn good to do that.
Tell you what: I'd take a FedEx Cup over a PGA Championship. Any day. This is our business. If you win the FedEx, you've had an incredible year. You've likely won the Tour Championship and probably another playoff event, and maybe even something in the regular season, too. The smallest possible total prize money you're looking at is around $14 million. Your family is set for life, as long as you're not an idiot. At $1.8 million, the PGA Championship has actually become the largest winning payday of all four majors, but that's still comparative chump change.
Some players will tell you they'd rather win a major, and mean it. All depends on circumstances. They're either wide-eyed, fresh out of college, or they've got a tidy pile banked. Thirty years from now the FedEx Cup might really mean something, but now to history buffs it's just a slightly better Race to Dubai. Henrik Stenson—there's a dude who took a hard knock, getting swindled in a Ponzi scheme—won both titles in 2013, and if you ask me, that was the best year anyone ever had. Almost $20 million.
British Open? Makes me pause a moment longer, but I'd still take the FedEx Cup. I know, the Open's the birthplace of golf and the oldest major, and to have your name etched on the claret jug is, well, quite a thing. You're sharing eternity with Old Tom Morris and his kid. But Ben Curtis or Bill Haas? I know whose career I'd rather have.
U.S. Open? I've watched our nation's championship every year, either on television or playing in it, since I was 11 years old. Almost three decades. I know every moment and venue as well as anyone in the media. It's a very tough choice, but I still say FedEx Cup.
The Masters? You've found my breaking point. It's a special fraternity, where you get to go back every April for the rest of your life. That's a lot of residual value to your brand as a golfer. And because it's the first major on the calendar, it's also the most lucrative in the short-term. If you and your agent are smart, you can parlay a Masters win into sweeter appearance fees and endorsements for an entire season. Win the PGA Championship in August, and those same marketing dollars have already been spent. And the people who'd write the checks are on vacation anyhow.
Winning a major leads to seriously bigger contracts if people expect you to win another. And in case you haven't already figured it out, my name isn't Justin Rose or Adam Scott.