News
My Caddie, My Boyfriend: Why We Had To Break Up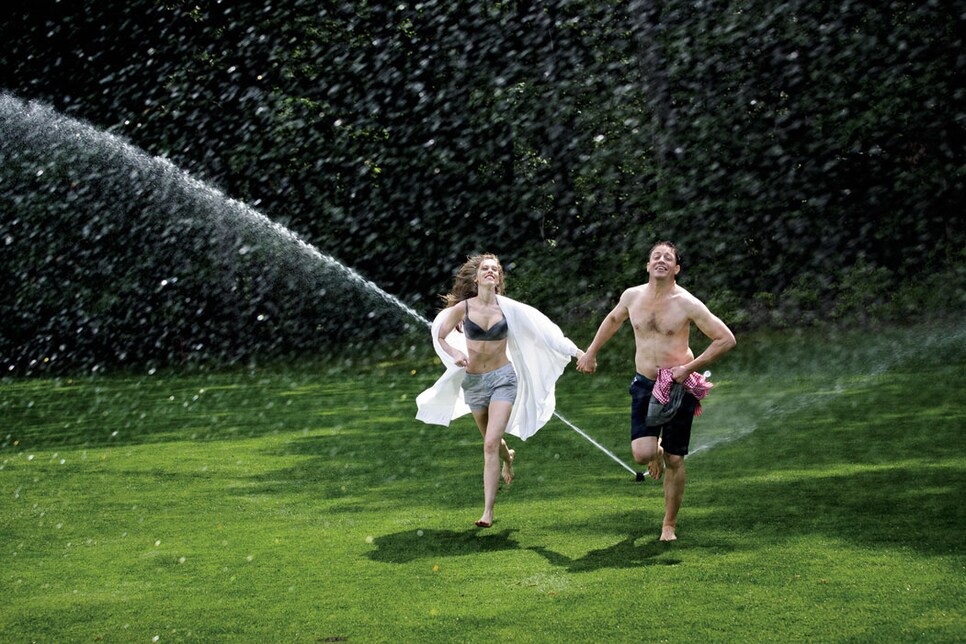 We have just about every permutation out here: players dating players, players dating their caddies, players dating the caddies of other players, caddies dating each other. There's almost always some sort of drama unfolding, but it's not like it's a swingers' scene. Most of us are simply looking for quiet nights so we can wake up feeling good and perform.
Beatriz Recari has her boyfriend caddieing for her. Christina Kim dates Suzann Pettersen's caddie. There's a recent major champion dating an American player who's barely holding onto her card, and they're always on-again and off-again.
When I first started playing LPGA Tour events, my boyfriend caddied for me. We'd met in college and were pretty serious. Our parents had met several times. It felt really fun to be setting out together in life. Flying to new countries, staying in hotels, dining in restaurants, going to perfect golf courses — sharing all this together was a thrill. When I wasn't practicing, we'd see movies or find local parks to go hiking. And when you're driving through the middle of nowhere with a dead cellphone, it's really nice having a companion. J was a fun traveler.
As for golf, he was really good at yardages and reading greens. We pretty much always agreed, and if I ever wasn't sure, he was usually right. He'd played on the men's team in college, and our squads would sometimes practice together. That's how we met. The first time he asked me out, it was winter of freshman year, and we were hitting bunker shots inside the gym. We played a game, and the bet was a date, and he barely beat me. Maybe I let him win.
"It was stressful having both our fortunes tied up in how well I hit the golf ball."
In competition, whenever I would get into trouble and start freaking a little, J was a calm presence to bring me back down. He'd make a little joke to get me to smile and move on to the next shot.
It's hard to say exactly when it happened, but there was a shift. He started getting more critical. I'd hit the club I wanted to, and if I missed the shot he'd get on me. Like almost yelling. He'd always been a set of eyes for my swing—I used to help him with his swing, too — but somehow our range sessions turned into full-on lessons. Golf became really hard. We'd miss cuts and not talk to each other for a whole flight.
I wasn't really paying J anything, but we'd agreed that after I paid back my parents and some friends of theirs, whatever remained would be ours. We wanted to be a true team. I liked the idea of all this, but it was stressful having both our fortunes tied up in how well I hit the golf ball. And I think it was hard for J to be so out of control of his destiny.
If he hadn't caddied for me, had instead used his degree to get a real job while I turned pro, would we have lasted? Who knows? All I can say is that for me, tournament golf is not something I want to ever experience again with a person I love. Every caddie relationship I've had since has been strictly professional, and I finally broke through for my first win.
I've been in groups where the other two players were romantically involved. It's very interesting. Usually, you can sense they're going out of the way not to interact, walking on opposite sides of the fairway and looking away when the other putts. And if a situation requires them to speak, they'll be overly polite. I suppose this makes sense, using a clear manner to divide the professional from the personal, but it's not for me. Golf's stressful enough as is. —with Max Adler