The Loop
Under Armour's new shoes have three different appeals
The much-anticipated footwear release from Under Armour, which has been teased for months, includes not just the Jordan Spieth-worn Drive One but two other entries into the market.
"We wanted to wait until we got the shoes exactly right, which we feel we have with these," says Mike Forsey, category manager of footwear.
The spiked Tempo Tour (center) and the spikeless Tempo Hybrid (left) were released by the company on Monday at an event in Austin, giving fans a first look at the two new shoes.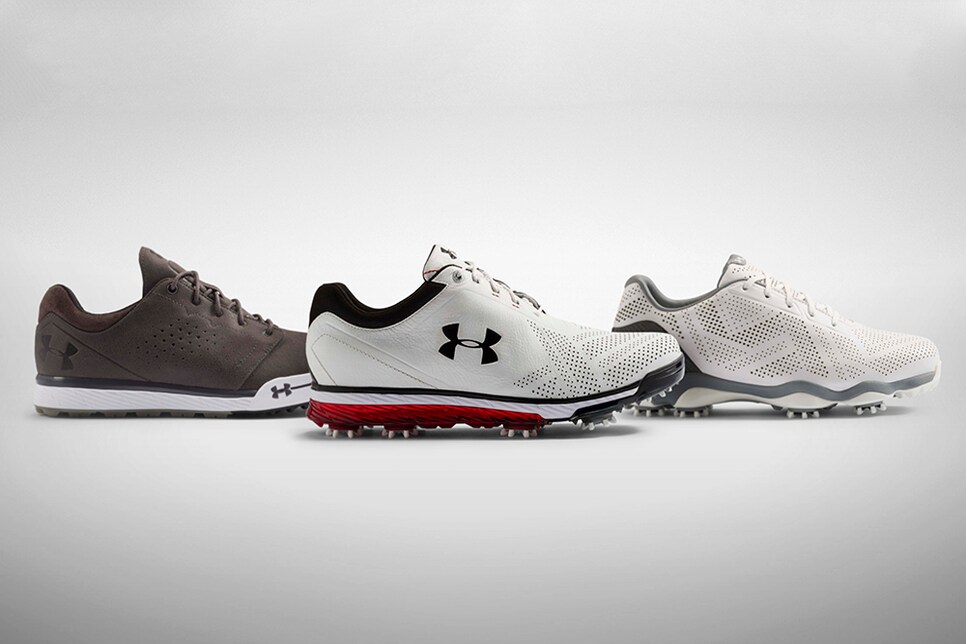 The Drive One shoes ($200) feature a carbon-heel counter that maximizes stability and doesn't sacrifice athletic movement. After testing them for the past few months, I can attest to their flexibility and comfort. Spieth, who had heavy feedback with the finished product, says it was the most involved he has been in an Under Armour project since he has been with the company.
The Tempo Tour ($220) uses a full-grain-leather upper that is the more cushion-y version of the Drive One, with the same traction and support traits. While the two spiked shoes are waterproof, the Tempo Hybrid ($160) is the casual entry from Under Armour that is more versatile, blending in as more of a street shoe.
The hybrid shoe will be available in four colors (brown, gray, black and white). All three shoes are available for pre-sale now on the company's website and at retail on April 4. For more information, click here.