The Loop
Under Armour to start selling Jordan Spieth-style shoes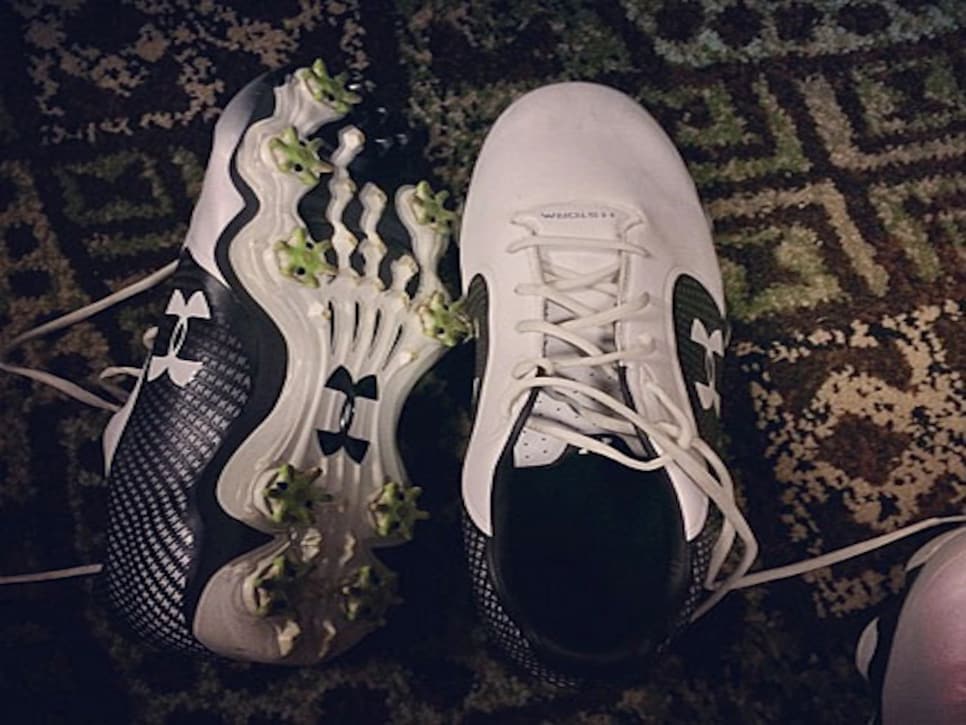 In the most delayed, drawn out or anticipated golf shoe release in recent history, Under Armour appears set to debut its first golf shoes April 4.
On its website, the company is touting what look to be three different shoes, including those Jordan Spieth has been wearing for much of his pro career. That includes his two-major, FedEx Cup championship season of a year ago. Spieth wears the Drive One, a shoe many thought would be widely available a year ago.
Instead, Under Armour has bided its time and will unveil the shoe the week of the Masters, where Spieth is the defending champion.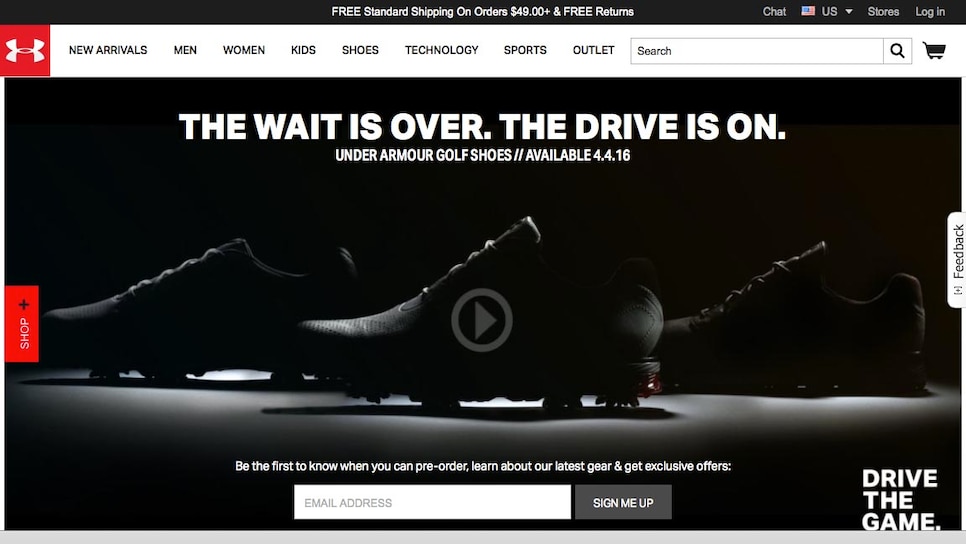 The Drive One is listed on Under Armour's website as being sold out. The shoe features a mesh upper supported by a heel counter section inspired from Under Armour's other sport shoes and designed to stabilize the back of the foot. The description of the Drive One indicates that its nine-cleat outsole features the Champ Zarma Tour spike, but Spieth most recently has worn the new Champ PiviX.
Spieth signed with Under Armour in 2013, the year he turned pro, and then had the remaining two years on his contract torn up when he signed a new 10-year deal in January 2015. While the company has several golfers on staff and has introduced an extensive golf apparel collection, the shoes Spieth has worn have yet to be introduced. According to Forbes, Under Armour is the No. 5 ranked sports brand in the world. It had nearly $4 billion in sales in 2015.
The announcement on Under Armour's website makes a specific reference to the shoe Spieth has been wearing: "The wait is over. The Drive is on."