The Loop
Ultra hip website The Chive has a line of golf apparel. Why that's a big deal
Q: What do a beagle wearing a beret, 1,000 half-naked women snapping selfies and golf all have in common?
A: All of these topics and many more run daily on the website theCHIVE.com.
For those not familiar with The Chive, brothers John and Leo Resig launched it in 2008 as a photoblog and entertainment site featuring everything from turtles to toddlers caught on camera in all sorts of hilarious situations. Add in a healthy dose of busty coeds, and you have the current-day iteration. The site reads somewhat like the lovechild of The Onion and Buzzfeed … if Maxim Magazine had been the mid-wife.
Although some might dismiss The Chive as a legion of millennial men captivated by cat photos and a steady stream of T&A, the Chive Nation is not to be underestimated. (By 2013, the site's 20.1 million monthly unique visitors, according to Bloomberg Business Week, registered web traffic stats that eclipsed the likes of USA Today, Comedy Central, NPR and Disney.) Moreover, followers are credited with countless random acts of kindness and millions of dollars crowd sourced for Chive Charities. "We've moved from a website to a brand to a culture," John Resig told Bloomberg.
Here then is where golf comes in. With the launch of Chive Golf in 2013, the Chive Nation has begun fancying itself as a golf nation as well.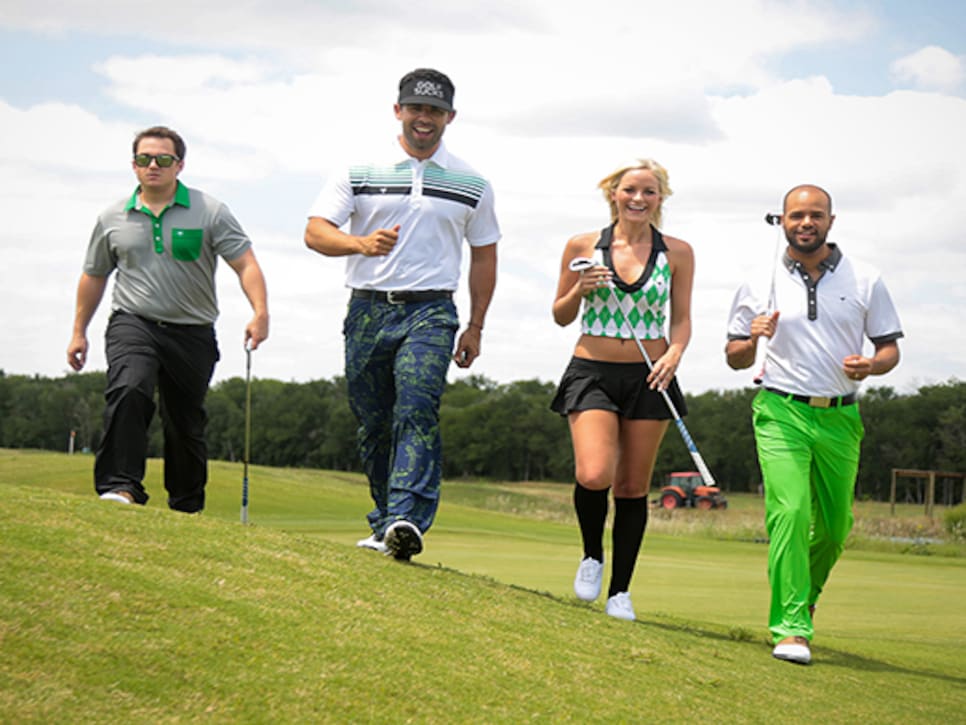 With more product out this summer, the Chive Golf collection ranges from pique polos and Bill Murray ball markers to bikini-babe tees and ironic high-crown visors.
All in all Chive golf fits in perfectly with the rest of the brand's bravado; without taking itself too seriously, Chive Golf manages to rock the boat with their signature style, yet without threatening to capsize the ship. Whether you're a long time Chiver or a rookie in the ranks of the Chive Nation, the new golf line is fresh and fun and most certainly worth a look. If their t-shirts are any indication, the new duds may not be in stock for long so, keep calm, chive on and check em' out.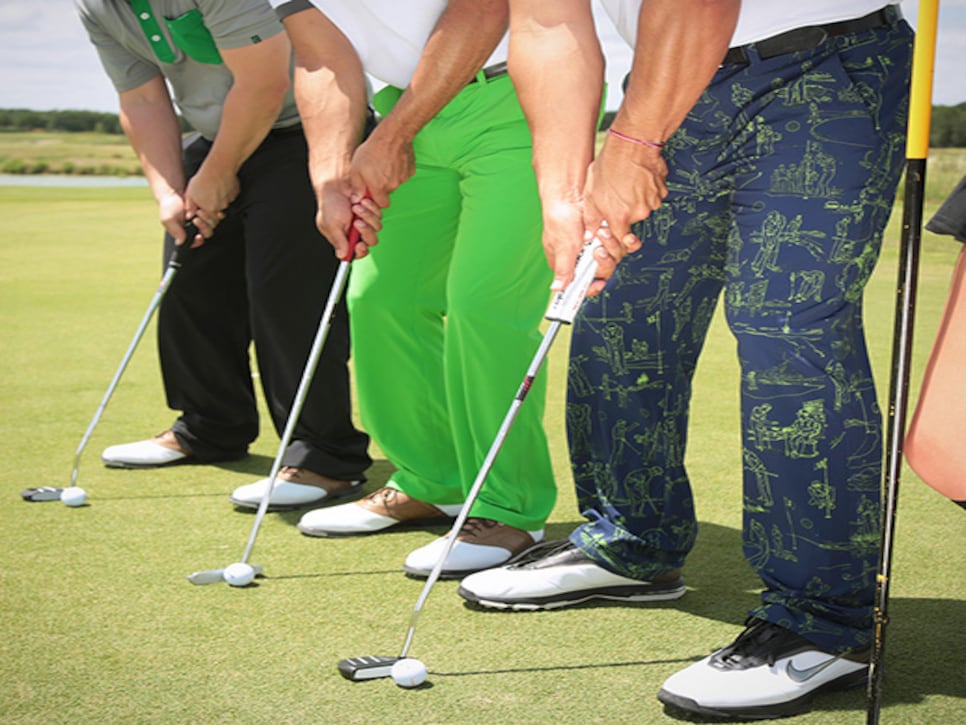 Photos courtesy of TheChive.com