News
UL International Crown: England a surprise leader with play delayed through Sunday morning due to tropical storm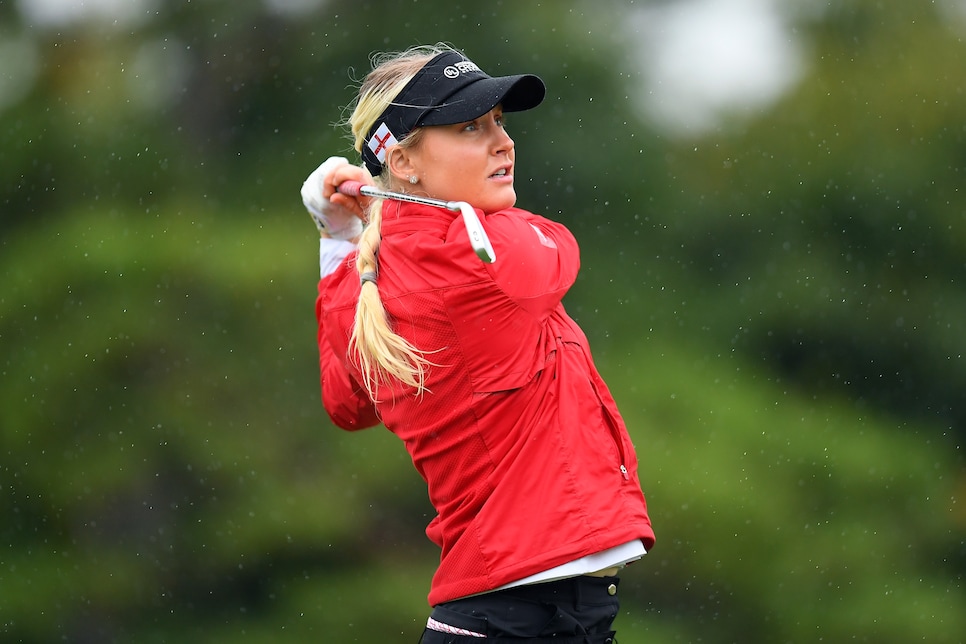 It rained nearly all day Friday during the UL International Crown matches in South Korea, and the question suddenly became not just who can play the best team golf, but who can play the best team golf while gutting it out in the wet weather. To make a long, soggy, cold day even longer, players had to turn around after their second matches to start their third. The goal was to get as much golf in as possible before even worse weather arrived; a typhoon is set to hit the country late Friday or early Saturday. So they played until it was dark, the competitors pausing their matches about half-way through the third session.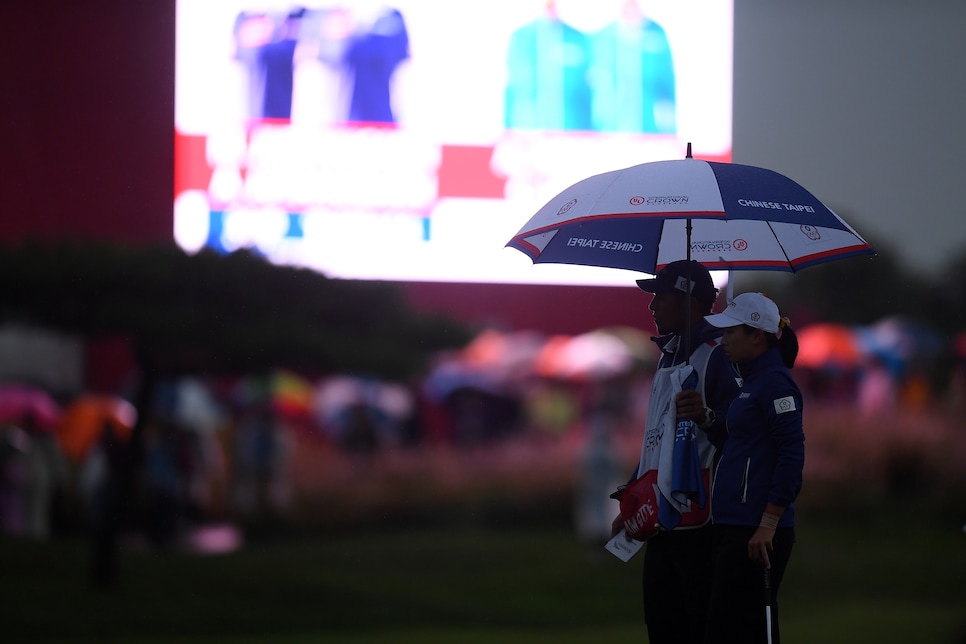 Amid the challenging conditions, a new leader emerged at Jack Nicklaus Golf Club, and it's not the team you'd have guessed. With seven points, England has a one-shot edge over South Korea (six points). In the other pool, Team USA leads with six points, the Americans sweeping both of its second-round matches.
England played Chinese Taipei in the morning and won both of its four-ball clashes, one handily: Jodi Ewart Shadoff and Bronte Law defeated Candie Kung and Pheobe Yao, 6 and 4. The team's third-round opponent should be a bit more difficult as it takes on South Korea.
England was ranked No. 4 heading into the competition, while the host squad was the heavy favorite. South Korea's team is full of major winners, seven combined among the foursome of Sung Hyun Park, I.K. Kim, In Gee Chun and So Yeon Ryu. Compare that to one major for England; Georgia Hall won the Ricoh Women's British Open this summer, and she's playing these matches while ill with laryngitis.
It's easy to think the matches could be a bit lopsided. But early in the England vs South Korea matches, England has the lead in one. Shadoff and Law are 1 up through six hole on Chun and Ryu. In the other match, Park and Kim are 4 up through eight on Hall and Charley Hull.
"It's always good to win a match, obviously," said Law, who is undefeated with Shadoff in this year's matches. "And especially with us going and having to play Korea this afternoon. I think it's good to have some momentum, and definitely coming off the back of two wins is going to definitely do that."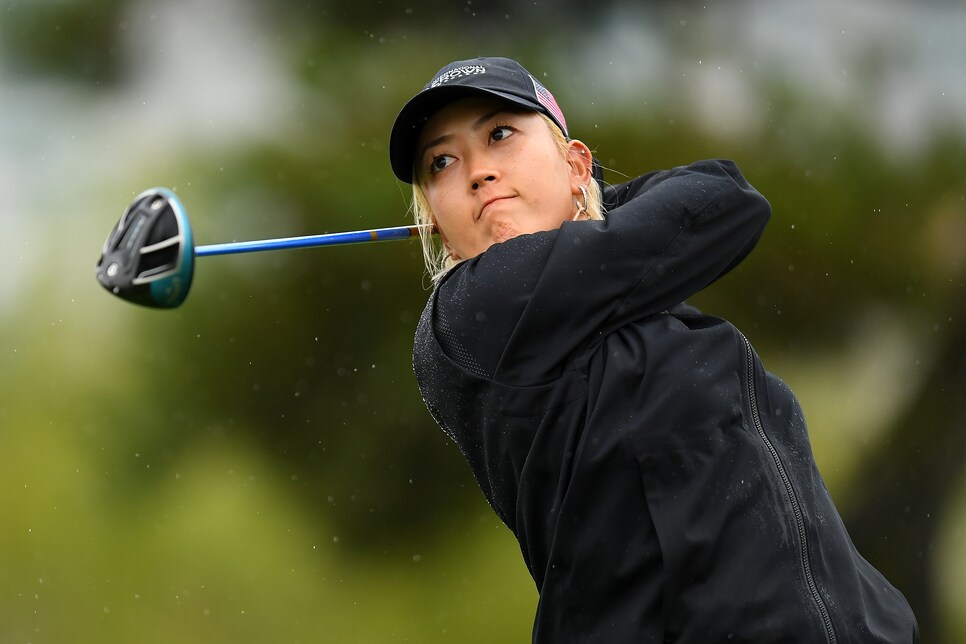 On the other side of the bracket, Team USA found its groove with second-round victories against Thailand. Michelle Wie and Jessica Korda took out Moriya Jutanugarn and Pornanong Phatlum, 6 and 4. And the seemingly unbeatable combo of Lexi Thompson and Cristie Kerr won, 4 and 3, over Ariya Jutanugarn and Sherman Santiwiwatthanaphong.
"On the holes where I was out, she was good," said Wie, who is returning to competition for the first time since summer after nursing a wrist injury. "On the holes where she was out, I was good, and it was pretty good chemistry out there this morning. Even after yesterday, we were testing each other and we were just extremely proud for not giving up, and for getting to 18. I think that helped a lot, and today it was tough out there. It was cold. It was raining. It was not ideal temperatures."
Before the Americans' third-round matches came to a halt due to darkness, Wie and Korda were 1 down to Japan's Nasa Hataoka and Ayako Uehara through 12 holes while Thompson and Kerr were 1 up through 11 on Misuzu Narita and Mamiko Higa.
The earliest that play will resume is 2:30 in the afternoon on Saturday in Incheon, South Korea. But that all depends on the course of the typhoon.
UPDATED: Friday, 10:40 p.m.
The LPGA released the following statement about the continuation of play at the UL International Crown:
"The golf course did very well through Tropical Storm Kong-Rey. It has received 2½ inches of rain so far and has handled it very well. There is some clean-up from the winds that needs to be addressed before we can play golf. [Saturday's] forecast is for winds to strengthen, and we expect to see gusts of over 30 mph this afternoon, including after the rain stops and the sun comes out. Winds will be from the N/NW, which is the area of the golf course we would be playing this afternoon and is the most exposed.
Given that forecast and our concern for everyone's safety, play will NOT resume today. The plan is to resume third-round play at 7:05 a.m. on Sunday.
Finally, while we have been fortunate not to feel the full force of Tropical Storm Kong-Rey here in Incheon, we know that other cities and communities in Korea have not been as fortunate. We send our heartfelt well wishes to those who have been affected by this storm."