The Loop
UK golfer makes hole-in-one with putter, proving to ace-less golfers that hell is real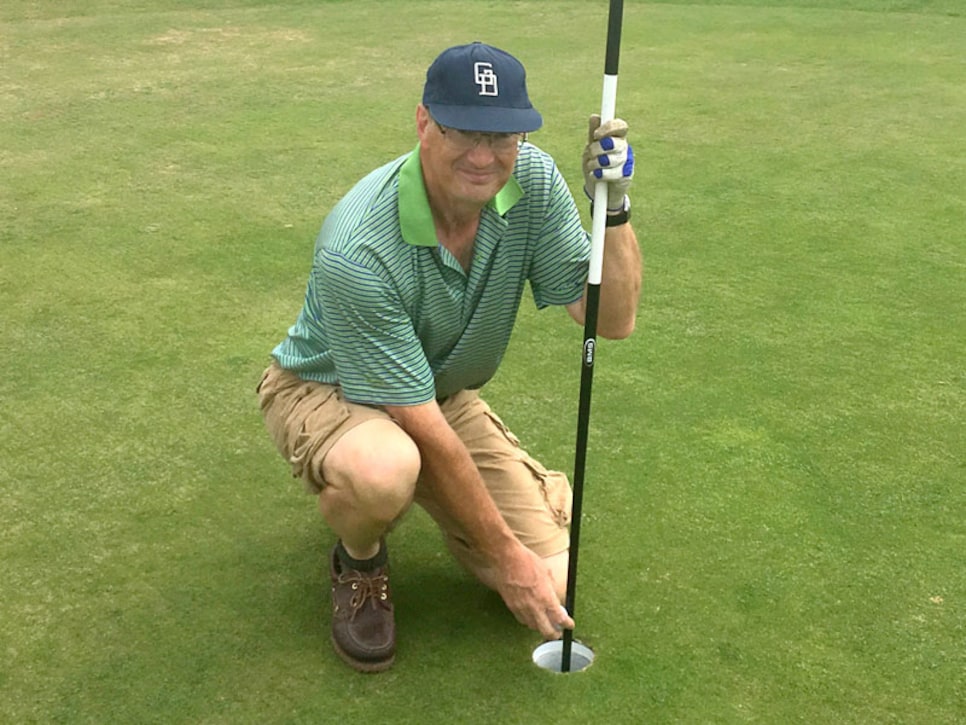 To all beleaguered golfers without a hole-in-one, make sure no sharp objects are around before reading the following.
According to Golf Monthly, 62-year-old Andrew Easdale registered an ace this summer at the Short Course at Trevose in France using...a putter.
"I could claim that with links courses one ought to stay low when playing near the green and that, as the conditions were dry and fast-running, the putter seemed the best option," Easdale told Golf Monthly. "But that is a retrospective justification of what was at the time just an impulsive act by a jolly frustrated golfer."
Speaking of frustrated, that sound you heard was all ace-less hackers biting their flat stick in a fit of jealously.
However, there is a bit of sentiment behind the eagle. Easdale was undergoing cancer treatment at the time, the round his first play in months since his battle began. Moreover, he was at Trevose to scatter his mother's ashes.
Easdale admitted he was tempted to give up golf, "because I know I can't improve on that!" Yet Easdale says he has since "weakened" that reserve. And that's a temptation all golfers, hole-in-one or not, can understand.