The Loop
Why a U.K. golf club claims criminals are responsible for horses tearing up its course
A United Kingdom golf club is facing 100,000 pounds (more than $150,000) in damages following the latest round of horses getting onto the course. But the club isn't willing to chalk up the problem to merely  mischievous animals.
According to Telegraph & Argus, the Calverley Golf Club in Yorkshire has authorities investigating the situation. Facing high bills and an upset membership, club officials are taking action because they believes someone has been repeatedly cutting wire fencing to allow the horses onto the property.
"We keep repairing the fencing but someone keeps cutting it to either encourage or push the horses through -- it's criminal damage and it's got to stop," head greenkeeper Paul Brown said.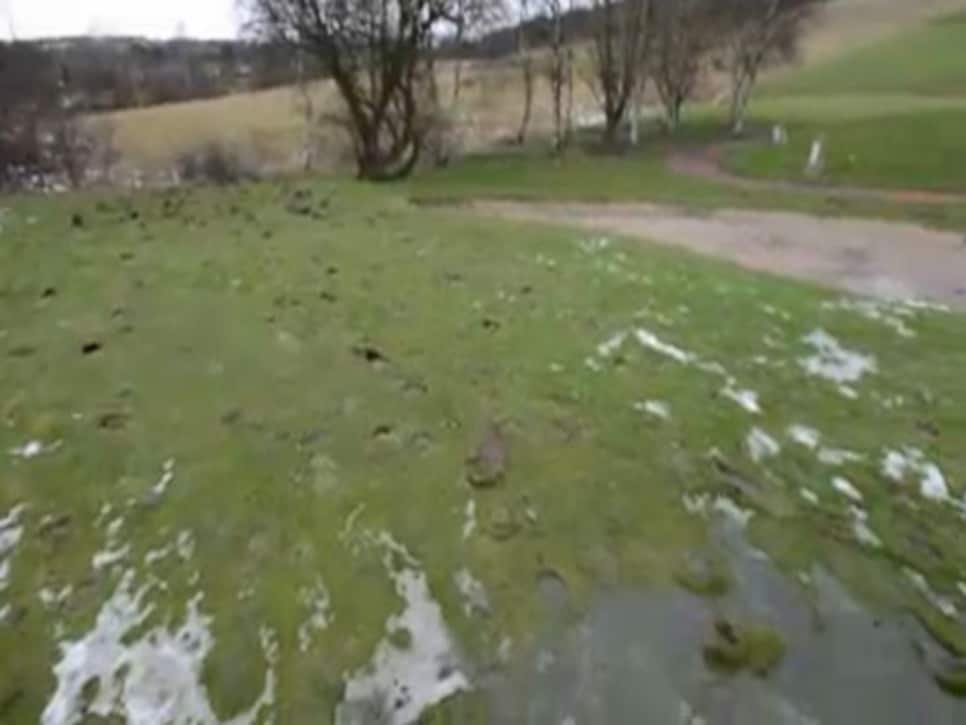 Three of the course's 18 holes are damaged to the point where golfers can't play them, and Brown said, "It looks more like Wetherby race course [rather] than a golf course."
This is a lot more devious -- and clever -- than the old "let's steal golf carts and drive them on the greens" form of vandalism. But don't get any ideas! If someone is responsible, we hope they're caught. Winter golf or not, people shouldn't be forced into playing only 15 holes.