The Loop
UConn women beat St. Francis by 88 points, cover 50.5-point spread with ease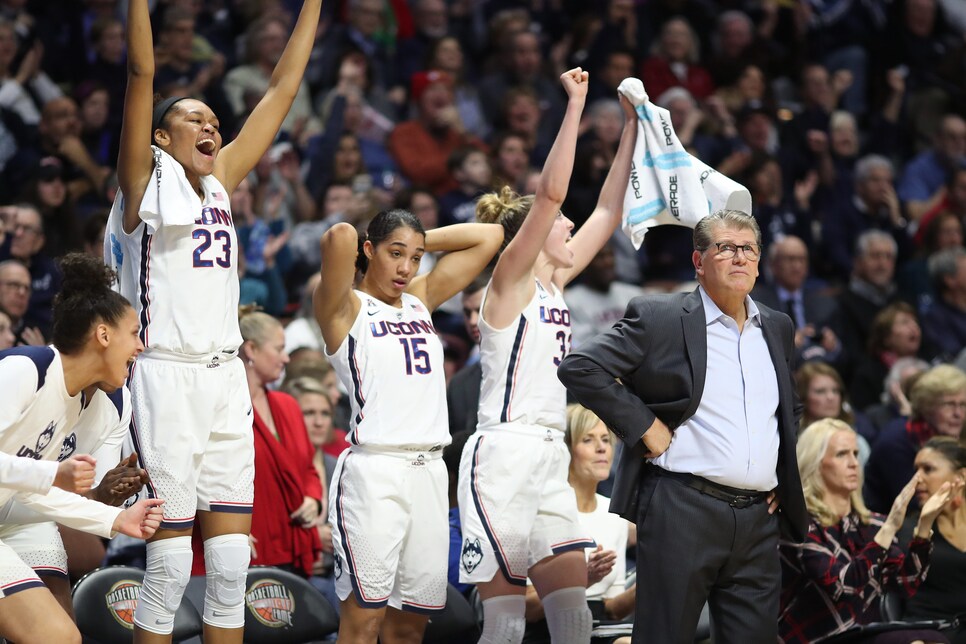 Regardless of how you feel about the dominance of the UConn women's basketball program, there's no denying just how impressive Geno Auriemma's squad is year in and year out. On Saturday, the No. 1 overall seeded Huskies began their latest push for a 12th national title, facing off with 16-seeded St. Francis (PA). Let's just say this wasn't exactly UMBC vs. Virginia.
No, the only upset in this game would have been if UConn hadn't covered the astronomical 50.5-point spread, or 54 if you believe Darren Rovell. Whatever it was, not only did they cover it, but they covered it with ease, winning by 88 points to "survive and advance" to the second round:
Look, if you're betting on women's hoops in the first place, get help. Actually, you might be a genius, because betting on the female Huskies every game is the lock of the century and I'm not sure why I don't do it.
While the final score was impressive, breaking it down quarter-by-quarter is even more eye-popping. Had UConn stopped scoring after the first quarter, they still would have won 55-52. Their 94 total first half points was more than the UConn men's team scored in a full game all season:
Good for the game? That's an extremely level-headed conversation I'm not prepared to get into at the moment. Just going to marvel at their greatness and immediately put my life savings on them next game regardless of spread and opponent.