The Loop
UConn student watches Red Sox get eliminated in class, gets A+ in Despair 101
Live streaming has probably made the world a much worse place, but when it comes to sports, it's one of the greatest innovations of our time. If you have a smartphone or laptop and a good Wi-Fi connection, it's basically like having a flatscreen television with you at all times, much to the dismay of your bosses, professors and wives.
For this particular UConn student, live streaming came up clutch in a big way on Monday, when his beloved Boston Red Sox took on the Houston Astros in game four of the ALDS. I'm sure when he saw that first pitch was at 1:08 p.m., he panicked, knowing it coincided with class. Never fear, Fox Sports Go is here.
The problem with this is, October baseball can tend to get very emotional, and class is probably not the best place to watch your favorite team in an elimination game. But you gotta do what you gotta do. Unfortunately for this poor sap, a fellow student happened to pull out his phone and film him watching the final out. As Dustin Pedroia grounded to second, thus ending the Red Sox season, reality set in quickly:
Just crushing. You can actually pinpoint the exact moment his heart gets ripped out of his chest.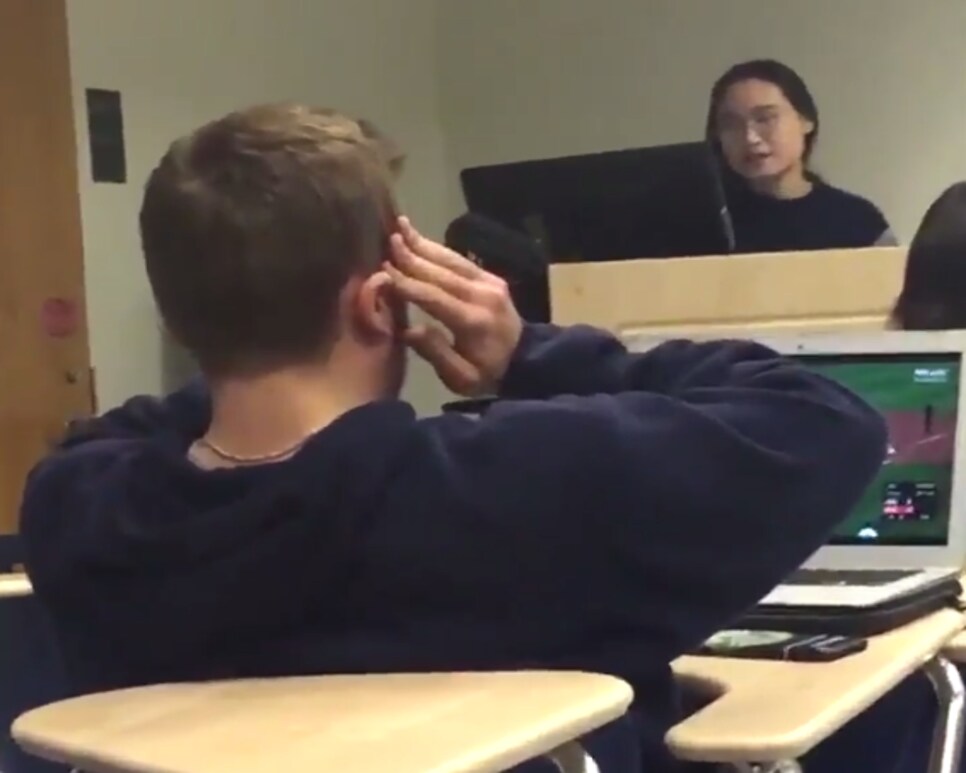 Ya just hate to see it. Playoff baseball is a cruel mistress.