The FIERY ONE
Tyrrell Hatton happy to report no 'brain damage' despite playing more than usual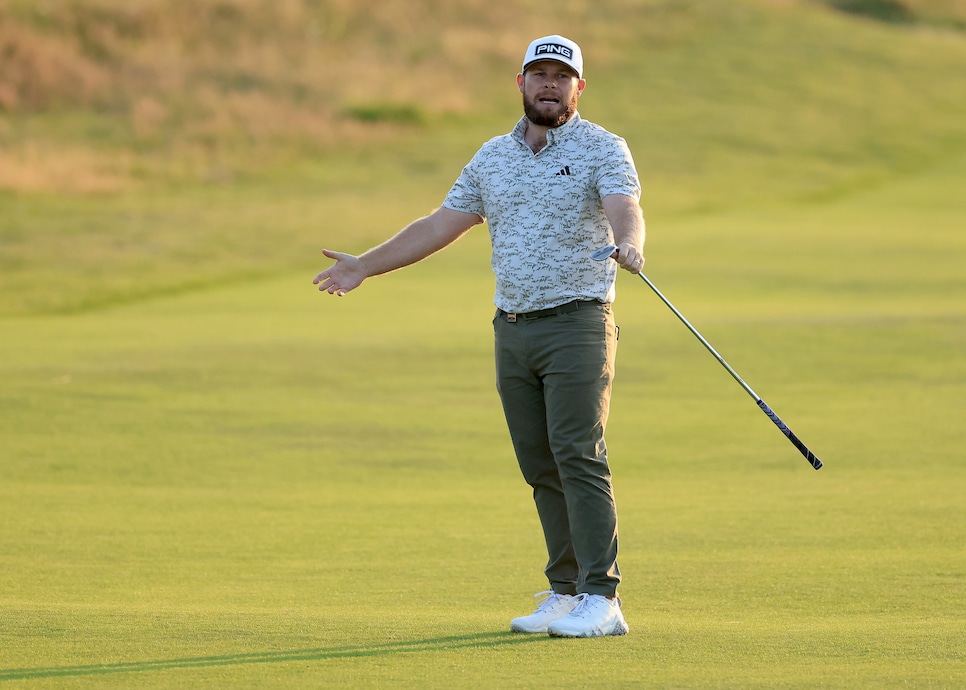 MEMPHIS — Sports psychologists tell us that one of the keys to success is knowing yourself, your strengths and weaknesses. Tyrrell Hatton, one of the most expressive players in the game, definitely is self-aware. And he knows that one of his weaknesses it playing too much golf.
The fiery Englishman, who wears his emotions on both sleeves, was brutally honest when Associated Press reporter Doug Ferguson pointed out to him that one PGA Tour player—it turned out to be Mark Hubbard—took only four weeks off all year, a schedule that nevertheless enabled him to qualify for the FedEx Cup Playoffs.
Hatton said he couldn't see himself doing that.
"I mean, I can have some pretty good head-offs after having only three weeks off, so only having four weeks off over the course of almost a year, that would be brain damage to me," Hatton said Tuesday at the FedEx St. Jude Championship. "That's some serious commitment. There's a lot of miles being traveled, and I'm sure there's been some highs and lows in that period for sure."
Hatton, 31, actually is in line to play more events this season than his previous three. The FedEx St. Jude will be his 19th start, and at 17th in the FedEx Cup standings, he's poised to reach the Tour Championship, which would give him 21 total events. In previous years he has played in no more than 19.
Of course, he had a good reason to apply himself more often this season with changes to the playoffs. Only the top 70 qualified this year. The top 50 after this week's opening playoff event qualify for the eight $20 million signature events in 2024.
"I think we've all known since the start of this year that you need to be … the top 50 is really kind of important number," he said. "I think I'd be in the bracket with a fair few guys that have maybe played a little bit more than they typically would, just to try and give yourself the opportunities to make sure that you do finish in that top 50. Fortunately for me this year, I've managed to play some good golf, and I've secured that. It makes it a lot easier to certainly plan next year because you know you're going to be in the elevated events moving forward."
It definitely will make it easier on his brain, too.