News
Tyrrell Hatton celebrates his BMW PGA win by sentimentally recreating a photo of himself as a kid attending the tournament
You know Tyrrell Hatton is an emotional sort, never leaving anyone guessing what he's feeling at any given moment on the golf course (see photo below). But there's a soft side to the 28-year-old Englishman as well, one that surfaced the last few days as he put himself in position to win the biggest title of his career on Sunday, a four-shot triumph at the BMW PGA Championship.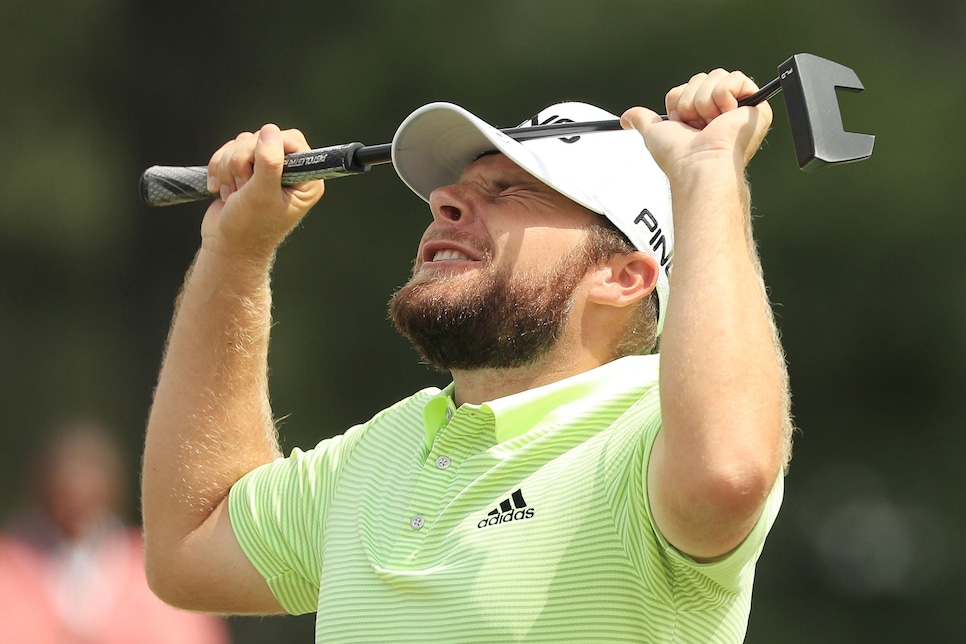 During the week, Hatton shared how he grew up in the town of High Wycombe, 25 miles away from Wentworth Golf Club. It was close enough that his father, Jeff, took Tyrrell to the BMW PGA to watch as a spectator on several occasions as a youngster. The first visit came when Tyrrell was just 4 years old, Hatton recalling from that first visit nearly getting plunked by an errant Vijay Singh drive.
"Winning would be special," Hatton said earlier in the week. "Coming here was one of my sort of favorite things to do when I was a kid. That's what makes this week so special for me."
Hatton had a photo of himself as a child, standing beside the 18th green at Wentworth that surfaced this week and became part of this clever social media push from the European Tour after Hatton's victory on Sunday.