The Loop
I was reading today a sport psychologist's comment that, based on body language, Phil Mickelson got under Tiger's skin at the Masters. He did it, the psychologist concluded, without even trying. (Thomas Bonk described their Sunday round together beautifully. ) It got me to thinking that Phil seems to do the same to some of you.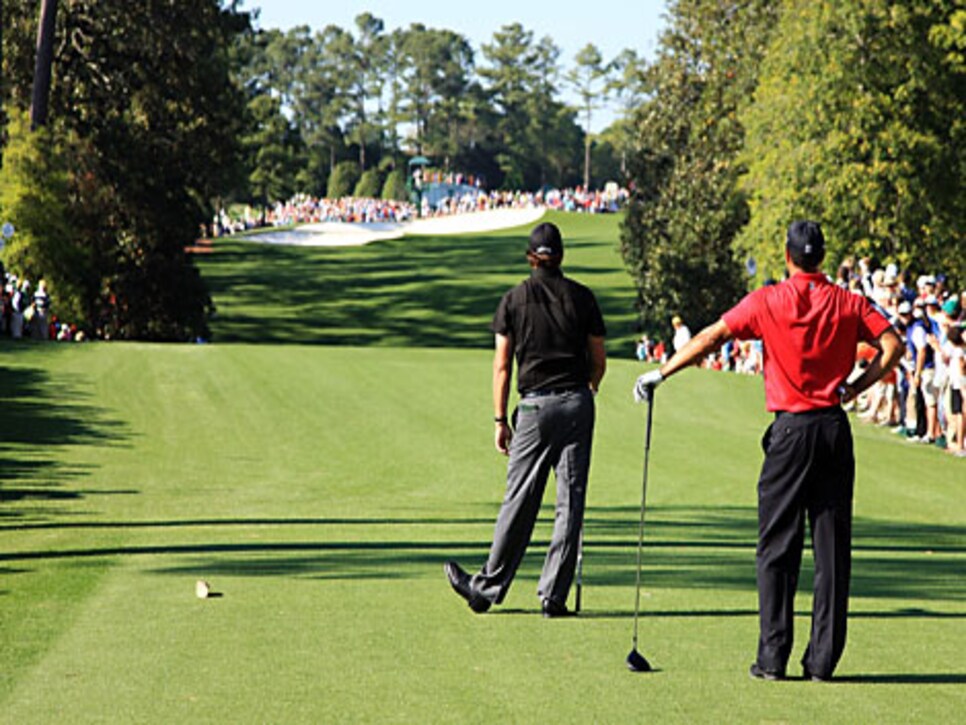 Once again Phil Mickelson provided entertainment, but not professional golf at its>
best at the most recent Masters. Wife Amy says it best..."playing with Tiger...last>
round of the Masters...Phil lives for this".>
Why not get it going all the time, why wait for Tiger ?>
Had Tiger Woods been within one shot of the lead headed to the back nine>
a different story would have been written.>
And yet others of you absolutely love him....
__Dear Editor, "Phil the Thrill" or "Buzz Kill"? How about a third Phil (as compared to Angel Cabrera)? At the 2007 Open Championship at Carnoustie, then US Open champion Cabrera walked off the practice green on Tuesday, gave one autograph (there were ten kids by the fence, including my grandson Sean who was holding a U.S. Open flag) and walked away. A short while later Phil came by and started giving autographs. Over 75 (I counted) autographs later, including one to my granddaughter Alessandra (who he called a real cutie--okay, so my input is slightly prejudiced) and Phil left a lot of very happy golf fans. The USGA/PGA can worry all they want about the economy, or a decrease in rounds played. Ask the golfers to show the fans the type of respect that Phil showed them, and you'll have fans for life. On the economic side, provide a reasonable amount of signatures to the>
public and you won't have speculators charging $500/autograph.
Suffice to say Phil connects with people. And connections take many different forms.