The Loop
Two new energy bars for your golf bag
The problem with most energy or meal-replacement bars is perception—people think they're healthy alternatives to eating whole foods. In short, they're not. NOT. EVEN. CLOSE. Most are overloaded with sugars, toxic chemicals, cheap chocolate, genetically modified organisms and gluten.
For example, one extremely popular chocolate-covered energy bar contains maltodextrin, fructose, dextrose, GMO wheat and soy protein isolate. To say any food containing these ingredients is a "healthy alternative" to a whole-foods meal is laughable.
"The chocolate in these bars can also create health problems, because commercial processed chocolate is laden with harmful ingredients," says nutrition expert Lisa Sulsenti (@drlisasulsenti).
That being said, two new bars on the market are trying to actually live up to their healthy reputations.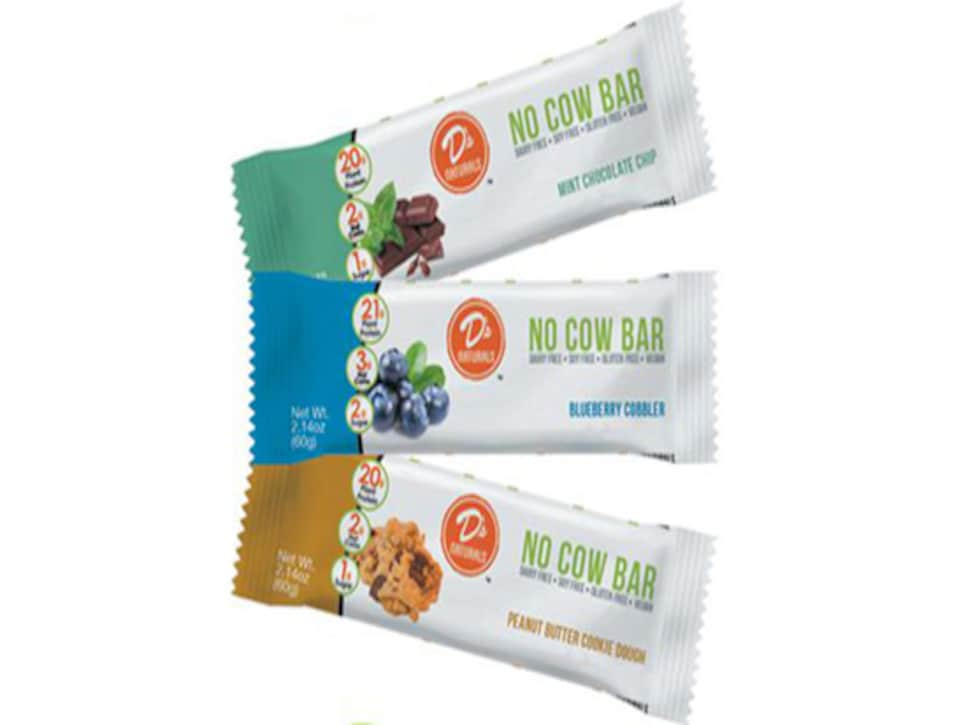 No Cow Bar__ ($30 for a pack of 12, dnaturals.com) is a dairy-, soy-, and gluten-free product that has 20 grams of protein from plants and nuts and only 1 gram of sugar (from stevia). It's also low in calories (170 per bar) and packed with dietary fiber (about three-fourths of your daily requirement). The only knock on No Cow is that it's not the most appetizing. The "blueberry cobbler" did not invoke thoughts of grandma's house. But I'll gladly sacrifice gourmet taste for more nutrition.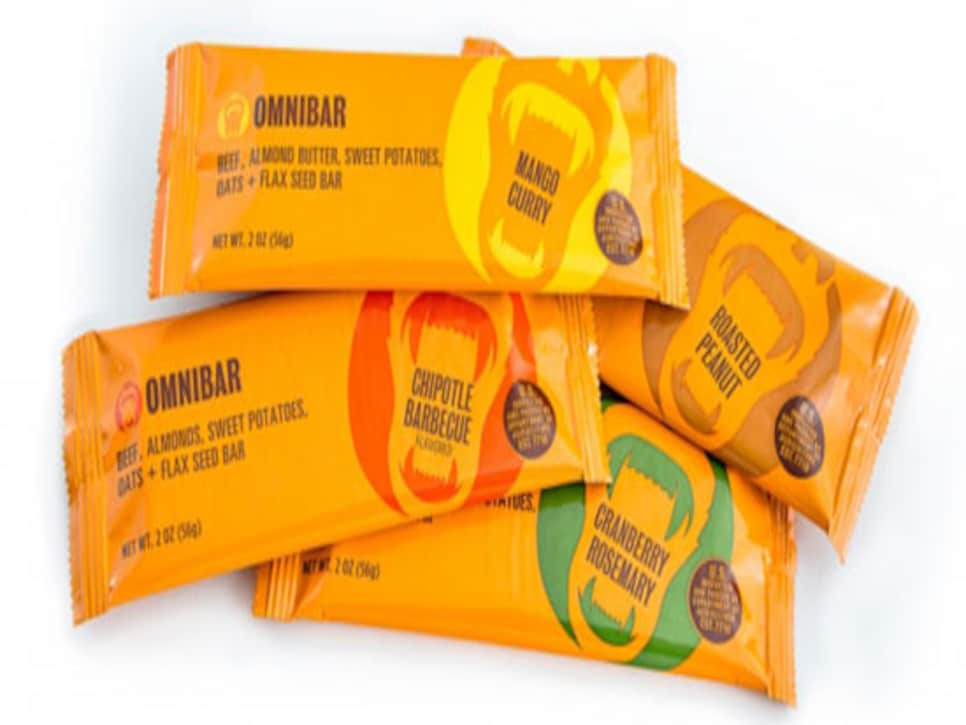 The other newcomer is from Omnibar ($39 for a pack of 12, omnibars.com). These bars have a higher sugar content (8 grams per bar) than No Cow, but are made of entirely natural ingredients. For example, the cranberry-rosemary bar contains ground beef, dried prunes, almonds, dried sweet potatoes, oats, flax seed, sugar, salt, cranberry concentrate, apricot concentrate, garlic powder and onion powder. That's it. It has 9 grams of protein and 3 grams of dietary fiber. As far as taste, Omnibar would probably fall under the category of "acquired." We sampled the cranberry-rosemary, chipotle-barbecue and mango curry in the office and all three fell short of tasty. The chipotle-barbecue was my favorite, and very reminiscent of beef jerky with a softer, easier-to-chew texture. I can't say I'd want to eat these bars all the time, but in a pinch on the back nine, they're a heckuva lot better choice than most meal-replacement bars, and certainly better than a hot dog.
Ron Kaspriske is the fitness editor of Golf Digest.