The Loop
Twitter is not handling the Tiger Woods press conference very well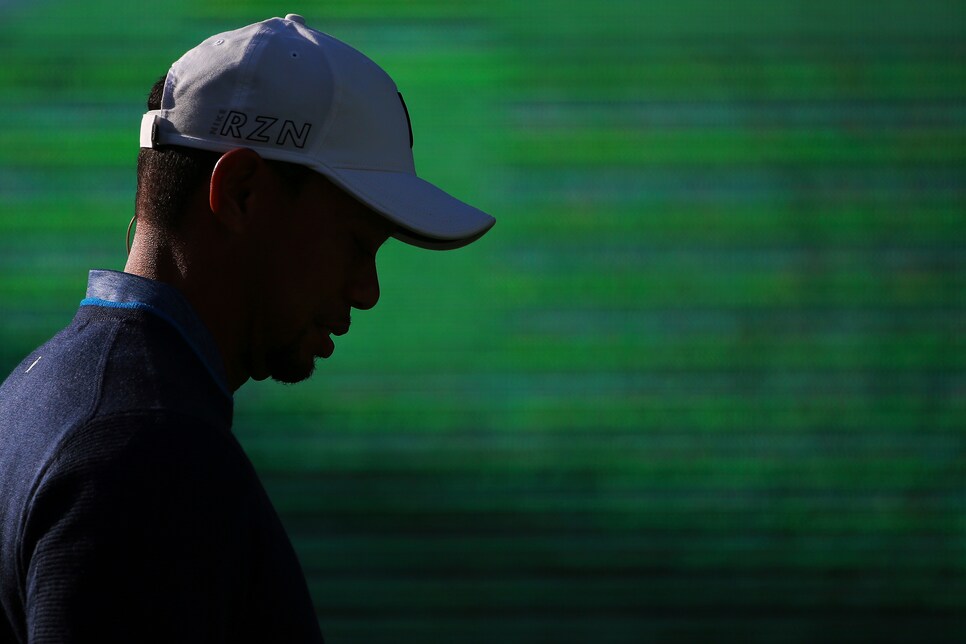 LatinContent/Getty Images
Tiger Woods, a man who's cultivated a vanilla -- some would say wooden -- demeanor behind the mic over the years, let down his guard today at his annual Hero World Challenge press conference. It's a side of Woods people have been seeking for years: To be less robotic with his answers, to show vulnerability, be more human.
Woods finally granted this wish. And, judging by the social media response, the golf world might be rethinking it's request.
If you missed the press conference, consider yourself lucky. It was ominous in conversation and tone: Woods hasn't started recovery, he doesn't know when he'll return, a weird concession that he's happy with his career.
Conversely, though it was colorful -- especially given Woods' past of systematic, lifeless interviews -- and more somber than expected, it wasn't THAT bad. Woods mentioned he still has a drive to compete and that he's excited for the Ryder Cup. Plus, he's playing a lot of video games. Life could be worse.
However, the Twittersphere did not share this outlook, acting like its dog was just run over by a semi-truck on Christmas Eve:
Not exactly a forest of rainbows.
On the bright side, at least one person isn't throwing in the towel on Tiger:
And dude is only 39 years old. Vijay Singh won 22 times in his 40s; hell, Davis Love III captured the Wyndham Championship at age 51 this year.
So keep your head up, Tiger. It's always darkest before the dawn.