Courses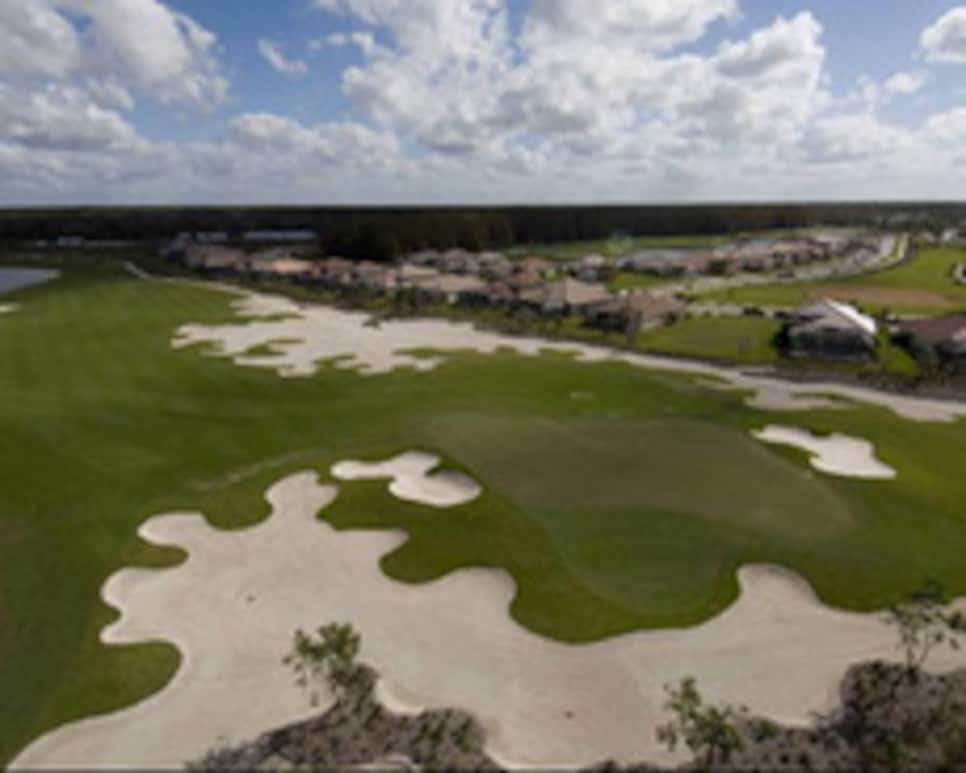 The club "indefinitely" closed its Gary Player-designed Aerie Course back in May. The Talon Course, designed by Jack Nicklaus and his son Jack II, had just reopened last week after being closed for routine maintenance since early June. Now, a "skeletal crew" will stay on board to keep up the courses but most staffers have been laid off.
The newspaper says TwinEagles has fewer than 200 members. Last month they filed a class action suit against Bonita Bay Group, developer of Mediterra in North Naples and Shadow Wood in Estero, among other communities. They are claiming breach of contract and, on the advice of their lawyers, many did not make their most recent dues payment, the paper reports.
An emergency hearing on the case has been scheduled -- but not till August.
"Unfortunately with all the foreclosure cases that have been filed in Southwest Florida all of the courts are backlogged," members' attorney John Emmanuel is quoted as saying.