The Loop
Tweeting About Tom Watson And The Greenbrier
I'm playing in the Tom Watson Fall Golf Classic, which is a small pro-am at the Greenbrier in White Sulphur Springs, W.V.
Or, so I thought. The pro in the group in front of me:
Now, my team has a pro, but he's NOT Kenny Perry, he doesn't have 14 wins on tour, and he doesn't have more than $31 million in career earnings. Thankfully this thing is handicapped. And to give my pro some credit, he rolled in five birdies to help the gross ball.
Today we played the Greenbrier course (this is the 388-yard second):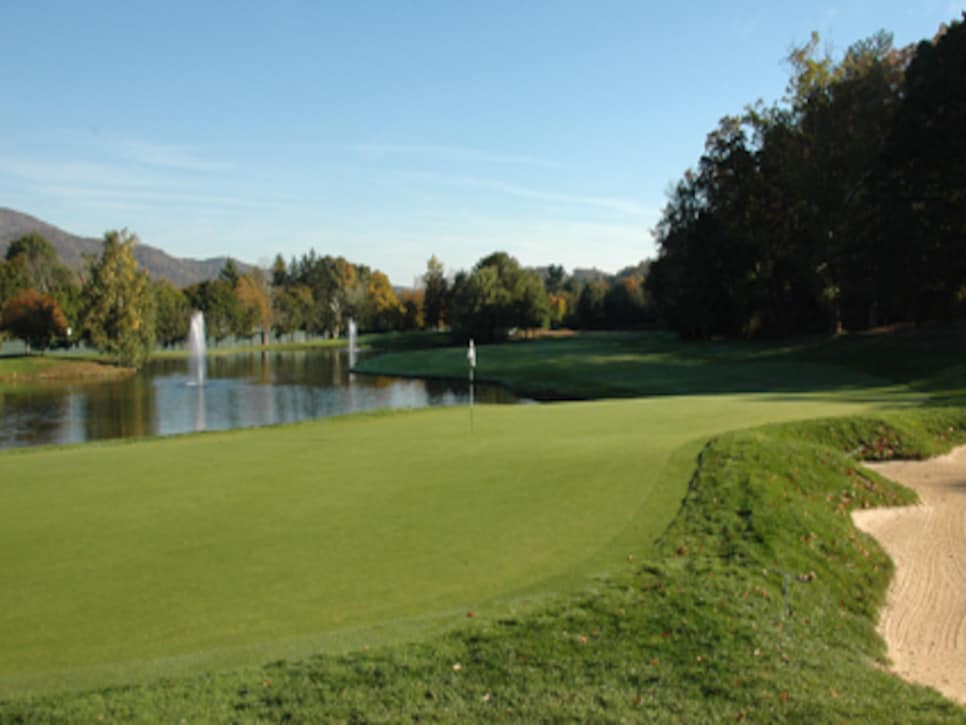 We can't play Old White this week, which is where Stuart Appleby shot 59 earlier this year to win the Greenbrier Classic, because, not surprisingly, it has been closed for a modern-tour-player-update. The par will remain 70, but they're adding close to 200 yards, which will make it 7,218 yards from the tour tees.
The new greens have just been reseeded and Old White might not reopen for public play until after next year's Greenbrier Classic, depending on the severity of the winter and the spring.
Here's a shot of the 162-yard 18th of Old White (the green is the big area that looks like a fairway bunker):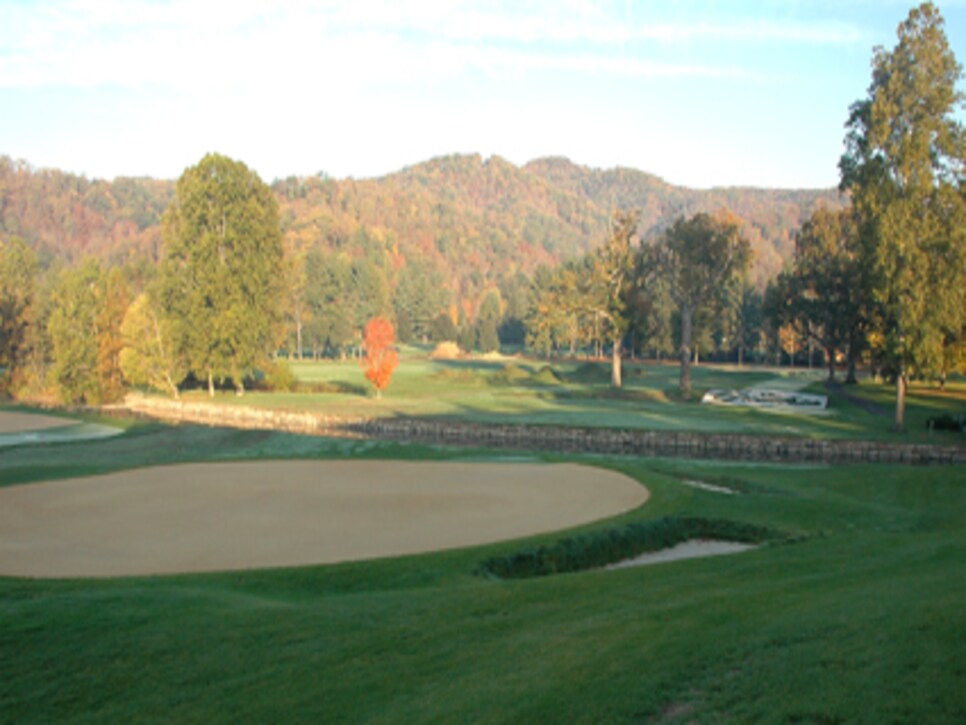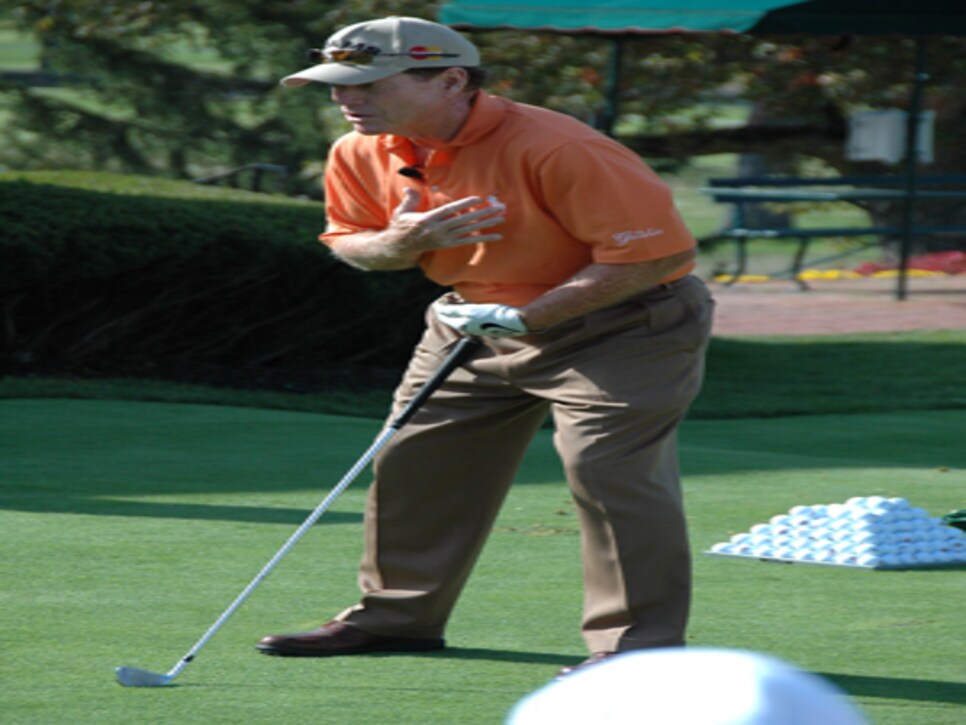 Here are a few of my tweets: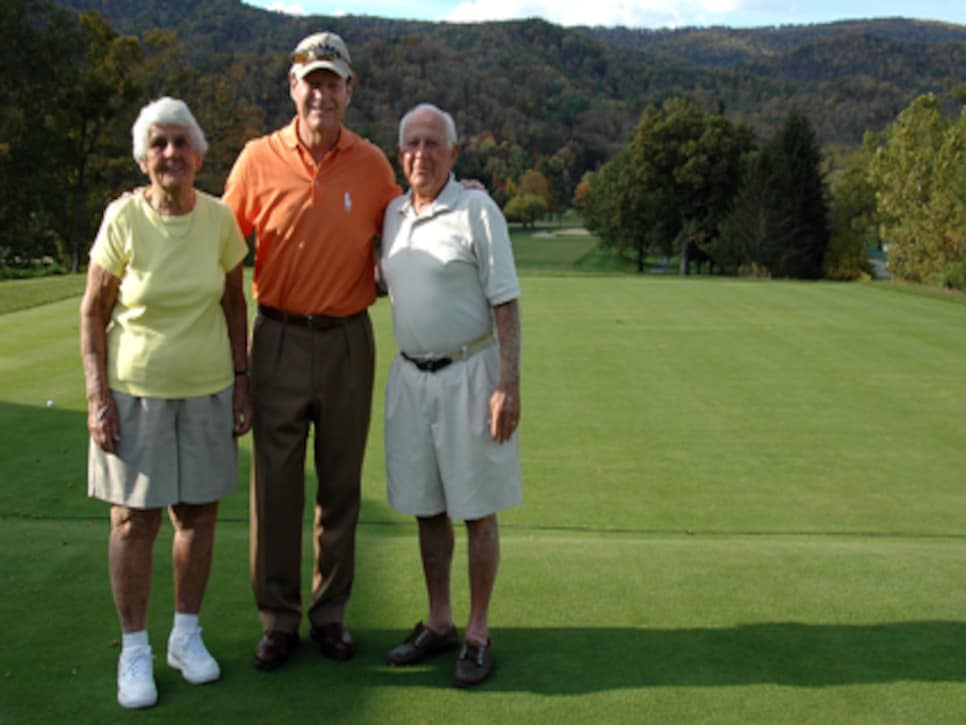 After I interviewed the Boskeys about why they love the Greenbrier (reporting for an upcoming travel story in Golf Digest), I asked them to give me their key to a long and successful marriage. Ginny just smiled and walked away; Ira told me, "That's a whole separate story." And then he walked away too.
And that must be the answer: When the kitchen of communication gets hot, know when to walk away.