The Loop
Turkish Airlines Open, with or without Tiger Woods, in jeopardy over security concerns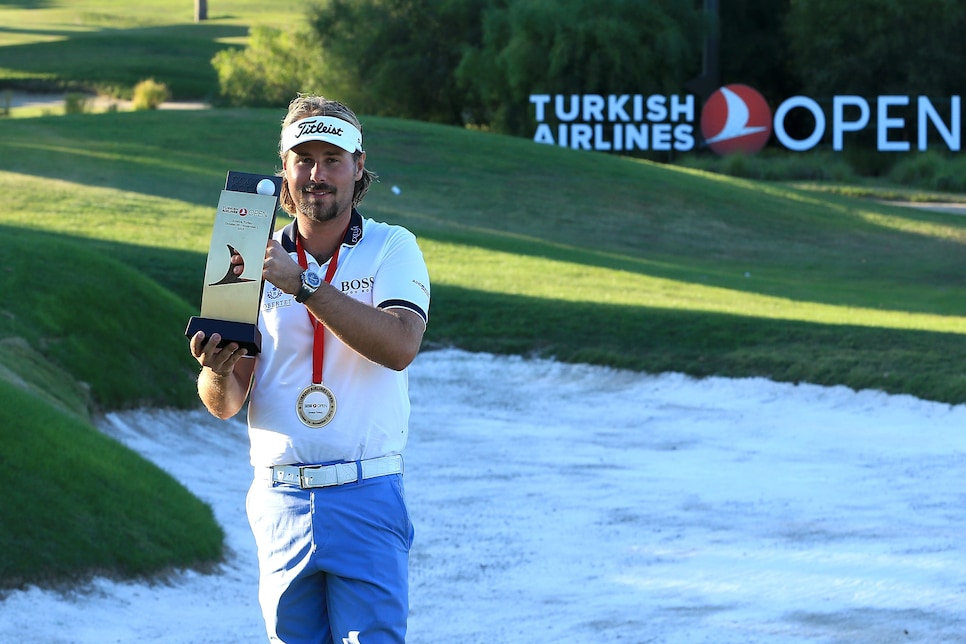 Stories of interest you might have missed…
Tiger Woods' comeback was supposed to begin with the Safeway Open and continue with the Turkish Airlines Open, though he withdrew from both. It's possible that the latter won't take place, with or without Tiger, AFP reports.
"The future of next month's Turkish Airlines Open golf tournament was called into question after rocket attacks in the tourist region of Antalya on Friday…
"Although the attacks took place some 90 kilometres from Belek, the venue for the European Tour golf tournament, they prompted officials to contact organisers and security consultants to see if they should still go ahead with the November 3-6 event.
"'As a matter of priority, we are currently investigating today's incident in the Antalya region with our security consultants and local authorities,' said a European Tour spokesperson on the sidelines of the ongoing British Masters event at The Grove course near Watford, north of London. 'We will update further as soon as possible.'"
The Turkish Airlines Open Women's Open, a Ladies European Tour event, was canceled in June over security concerns.
Compton 'puts to shame..cheats and charlatans'
"Compton's therapeutic use exemption forms must rival the normal 156-golfer starting sheet for length. The 36-year-old from Miami is on his third heart, having gone through his most recent transplant nine years ago. It must be doubted if there is a more inspirational figure in sport. Certainly, he has the mountains of messages and letters to prove what motivation he has given to others."
Watney, Tiger have similar back issues, but only one is at Safeway Open
Nick Watney — remember him, a five-time PGA Tour winner? — shares a few similarities with Tiger Woods, one of them, an attempt at a comeback, Bob Harig of ESPN writes.
"You know the background: golfer has a bad back, hasn't competed for months, wears the Nike swoosh and is hopeful of a successful comeback.
"Nick Watney laughs at the notion that he is another prominent golfer attempting to make a return to competition. 'Big-time is relative,' Watney said. 'Maybe my mom thinks that.'
"Watney, 35, has plenty in common with Tiger Woods as it relates to lower-back woes, though Watney is here at the Safeway Open to begin the 2016-17 PGA Tour season and Woods is not."