Features
Miracle at Turkey Creek: How a group of volunteers revived a course that had been dead for 10 years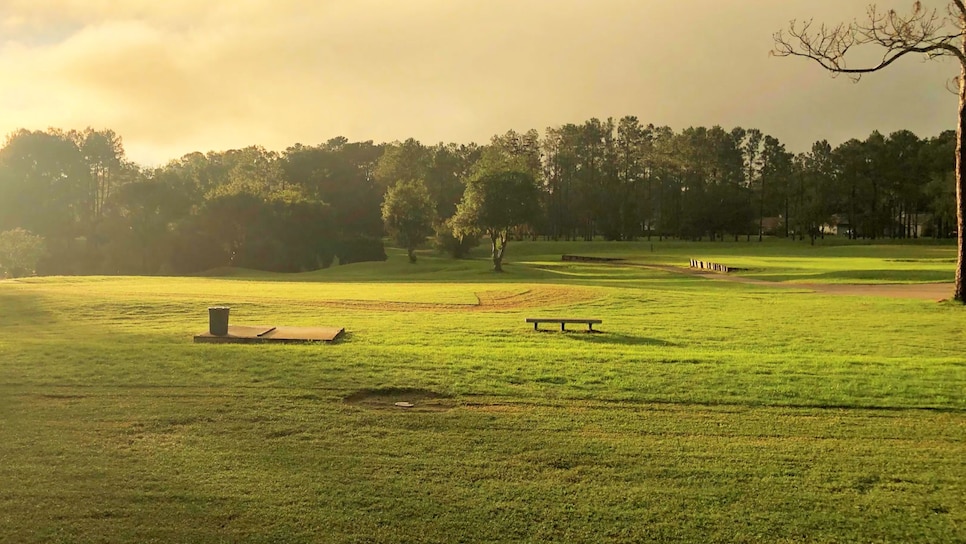 The property's wild grasses and unkempt landscaping were broken only by the cracked cement path that serpentined toward nowhere. The neighborhood viewed the pasture as a tombstone for the abandoned golf course that lay beneath, but there was no epitaph for Turkey Creek Golf Club, for what it was and what it had become was a matter of perspective. Some of its former players saw it as a playground dismantled by time and mismanagement. Others deemed it a wound from the Great Recession that refused to heal. To locals it was a broken promise, billed as an oasis in the community of Alachua, Fla., for those who wanted a little of the good life.
Forest Hope heard his town's sighs and felt its pain. He understood it all well, because entombed in the grounds was not just a golf course but part of his past. "My father built the course. He and my brother built the surrounding development," says Hope, 73. "They weren't the ones that let it get like this. That didn't ease the hurt. Made it worse, in a way."
Hope is a former Marine who is not short on temerity. Despite the challenge before him, one he understood with full clarity, he never wavered from his intended purpose: The longings and dreams, Alachua's pride and everything believed lost when Turkey Creek went under, would not stay buried.
Turkey Creek is a 1,100-acre golf development 20 minutes north of Gainesville, an area where suburbia bleeds into the wetlands and timber of San Felasco state park. It was first the vision of Norwood Hope, a Gainesville city council member who served in the Army Medical Corps in World War II and again in the Korean War. Hope tapped architect Ward Northrup to design a championship-caliber layout that was communally inviting. Conflicting as those ideologies can be in the wrong hands, Northrup delivered. Turkey Creek weighed in at 6,700 yards when it opened in 1978, and with water on six holes and bunkers hugging a good number of greens, accuracy could not be sacrificed. The greens were big and fast and true, and always in immaculate shape.
It was a test worthy of the attention of former University of Florida football coach (and avid golfer) Steve Spurrier, who was often found on Turkey Creek's fairways. So was ABA and NBA Hall of Famer Artis Gilmore. The course even boasted a touch of royalty. At Turkey Creek for a wedding, Arnold Palmer took a tour of the venue, and upon return recommended water from the front of the par-3 14th be channeled to the left of the green. The club obliged, the King's orders, after all.
In that same vein, even its most zealous members concede Turkey Creek was no TPC Sawgrass. No shame in that; few courses are of the bucket-list variety. The lifeblood of American golf is not in its aspirational sites but the venues that serve its populace day in, day out. By that judgement, Turkey Creek's heart was in the trim. It had a welcoming vibe in an era when the game was becoming more and more accessible to the country's middle class. At its height the community boasted more than 5,300 housing units, many filled with golf-rabid residents.
"I moved here in 1996 because of the golf course," says Sonia Hoover, a retired dean of Gainesville High School. "Loved playing. Absolutely pristine, unbelievable golf course. It was filled with people who just loved the game so much."
"It was a working community that got along," says Forest Hope. "Seemed like we were all on the same schedules, playing four, five times a week, spending the weekends at the clubhouse together. If you weren't a golf lover, Turkey Creek turned you into one."
However, the course's vibrant reputation dimmed when the Hope family sold the course in the mid-1990s to focus on housing development, with the course switching hands a few times after that. Somewhere along the line the new stewards of Turkey Creek could not afford basic upkeep, with conditions made worse by an antiquated irrigation system. By the late-2000s, tee boxes had turned to dirt, weeds overtook fairways, bunkers were washed out and the greens were anything but green.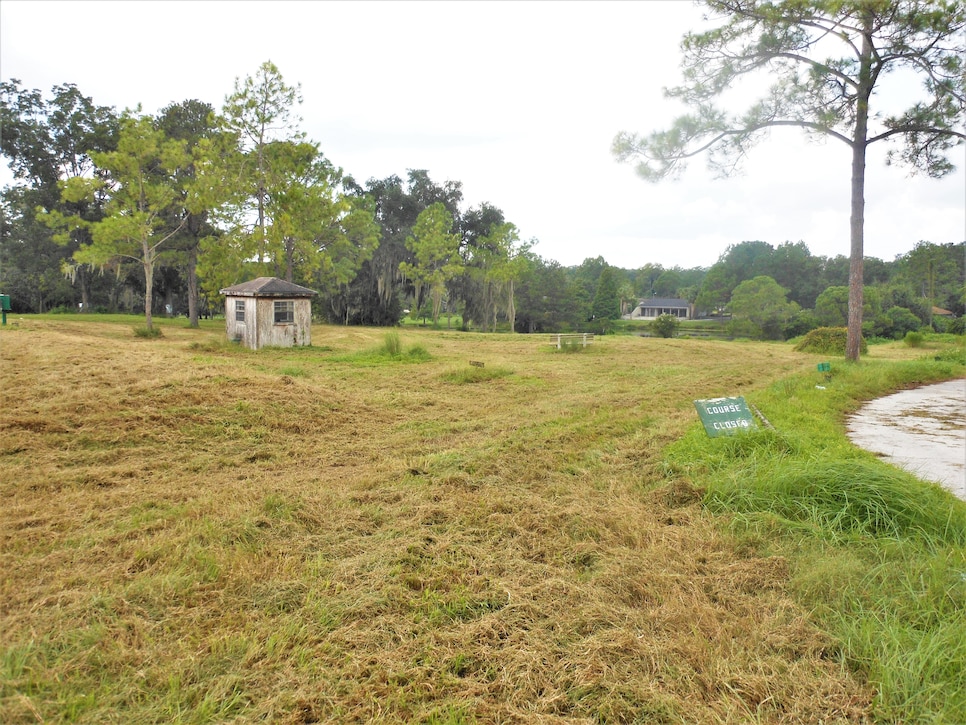 Turkey Creek fell into ruin after its 2011 close.
"I stopped playing golf because of it," Hope says. "Tried to travel to different courses, but it wasn't the same. Turkey Creek was my heritage. My game died with that course."
The deterioration coincided with the economic fallout of 2008, readily evident in the downsizing of the Turkey Creek community, which now had less than 1,200 families in the development. This ran parallel to a decline in participation across the entire sport. By 2010, club officials said less than 10 percent of Turkey Creek residents played at the course.
Greens fees were slashed, and the club briefly changed names—"Plantation Oaks"—to reverse its fate. But a $300,000 shortfall in its 2010 season sealed its destiny. The course closed in April 2011.
"We tried to form a group right after it shut down, but we couldn't get enough commitments," Hope says. "Remember, those were tough times. Northern Florida was hit hard [by the recession]. The owner just let it go."
Over the next several years, Turkey Creek transformed into a post-apocalyptic landscape. The edges of the state park overflowed onto the course, bringing with it a thick canopy and waist-high grass. Waterways were covered in green algae. The clubhouse and on-course infrastructure became dilapidated, and it was not uncommon for residents to look into their backyards and see feral animals where golfers once roamed. The property value of the neighborhood plummeted, as did morale. Neighbors soon became strangers, their collective tissue no more.
"Living on a golf course was a dream for a lot of residents," Hoover says. "Forget about house values. To look out your window and be reminded that it was gone rocked a lot of people."
City hall was hit with complaint after complaint about wild hogs, the smell of deserted restrooms and the general state of ruin their community had become. The Turkey Creek Master Owners Association had enough. In 2015, it purchased the property and its clubhouse for $1.35 million. The MOA had no intention of going into the golf business, however; this was strictly to turn the clubhouse into a community center (perhaps leasing it out for a restaurant) and to fend off the encroaching wasteland.
After the purchase, MOA members looking to at least partially remedy the blight began knocking down the brush themselves. In the process, a handful of individuals rediscovered what drew them to the community in the first place. The bones of the course were intact, the land still tenable. It seemed like a fantastical premise, yet more and more spoke up about having the same thought … was it really that outlandish to think the course could be rescued? An exploratory group formed to bring Turkey Creek back to life.
"Deep down, we knew it was a long shot," Hope says. "But I didn't doubt it was possible. You got to fight for what you believe you can do."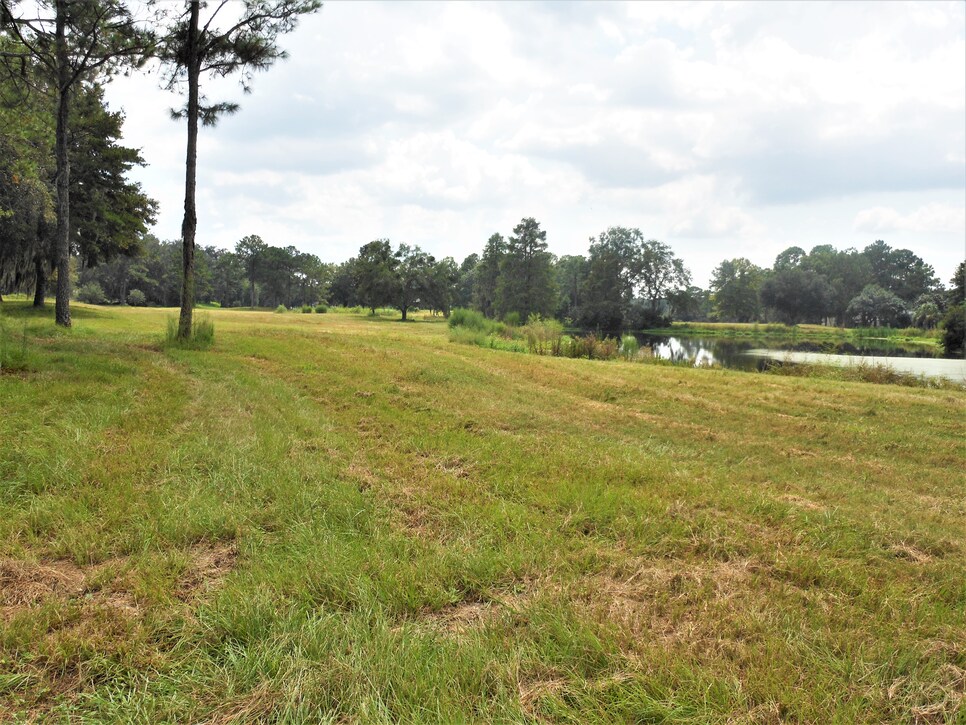 A team of volunteers was charged with getting the course back into shape.
The refrains were universal from golf management companies when approached with the idea by the Turkey Creek gang, at this time a group numbering a dozen, in 2017.
"You don't know what you're talking about."
If the companies weren't interested in the property when it went under in 2011, they certainly weren't going to enter into a lease agreement after a half a decade of neglect. It would take years of renovation, to say nothing of the cost that comes with such an undertaking. The several nibbles Turkey Creek received came with hard asks.
"It was the irrigation system. That was the sticking point," Hope says. "The estimate was $500,000 for a new system. If we could get that installed, maybe the conversations could progress. But we didn't have that money. And without a new system, no one wanted to come."
Turkey Creek's pitches never went far, and by the end of 2017 most of the initial group dropped out. But a passionate few remained, including Hope. And they had the damnedest idea: Why don't they just restore Turkey Creek themselves?
"You have to understand how bananas this was," says Ben Boukari, a real-estate broker and Turkey Creek resident. "No one was involved in golf management, no agronomists in the bunch. They were entering this blind with no blue print to follow."
What they did have were leaders and hard-working folks. People like David Kratzer, a retired U.S. Army master general and former University of Florida administrator, and Lorreta Shane, who made such an impact in her 37 years at Sante Fe (Fla.) High School that the campus named its athletic field in her honor. Aside from being a dean at the Gainesville high school, Hoover had been a longtime softball, basketball and volleyball coach. There was also Bill Garst, a pharmacist; Dan Rhine, a jack of all trades who specialized in irrigation and electrical components; and Rod Fitzpatrick, a retired U.S. Air Force colonel.
Together, a group of people that eventually grew to 25, led by Hope, formed an LLC in 2018 to lease the golf property from their own MOA. The plan was simple on paper, but bold in reach: They would revive Turkey Creek with a labor force solely composed of volunteers.
"We couldn't wait any longer," Hope says. "I said it was a long shot. Well, here was our shot."
Hope manned a lawn mower. Kratzer took down trees so the course could breathe. Shane and Hoover worked with Gainesville schools to see what resources could be donated. A farmer let them borrow some of his maintenance equipment. Fitzpatrick took his weedwacker around the paths. Ben Love bought a sand pro to personally restore the bunkers while another gave money for a driving range ball-dispensing machine.
Then there was the beast: the irrigation system. Despite the $500,000 estimates, Hope says the group figured out a way to do it for half the cost. Basically, by fixing it themselves. "I looked out one day and 10 to 12 people were digging holes," Boukari says. To raise money the group sold sprinkler heads, which residents memorialized with the names of loved ones ("One guy put his dog's name, I believe," Hope says.) Amazingly, the fixes took. The bane of Turkey Creek's existence was no more.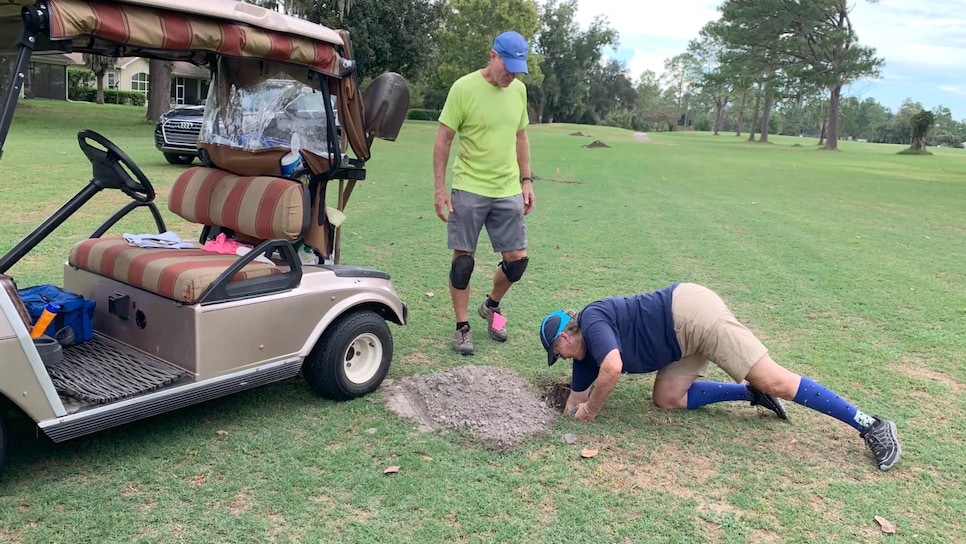 To get Turkey Creek open again, neighborhood residents helped replace the course's old irrigation system.
More residents got involved, be it pulling shrubs, giving money to the cause or merely supplying those on the course with cold drinks in the Florida humidity. People would pitch in at nights and spend their weekends getting the course in shape. There were a couple of retirees, but most of the community did this while also keeping day jobs.
"There are no deep pockets behind this. Just everyday folks who want to make a difference," Boukari says, who helped the course with its marketing efforts. "Some of the volunteers don't even play golf. The gratification of helping their neighbor is rewarding enough."
By the end of 2019, Turkey Creek reopened the practice facility. It proved to be a small revenue generator, jump-started by a long-drive charity contest, but it's true purpose was to give the antsy residents a hang-out spot, a locale they desperately lacked.
"It was like 'Field of Dreams.' We put a sign out. People started coming in and hitting on the range," Hoover says. "The place felt alive again." The facility also became home to Gator Junior Golf Association, which used the reborn range for lessons and clinics. Soon after the 10th, 17th and 18th holes were turned into a new three-hole routing, giving residents a taste of the miracle that was unfolding.
All this didn't come without setbacks. There were seeding issues, large areas of the turf not growing the way it was intended to. Some of the greens were worse off than believed, burdened with three different types of grass blends. Most of the infrastructure, like bridges, cart paths and restrooms, needed professional attention to get up to code. The MOA, as it is prone to do, would sometimes wrap projects in red tape. The COVID-19 pandemic brought its own constraints. Add it up and a number of promised open dates were missed.
"Let's be honest, a lack of knowledge hurt our efforts at times, especially when it came to maintenance," Boukari says. "We did the research, we had help, but we're learning these crafts on the fly that people spend years honing." Adds Hope: "We did the best we could do with the knowledge we had."
There was another issue too: If they could bring the golf course back, who would keep it alive? Turkey Creek's long-term health would ultimately require professional attention. Their endeavor was noble and inspiring. "A lot of people put all they had into this," Hoover says. The question was if that would be enough.
In late 2020, they received their answer. Or as Hoover says, an answer to a prayer.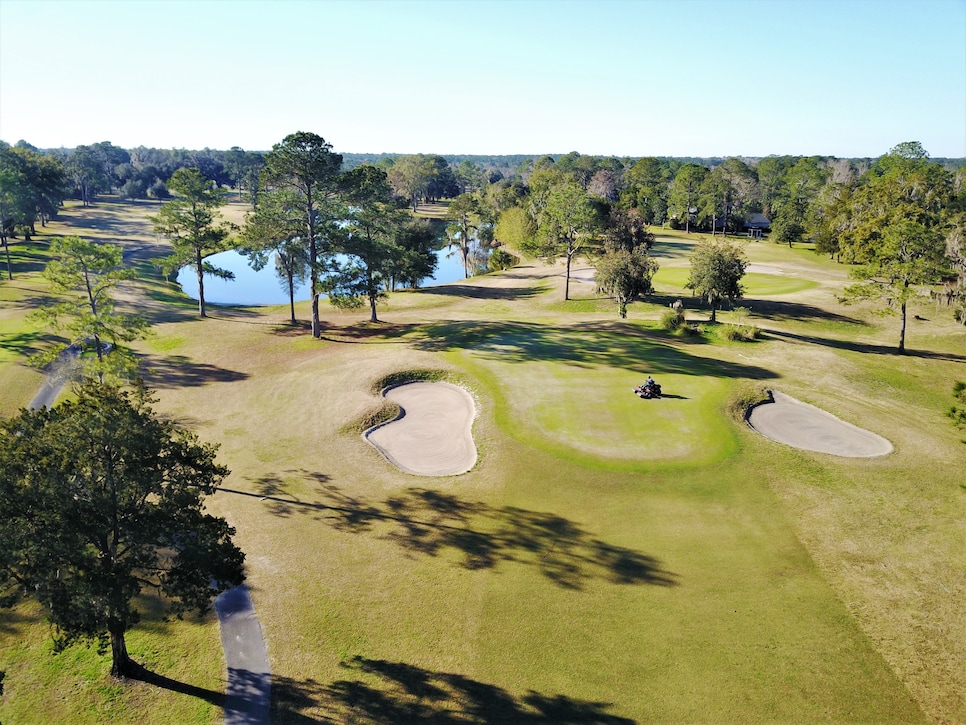 An aerial view of Turkey Creek Golf Club in 2021.
The residents were so close to the project, and burdened with its setbacks, they were unable to see what they had accomplished. Yet word of what the Turkey Creek crew had done spread, and management companies that initially laughed at their proposals returned to see a viable opportunity with a heck of a back story. "We knew at some point people would take notice, and now they have," Shane says.
Which is how Davey Golf, a division of a tree company, entered into a five-year contract in November 2020 to run and operate Turkey Creek. Hope and band of dreamers had accomplished their mission. The course was rescued, its future secured.
"Can you believe it?" Hope says. "It was a course the golf industry said couldn't be saved, only to be saved by people who didn't know a darn thing about the industry."
As part of the contract, Davey has provided all the necessary equipment to maintain the course and bring it up to code. It stocked the golf shop and brought with it a fleet of golf carts. Additionally, a restaurant has been leased out in the clubhouse, giving Turkey Creek golfers a proper 19th hole.
"We understand that Turkey Creek is more than a place to play golf. It's an extension of people's homes and a reflection of the community," said Zach Young, business manager of Davey Golf. "Davey is proud to bring its leadership to Turkey Creek, and we look forward to enhancing the conditions and service standards at the course through our expert landscape management practices and exceptional client experience."
Turkey Creek is hosting a grand reopening scramble on Saturday (Jan. 23), almost 10 years after its doors were closed. Technically, it's to commemorate what lies ahead, but it's also a moment to celebrate what was accomplished, and by who.
"The past few years taught me a golf club isn't a golf course," Hoover says. "This is a nice course. I can't wait to play it again. But it's the people, their spirit, that make this special."
Though Davey is now in control, that spirit will remain. The course will still use an army of volunteers to work the merchandise shop, collect green fees, wash golf carts and act as marshals. Nobody receiving a dime, just working to grow the game at Turkey Creek. Restoring what once was and giving a home to two local high school golf teams again.
As for Forest Hope, a question on whether he plans his own return to golf is lost in translation, his focus aimed elsewhere.
"It's beautiful," Hope says at the end of our conversation, unprompted. "To have it back to where it was, to have it better than it was, to see my dad's vision carried by people who have become family …"
Hope's voice trailed off. Or maybe he had nothing else to say. Witnessing a resurrection tends to leave one speechless.