The Loop
All you left-handed weirdos out there will be thrilled to see this wild Tua Tagovailoa stat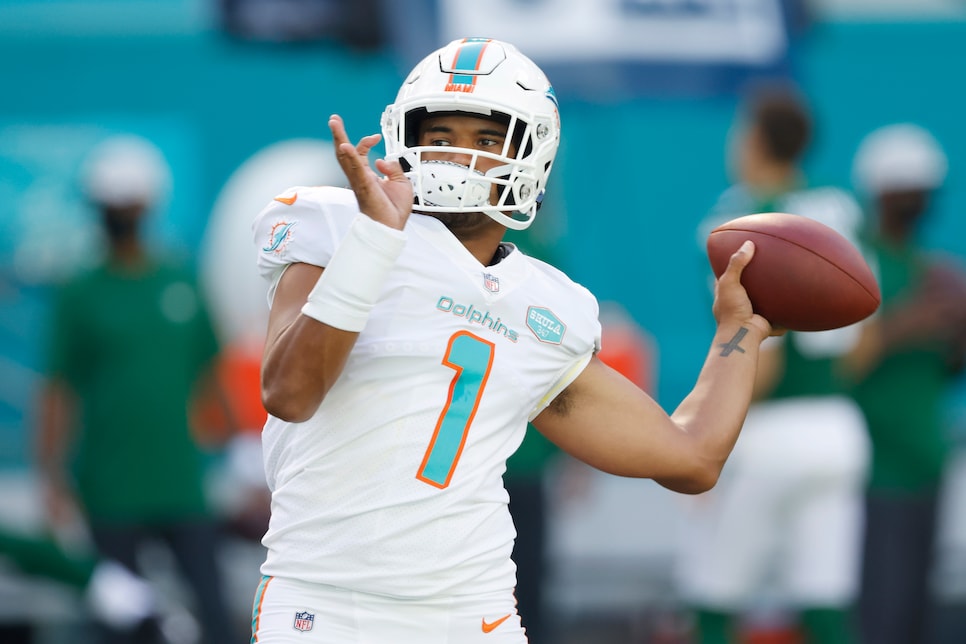 If you made it past the headline and also happen to be left-handed, I'd like to tell you how much I admire you. Left-handed people are some of the most creative and talented people on the planet. Michael Vick was a lefty. Steve Young was a lefty. Barry Bonds hit 762 home runs from the left side of the plate. Phil Mickelson's damn nickname is Lefty. Need I say more?
But the fact remains that the second you reveal you are a lefty, whether it be by signing a check or throwing a ball, everyone's first reaction is "woah, you're lefty?" I don't know why that is. People are just weird like that. It's just shocking to see, because there are so few of you out there.
Well, my lovable lefties, rejoice, another Lefty Legend in the making is getting the call in Miami. We are, of course, talkin' 'bout Dolphins first-round draft pick Tua Tagovailoa, who was named the starter over Ryan Fitzpatrick on Tuesday. This is massive news for multiple reasons, but none more important than this one:
Wait, what? I damn near spit out my water when I read that. How is that possible? In a league where names like David Blough, Devlin Hodges and Jeff Driskel have all started games in the past year, not a single lefty got the call to man the troops under center? It gets crazier. When Tua entered the game Sunday and threw his first pass, he was also the first left-handed quarterback to throw a damn pass since Moore. Not a single lefty even got in the game and threw one since then. That is pure insanity.
We probably should have known this before today, especially considering Tagovailoa was the first left-handed quarterback drafted since 2010. The last? Yep, Tim Tebow. What a world.
These left-handed stats do omit non-QBs who throw a pass, obviously. We should give Jarvis Landry a shoutout:
The way Baker Mayfield played Sunday, maybe Landry deserves a shot. We could have multiple lefties at QB by season's end. You never know.
Sorry, can we give Tyler Palko a shoutout too? I'd like to give Tyler Palko a shoutout:
Tyler Palko hail mary highlight. You're welcome for making your day that much better.