Approach Shots
Try This Swing Thought For Smooth Fairway Woods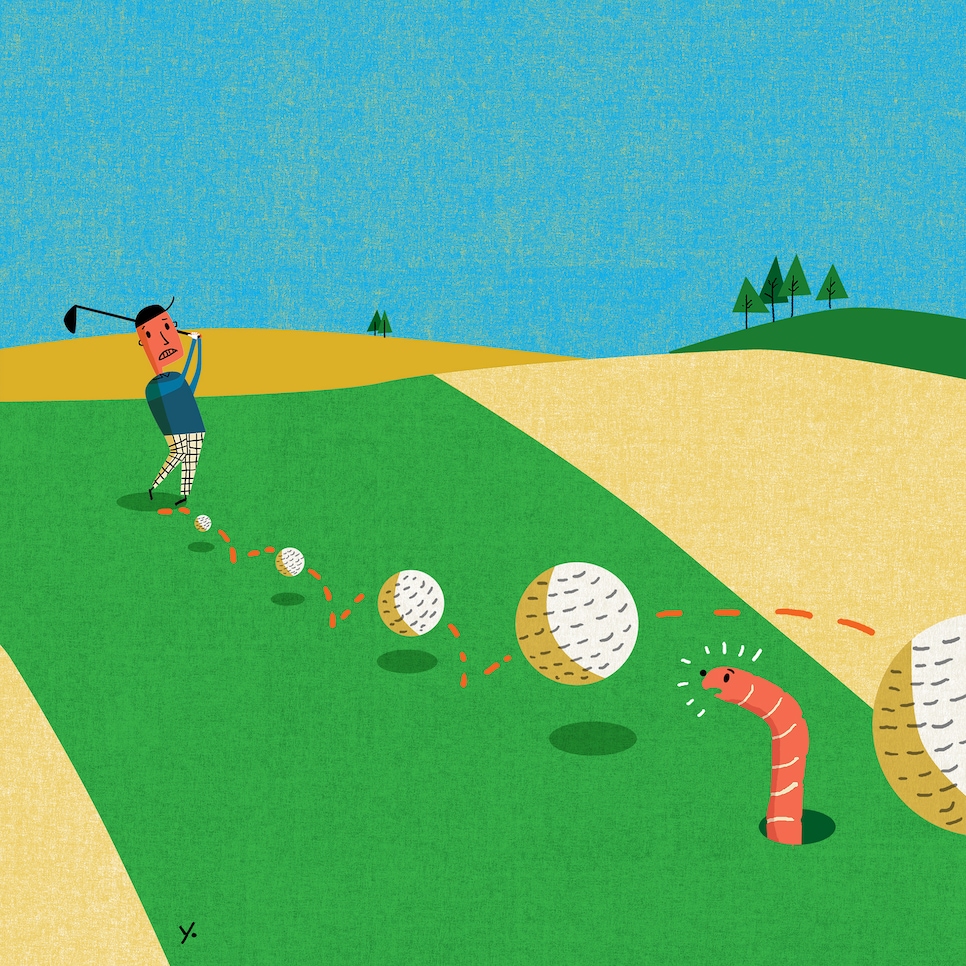 Illustration by James Yang
If you're topping your fairway woods or can't hit them above the tree line, chances are you're not staying in your address posture when you swing the club. If it makes you feel a little better, it's a common fault—one that I'm going to help you correct.
Before I give you a simple swing thought to get those shots soaring, let's talk a little about why you might be struggling to hit a 3-wood off the deck. For most amateurs, it starts with the wrong mind-set.
This is a stressful situation, because it's not a shot you practice a lot or face more than a handful of times each round. You're not used to pulling it off, and that lack of positive experience can produce anxiety that results in a bad swing. Another reason you struggle with these shots? You're trying too hard to rip one high and far down the fairway. Getting home in two on a par 5, or reaching the green on a long par 4, comes from making solid, center-face contact with the ball­—not from swinging full out or trying to add loft to the shot with some body English. So swing your fairway woods without tension, and that includes pace. Don't rush down from the top of the backswing, and don't straighten up in the through-swing thinking this will get the ball up. On the contrary, it usually leads to that worm-burner you're used to hitting.
Posture is the primary culprit for line drives and topped shots. If you think of the club moving along an arc determined by your posture at address, the moment you straighten up, you change the arc. Good luck hitting it in the center of the face when you do that. Things happen too fast to make the necessary adjustments.
So if you're in need of one swing thought to help flush your next fairway wood, think maintain my address posture through impact. Feel like the ball simply gets in the way of your swing. You're not hitting at the ball, you're swinging through the ball.
This thought will improve your mechanics, and clear some of the clutter out of your mind that led to that nervous, clunky, rigid swing. You'll hit the shot like you're swinging a wedge.
Rick Smith, a Golf Digest Teaching Professional, recently opened a new academy, the Rick Smith Golf Performance Center at Trump National Doral in Miami.