The Loop
Ron Whitten on working, and not working, with The Donald...
The word on the wire is that Donald Trump is purchasing the famed Doral Resort in Miami and has tabbed Gil Hanse with the task of remodeling its lynchpin Blue Monster Course, originally designed by Dick Wilson in 1962.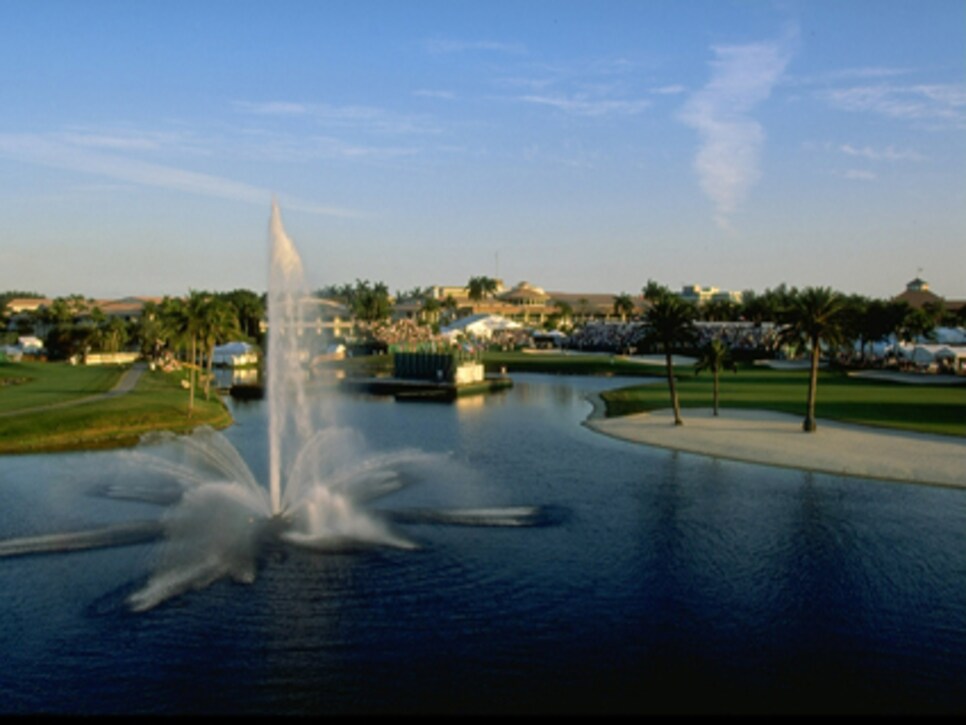 Trump Scotland was designed by Martin Hawtree, a third generation United Kingdom architect with a solid reputation of his own. I wonder if Trump gave any thought to giving Hawtree the Doral job? Hanse is certainly one of the hottest architects on the planet, to be sure, but Hawtree is no slouch. In fact, both Hawtree and Hanse are finalists in the sweepstakes to design the 2016 Rio Olympics golf course.
Or maybe Trump did offer Hawtree the job and Hawtree turned it down.
I'm sure many who would point out that American Hanse will feel much more comfortable working in Florida than would the Brit Hawtree, whose experience in North America is limited to North Carolina and Ontario. But if that's the determining factor, it brings to mind yet another golf architect, Tommy Fazio, who lives in Florida, has worked extensively in Florida and, at one time, was Trump's golden boy of golf design.
Tommy (who prefers to go by Tom these days), is the son of golf architect Jim Fazio and nephew of architect Tom Fazio. Tommy built Trump National Briarcliff Manor in New York to the design of his father and constructed the original 18 at Trump National Bedminster in New Jersey to the design of his uncle. Then Tommy designed and built a second 18 at Bedminster, now called the New Course, which in my mind is better than the original. Trump thinks both are worthy of hosting a U.S. Open.
I still remember how excited Tommy was when Trump offered him the job of designing and building a world-class course in Scotland, how pumped he was when he described his preliminary tours of the mammoth dunes, and how deflated he was when Trump pulled the rug out from under him by publicly announcing that he'd hired Martin Hawtree to design his Scottish empire. Hawtree, Trump later explained, was better equipped to deal successfully with the massive permitting requirements and environmental regulations of Scotland.
I have no idea if Trump gave any thought to awarding the Doral job to Tommy Fazio. I'm not saying Tommy would have done a better job than Gil on a Florida project. I am saying that Doral would have been a nice consolation prize after the emotional roller coaster he went through with the Scotland debacle.
Or maybe Trump offered Tommy the job and Tommy turned it down.
Anyway, congratulations, Gil Hanse, on the Doral redo. Just don't expect a long-term relationship with The Donald.