The Loop
Trump has more than tweaks in mind for Blue Monster
MIAMI - Kids say the darndest things. So does Donald Trump. God love him.
It was Sunday night on the 18th green of the revamped Blue Course at Trump National Doral, and the owner was holding court with a handful of local TV stations. The trophy had been awarded to Patrick Reed, the winner of the WGC-Cadillac Championship, and Trump had joined Reed for an obligatory photograph before taking a few questions for television.
A deadline beckoned, but, well, we just had to listen to this. And we're glad we did, because we found out what's next for the Blue Monster, renovated by talented architect Gil Hanse. Apparently, Hanse didn't make the famed, fearsome course Monstery enough for Trump, even though a field that included 49 of the top 50 in the world combined for a 73.852 stroke average over 72 holes.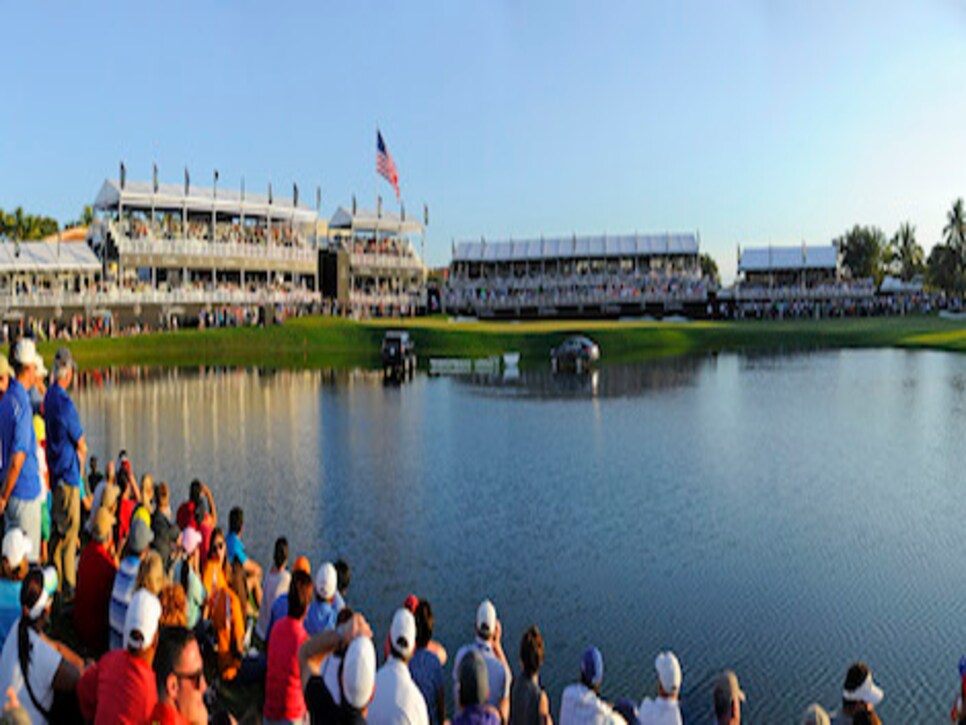 Apologies, but bear with us a moment while we "bury the lead," as we say in journalism circles. We want to let Trump have his say here until we get to the juicy little nugget of this story.
"All of the players are saying masterpiece, even some of them that got absolutely killed," Trump said. "We're really honored. They're great guys; I know a lot of them. They're calling it a work of art. One of the magazines in Europe is already calling it one of the top-10 golf courses in the world. We're happy about that."
"Hey, look, we had that horrible wind on Friday. Some of the guys from England, Scotland were saying it was the worst wind they ever played in," Trump said, smiling. "It's not too hard. Gary Player was here and did the ribbon cutting for his lodge that we named in his honor, and he told me, 'Don't let anyone do anything. This is a world championship event. It should be a world-class test.' You know, they set it up very fairly and it's been a great test. Even without the wind the last two days they were having a really hard time. It was hard but fair."
Of course, players have suggested a few tweaks might be in order. Right?
"I think you're going to see a lake on the 17th hole," Trump said. "We're going to do a little tweaking here and there, but not a lot. ..."
Um, water on the 17th hole? That's not a little tweaking.
Tell us more about this lake.
"It will be just to the right of the green," Trump said. "It's going to be just spectacular. It's already a very good hole, but it's going to be even more exciting."
A bluer Blue Monster? Well, why not? Seventy percent of the earth is covered in water.
As we exited the green and walked through the tunnel under the empty grandstands, we saw the personable Hanse heading in our direction. We stopped him to ask about the plans for the new water hazard right of the 17th green. He responded by raising his eyebrows, as if this were the first time he'd heard of it. But he said nothing. He just smiled, shook his head and walked on.
What could he say? The boss had spoken.