News
Troon Tales: Nine Points To Ponder At The Open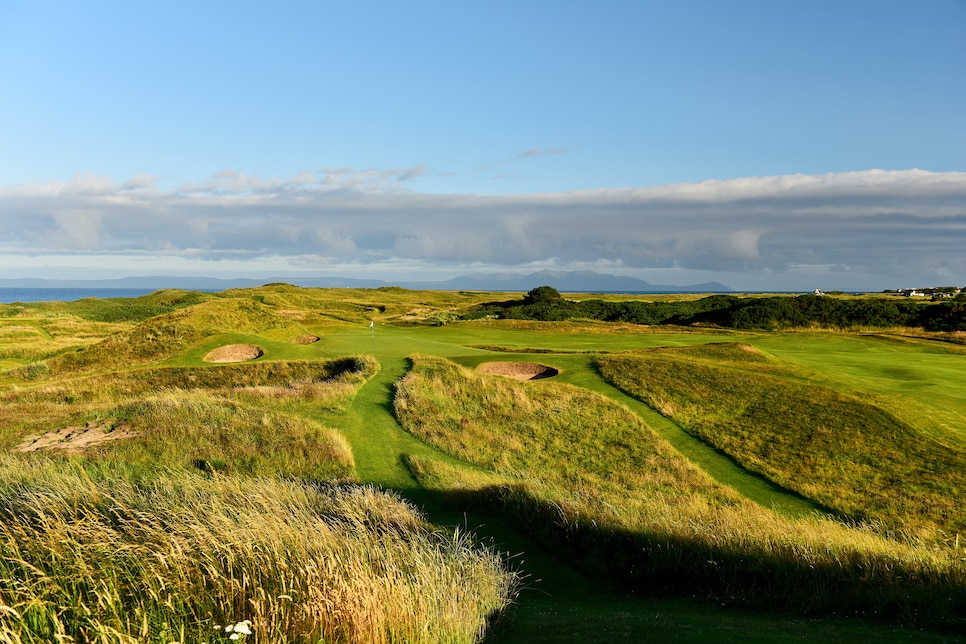 David Cannon/Getty Images
It's the Open, that annual celebration of all the old-country traditions of golf. The week is slightly sepia-toned, hickory-shafted, whiskey-infused. There's a rugged old links course, ruddy-faced spectators, endless conversations about bring-sunblock-and-galoshes weather. The ghost of Old Tom Morris haunts the proceedings—and possibly Mary, Queen of Scots, too. Oh, and there's a golf tournament going on in a packed summer schedule: the Open July 14-17, the PGA Championship July 28-31 at Baltusrol and the Summer Olympics in Rio (men Aug. 1-14 and women Aug. 17-20).
1) Troon is a seaside town 35 miles southwest of Glasgow, on a rugged curve of coastline that overlooks the Firth of Clyde and the Isle of Arran. It's a stretch of linksland that is awash with golf treasures. There are the celebrated jewels like Royal Troon and its conjoined twin, Prestwick, site of 24 Opens, including the first dozen, starting in 1860, and, to the south, Turnberry. And there are favorites old (Western Gailes) and new (Dundonald Links). Troon also has a sister course, the Portland, where Colin Montgomerie started playing as a child, and three public courses (Fullarton, Lochgreen and Darley). Darley might be the toughest game in town.
2) A few rough holes were played to the south of town as early as 1870; in 1878, one enthusiast, a local doctor, invited "a number of gentlemen belonging to Troon and neighbourhood" to the Portland Arms Hotel to formally convene a golf club.
Much of the course today was fashioned by Willie Fernie, who won the Open in 1883 and four years later became Troon's club pro, a position he would hold for 37 years.
It's a traditional out-and-back layout with the terrain getting wilder and more challenging the farther you are from the warming lights of the clubhouse. The greens, in keeping with the rest of the course, are relatively flat, honest and transparent. It's not an especially bonnie course. I place Troon ninth in a list of all 14 Open venues past and present, behind St. Andrews, Turnberry, Muirfield, Royal St. George's, Royal Lytham & St. Annes, Royal Portrush, Royal Cinque Ports and Carnoustie and ahead of Royal Birkdale, Royal Liverpool, Prestwick, Musselburgh and Prince's. (See David Owen's rankings, "Ranking the Rota" )
As with all the Open venues, the biggest hazard is an invisible one: The wind can gather fury out at sea and howl across the barren links, the usual southwesterly cutting viciously sideways across most of the holes. Legend has it that at the amateur Home Internationals matches in 1952, fish were seen squirming and gasping on the fourth green.
3) The most intriguing hole on the course is the tiny Postage Stamp, the par-3 eighth, created by Willie Fernie in 1909. Maxing out at 123 yards, it is the shortest hole on the Open rota—just a drop-kick from one dune to a kidney-bean-shape green that sits atop another, protected by five deep bunkers, mounds and winds that blow every which way. The green is just 10 paces across; to find it requires a firm hand, a clear mind and a true heart. The club motto, Tam Arte Quam Marte, applies here more than anywhere on the course: "As much by skill as by strength."
In the 1950 Open, German amateur Herman Tissies went back and forth across the green, from bunker to bunker, with lots of flubs in between, eventually three-putting for a 15. Equally absurd was 71-year-old Gene Sarazen in 1973, playing his last Open: He made an ace.
This year a "wire camera" will run the length of the hole, offering an aerial perspective, and there will be cameras in each of the devilish pot bunkers.
"I have been desperate to put a wire camera on the course for years," says Rhodri Price, the R&A's director of championship operations, "but it is very difficult without it getting in the way of play. Due to the short distance of the Postage Stamp, there was scope to get a wire camera in there on this iconic part of the golf course."
4) On the Saturday before the Open, another important battle will be waged over the historic Troon links: the R&A's inaugural nine-hole championship for amateurs, a handicap event for 30 men, women, boys and girls who win a place at qualifying events throughout Great Britain and Ireland. In 2017, the event will be expanded.
The initiative is intended to promote the idea that a round of golf doesn't have to take all day, and less can be more. According to an R&A survey last year, 60 percent of golfers would enjoy the game more if it took less time. In this time-crunched day and age, 18 holes— an arbitrary number based on the length of the spit upon which sits golf's original blueprint, the Old Course at St. Andrews—can be too many.
5) Not all the traditions are good ones. Royal Troon is an archetypal old-boys' club. Women members? Not allowed.
Troon does share its facilities with the neighboring Ladies Golf Club, and a joint committee from both clubs will be in charge of this year's Open. Nevertheless, Troon and 2013 venue Muirfield are the only male-only clubs left on the Open rota.
"Gender equality is one of the things that really, really matters to me," says Nicola Sturgeon, First Minister of Scotland and the leader of the Scottish National Party—the first woman to hold either position. "I don't think in this day and age it's acceptable for there to be anywhere in Scotland that is off-limits to women, and I hope Royal Troon reflects on that."
The Open is run by the Royal and Ancient. It wants to project a wholesome, inclusive image of golf and grow the game worldwide. Yet it holds its premier tournament at a highly exclusive bastion like Troon, which in 1978, its centenary year, was anointed by Queen Elizabeth II with the royal "like."
Wouldn't it be better if instead of royal and ancient, golf was democratic and modern? And welcoming to all?
6) This is the debut open of new R&A chief executive Martin Slumbers, 56, who took over from Peter Dawson last September. Slumbers' name belongs in another era, in a P.G. Wodehouse story perhaps, back in the days when the British golf club secretary was a rumpled, slightly bumbling gentleman amateur. But Slumbers plays off a 2-handicap, and he's an investment banker, most recently head of global business services at Deutsche Bank. He is unlikely to be caught asleep at golf's big wheel.
7) Twenty-five miles down the road lies four-time Open venue Turnberry, which at the time of writing was about to reopen after a makeover of almost $300 million orchestrated by the resort's owner, Donald Trump. Architect Martin Ebert has transformed holes 9 through 11: The ninth hole is a thrilling new par 3 across the bay to a green beside the iconic lighthouse, which now contains $5,000-per-night suites.
Trump and the R&A make for strange bedfellows. The R&A has made no official statement about Trump's generally offensive remarks about Mexicans and Muslims but confirmed that the earliest the Open could return to Turnberry is 2022.
8) In a practice round for the 1989 Open, Arnold Palmer, victor at Troon in 1962, was approached by a photographer as he played the 15th hole and was asked if he would pose next to the plaque that commemorated an audacious stroke of genius Palmer had made in winning the Open all those years earlier. Arnie remembered the shot: the perilous lie in deep rough, the decision not to play safe, the flash of steel, the huge clumps of grass flying through the air—and the ball scorching a path toward the green.
Palmer and the photographer thrashed around in the gorse, looking for the plaque. "Hey," Palmer said to his caddie, Tip Anderson, "where's that plaque?"
"About 200 miles away," Anderson said.
Palmer and the photographer had the wrong course (the scintillating shot was at Royal Birkdale) and the wrong year (it was Palmer's first Open win, in 1961, not his successful defense a year later).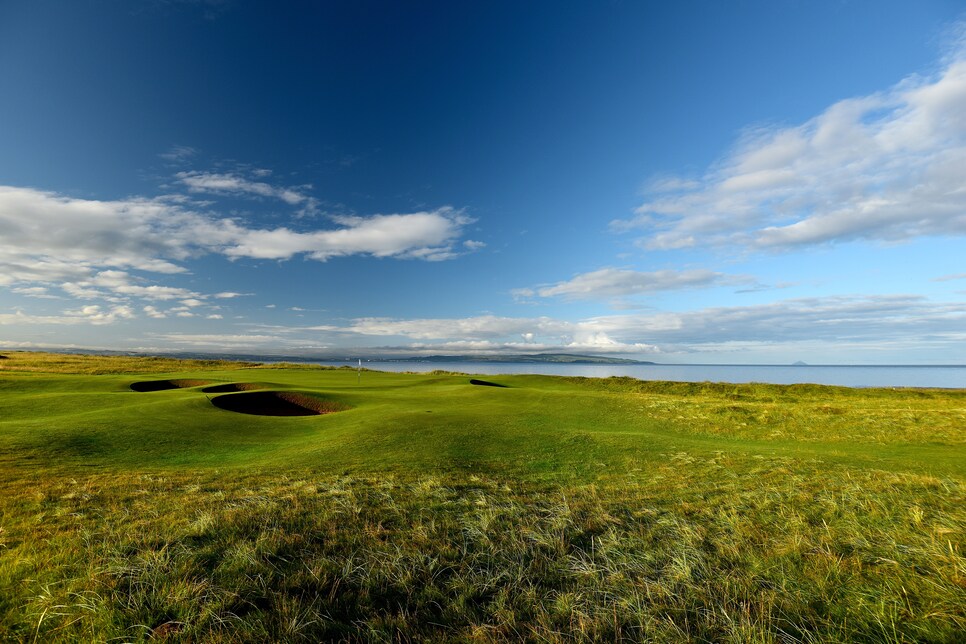 9) Troon has a reputation of surprise, B-list winners. Eight previous Opens have been played here, and for five of the winners, the Troon triumph is their sole major championship. This includes the last three: 2004, when Todd Hamilton survived a week of scrambling, self-described "ugly golf" and a playoff with Ernie Els; 1997, when Justin Leonard closed with a 65; and 1989, when Greg Norman imploded in the playoff to hand the title to Mark Calcavecchia. Troon will be hoping for an A-list champion this year, more of the caliber of Troon winners Palmer and Tom Watson (1982).
Early A-list betting odds: Rory McIlroy, 13-2; Jordan Spieth, 15-2; Jason Day, 10-1; Dustin Johnson, 18-1; Adam Scott, 20-1; Rickie Fowler, 20-1.
B-lister to watch: Lee Westwood, 60-1. He's got five Open top-10s— including a fourth-place finish at Troon in 2004, when his score improved each day. And he was runner-up at this year's Masters. That was his 18th top-10 in a major without a victory. He's 43, emerging from the end of a 16-year marriage, and his time is now.