The Loop
Triton named winner of Wilson's "Driver vs. Driver" Golf Channel reality show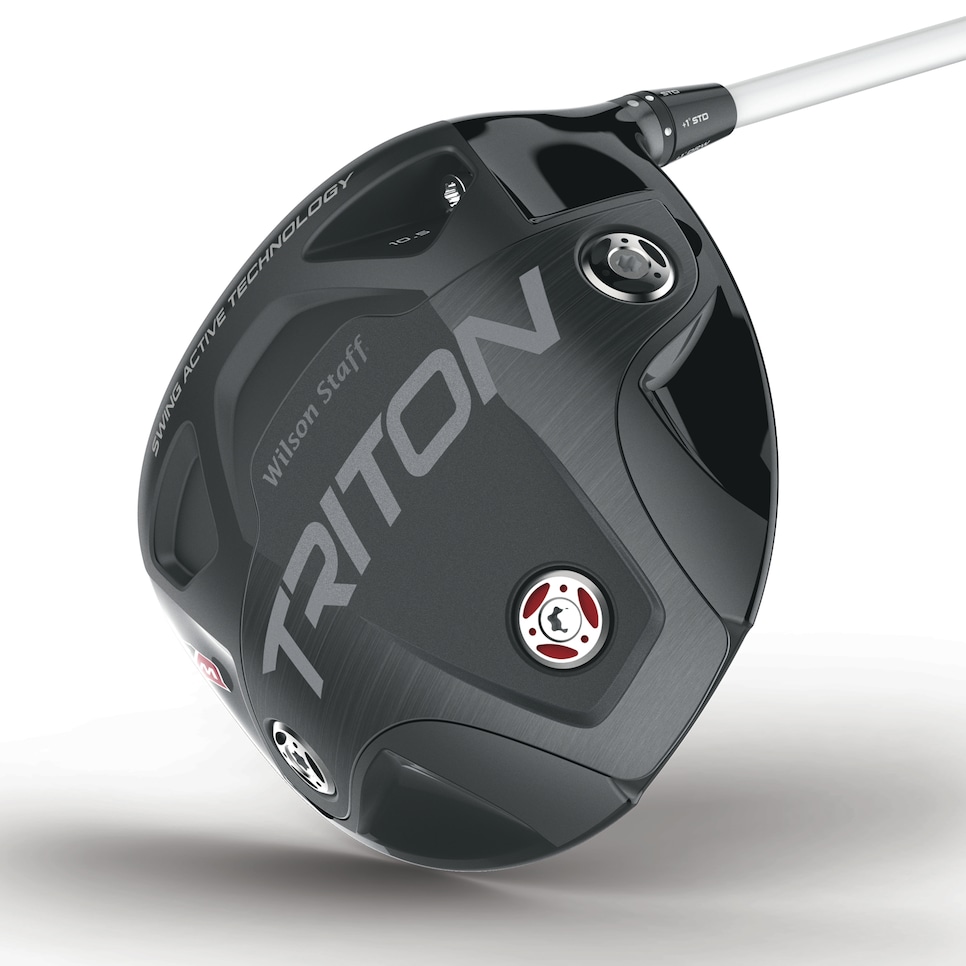 When Eric Sillies' homemade driver design the Triton was declared the winner Tuesday night on the final episode of the Driver vs. Driver reality series on Golf Channel, the industrial designer from Cincinnati walked off with a $500,000 prize.
Driver vs. Driver, the made-for-TV amateur driver design contest, aired weekly on Golf Channel over the last two months leading up to Tuesday night's big reveal. Eleven finalists were narrowed down to the final twosome of Sillies and Gavin Wallin through judging by a panel led by Wilson Golf's president Tim Clarke, former USGA technical head Frank Thomas, and former NFL linebacker and everyman golfer Brian Urlacher.
While both Sillies and Wallin and their designs have navigated through a myriad of refinements from their original presentations in Episode 1, what we were left with were two pretty sleek-looking, tech-laden, muscle car drivers. Sillies' Triton has two detachable sole plates and three adjustable weight ports that let it change from a lightweight driver to a pro-weight beast, each with an enhanced aerodynamic profile and directional ball-flight optimization. It also adds a dramatic white alignment stripe on the crown.
Wallin's Pivot used a rotating sole plate that hid six weight ports designed to alter ball flight left or right and high or low, change spin and boost forgiveness.
Wallin's driver seemed to have the edge coming into tonight's pre-taped finale after getting strong thumbs-ups from tour players, as well as several of his fellow finalists. But Sillies' entry seemed to benefit most from the refinements offered by Wilson's design team.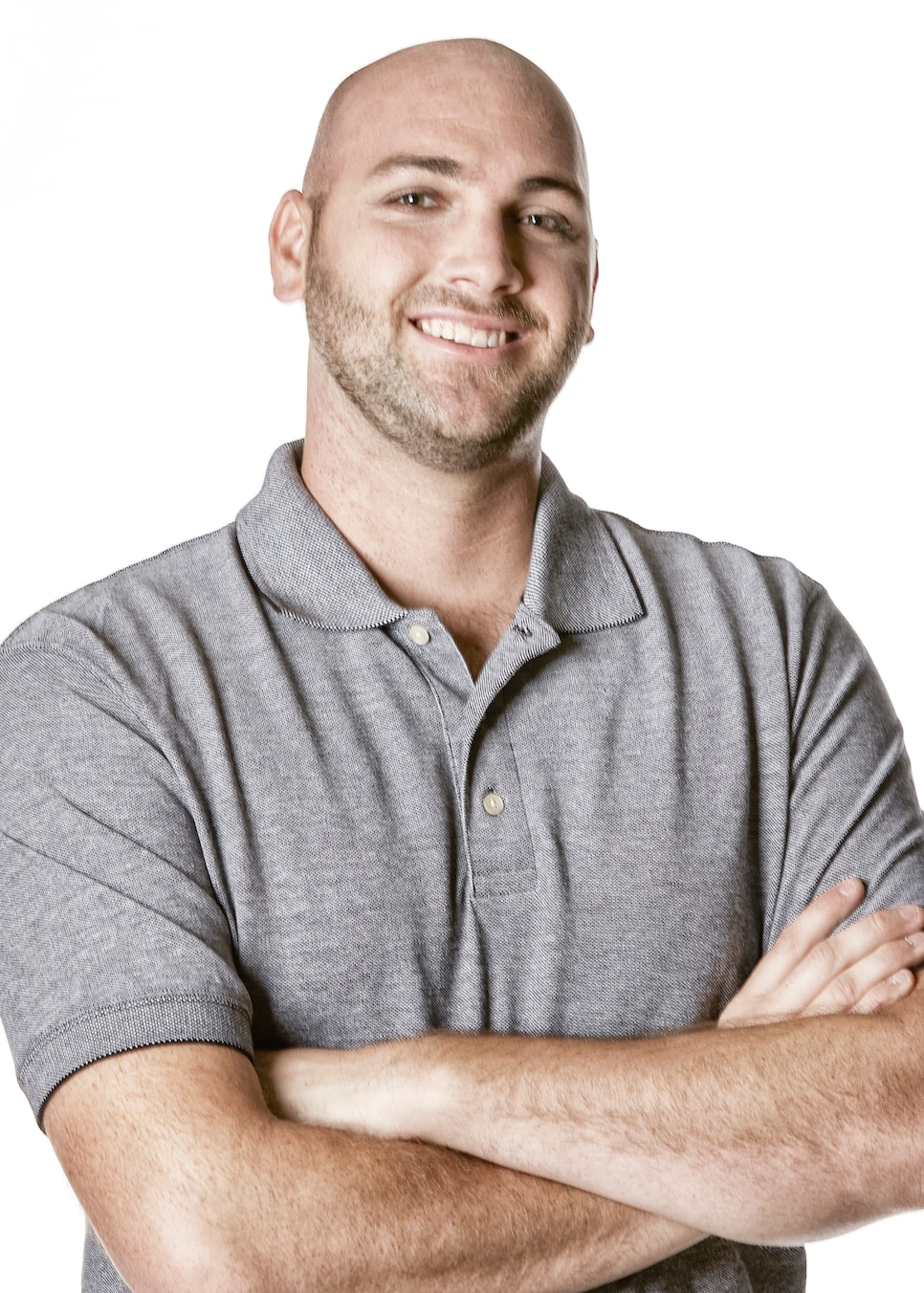 Originally dubbed the Manta for its manta ray-like sole plate feature, Sillies originally focused his design on improving squareness of contact, highlighted by the alignment feature on the crown. He ended up with a driver that featured an adjustable center of gravity, adjustable moment of inertia and adjustable head weight.
"It was a new, fun experience to work with people and concepts from outside the golf industry, but there were numerous challenges as well. I am extremely proud of the work done by the Wilson LABS team and maybe more importantly, the final quality and performance of the Triton driver. This is truly a world class product," said Michael Vrska, Wilson Golf's global director of innovation.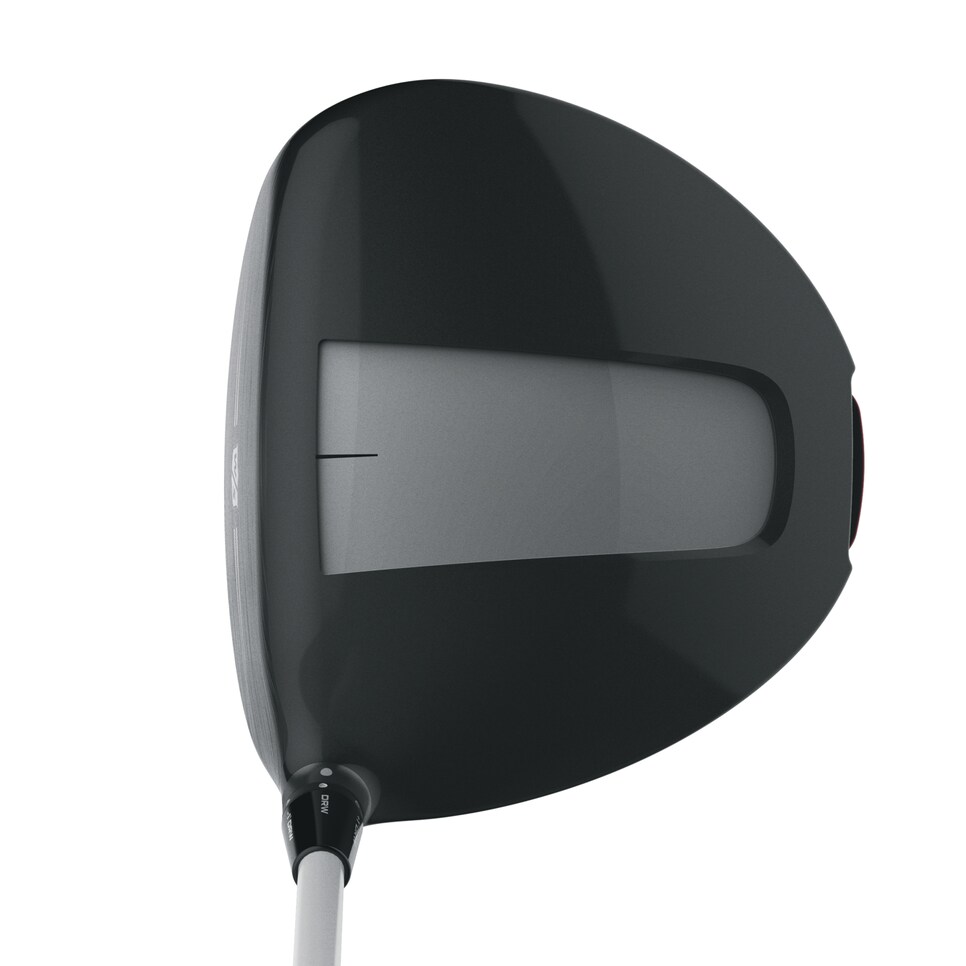 The Triton features five movable weights (two 2-gram, two 6-gram and one 18-gram) that can be arranged in three ports for 18 possible configurations. The two interchangeable sole plates include a 9-gram carbon fiber version designed for lower launch and less spin and a 22-gram titanium version designed for mid- to high launch. The driver will retail for $450.
But honestly, either or (even better) both drivers could have gone forward as products for Wilson to promote. As it is, the Triton goes on sale this week at a thousand retail stores nationwide, as big a commitment for a Wilson club probably since the days of the Fat Shaft nearly two decades ago, even bigger considering the price. There's even a consumer contest for a five-day stay at Florida's Reunion Resort just for trying out the club, the kind of incentive you don't even get for test-driving a new car.
Of course, thanks to the show, the interest in the driver seems as much an interest in Wilson as in the specifics of the Triton. After all, the meat of the seven episodes were largely about the expertise of the team of engineers at Wilson Labs. What the show mostly revealed is that while a good idea for a golf club isn't restricted to the R&D departments of golf manufacturers, it's merely a start. Its execution to a finished product requires technological horsepower in ways that go beyond movable weights and distinctive alignment stripes.
A bigger question than whether Wallin or Sillies won the $500,000 is will the whole project be a win for Wilson? Clarke says the enthusiasm around his brand is at a level unmatched in his 20 years with the company. He thinks the successes in recent years with products like the ultra-low compression Duo ball franchise, ultra-lightweight drivers like the D200 and new flexible-faced irons like the C200 have made the company profitable, freeing it up to do something a little more aggressive. Perhaps because it has to.
"We know we're not going to out-Callaway Callaway or out-TaylorMade TaylorMade," he said, admitting that there were some tense moments in the early days of the project where he thought about pulling the plug. "When you're a challenger, you have to think differently. I thought this was a real engaging way to use this idea of crowd-sourcing. Golf sometimes has been slow to adapt to new ideas, so anytime you're in the position of being a challenger, you have to be willing to break the mold."
Randy Peitsch, senior vice president of operations for PGA Tour Superstore, believes that while "Wilson took a big swing," the non-traditional strategy for engaging golfers makes sense. He cited Callaway's own media production company, its Callaway Live weekly webcast and heavy presence in social media as a key element of its success over the last few years, and he believes Wilson is making the right kind of step outside its and its traditional customers' comfort zone.
"I think the show maybe gets them a different audience," he said. "A consumer might not have previously considered Wilson, and now I could see a situation where golfers are trying this club even if they're not necessarily in the market."
While the show has provided consumers with an education on the intricate and frustrating permutations of designing and manufacturing a driver today (and perhaps an appreciation for why new drivers don't cost $249 anymore), if anything, Driver vs. Driver has amounted to a seven-week infomercial for Wilson. That includes the cost, which is significantly more than what the company spends sponsoring European Tour coverage on Golf Channel.
Whether Wilson or any other company might pursue a similar avenue isn't clear. The Golf Channel hasn't said whether there might be a second season or even a new series ("Putter vs. Putter," anyone?). But like Clarke says, "We're always interested in duplicating successful models."
Not many golf companies outside the big four of Callaway, Ping, TaylorMade and Titleist could contemplate the investment of Driver vs. Driver. But the singular focus Wilson received on Golf Channel over the last two months certainly has to look appealing to companies looking to garner some attention in a market where the have's leave little more than scraps for the have-not's.
Whether the golf consumer has been enticed by the oft-replayed and frequently hyped reality show remains to be seen at retail over the next several weeks. Sillies's Triton will be the only new driver in stores for at least the next month. A real test is how the winning Wilson driver does at retail compared to new drivers being traditionally marketed. For instance, Titleist's new 917 models have been a hot seller in their first month on the market, thanks to the relatively traditional approach of plenty of success by Titleist staff players using the new club, including PGA Champion Jimmy Walker. Meanwhile, industry leaders Callaway and TaylorMade have been leaking images of their new 2017 driver models for the last several weeks, not a new trend but certainly a leap forward from press releases, media events and demo days. Still, those clubs won't be in stores until after the new year.
For his part, Clarke isn't looking at a specific sales number and he's not going to change the distribution based on an overwhelmingly positive launch on Black Friday.
"This may have been a high-risk play, but it's low-risk as a business model," he said. "It's really a case of let's get the product out there and see what happens."
So as much as Eric Sillies thinks tonight and the near hereafter is his big moment, what it really might be is Wilson's.