The Loop
I've known Neil Thomson now since Ambush No. 1, "The pursuit of the Ponce." Great guy and he runs a tight trip. So tight, in fact, that he was also one of the six winners of Golf Digest's trip-planner contest, which is when we pampered some of the best givers in golf to a few days of pampering at Pinehurst. Thomson even shocked himself with a smooth 78 at Pinehurst No. 2. (I credit the caddie.)
Anyway, upon reading my previous post about the status of the sale of Sea Island, and having just returned from his eighth annual buddies trip (to Sea Island), Thomson wrote this review: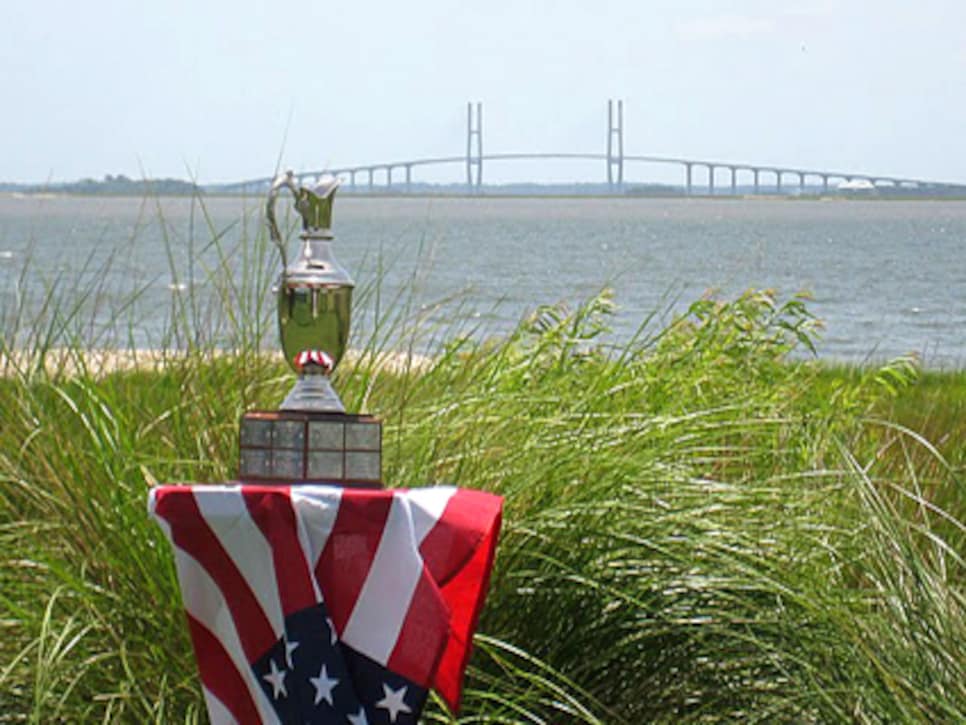 Our 8th Annual Ponce de Leon Invitational took place from Thursday July 15, through Sunday July 19, down at the venerable Lodge at Sea Island. This was our group's third pilgrimage to Sea Island (2007 and 2008 being the others), and our first tourney since Golf Digest's maiden Ambush on our group in January of 2008. For details of the tournament (and it was a barnburner), I refer to our website: www.poncedeleongolf.com.
As for a quick first-hand account of the resort: in a word, it was magnificent. I am proud to report that the Lodge has retained its peerless service quality. From check-in to check-out, the staff was courteous and catered to our every need. This year, Brian Dobak, Assistant Golf Professional with the Sea Island Golf Club, served as our "golf concierge." Brian went above and beyond in ensuring that our tournament was organized and displayed to a high standard. From the locker room scoreboards, to our trophies being displayed on No. 1 tee at Seaside each morning, to the "mobile, live-time" scoreboard he attached to his cart during our Sunday singles matches, Brian should be commended for his personal touch and genuine commitment to the Ponce. We were happy to invite him to our private Champions Dinner on Sunday down in the Cellar, beneath the Oak Bar at the Lodge. Brian was the "understudy" to former asst. pro, Simon Race, back in 2008, and he remembered our group ideals for staging a golf-focused event. For our Thursday Opening Ceremonies, the longtime Sea Island Top 50 Golf Instructor legend, Gail Peterson, graced us with a welcoming speech and helpful tips on how to escape from Colt & Allison's "man-eating bunkers" dotted all over the Seaside Course.  Our Opening Ceremonies were thoughtfully set up on the patio directly off from the Trophy Room, well within earshot of the twilight bagpiper.
As an homage to the upcoming inaugural McGladrey Classic on the PGA Tour this fall, 2010 Chairman Richard Massie and I decided, in an unprecedented move, to have every round played on the Seaside Course. It was fun to really study a particular course, and get to know its greens with the help of the gracious and knowledgeable forecaddies. Since we booked the tournament almost one full year in advance, and since the Ponce has built a strong rapport with Sea Island, we were able to negotiate a similar rate for golf + lodging as we enjoyed in January of 2008 (with a few added bonuses): So, for 5 rounds of golf and 4 nights at the Lodge (double occupancy), each man (there are 16 of us) paid a base price under $1500 (excludes food and drink). This package included unlimited golf on Seaside or Plantation (no Seaside Course surcharge); forecaddies for every round (tip was extra) + use of Sea Island's incredible Beach Club that was an easy 10 minute free shuttle ride away + a few other sweet gifts and perks that I wish to keep between the resort and the Ponce (due to our valued relationship and planned intention to make this a fixture on the Ponce rota every couple of years for decades to come!!!). The long daylight hours were a nice plus this year—it allowed for beach and pool time on the days in which we didn't play 36; and some guys snuck out for a twilight Plantation 9-holer, off the tournament grid. There is nothing like those bagpipes drawing you back "home" to the Lodge after putting out on 18…and yes, the Lodge's Butler service still brings the milk and cookies each night upon request. None of the 16 of us ever touched a club unless we were playing or practicing. The staff runs that pro shop and caddie hut like a well-oiled machine. And if you ever need a quick shuttle over to the Cloister or the Beach Club/Spa etc., the valet guys will hook you up promptly.
I was encouraged to see both the Lodge and the Beach Club humming with activity while we were there, despite it being the dog-days of summer. With the economy and the high heat, I was expecting a little lull in guests between July 4th and Labor Day, but that did not appear to be the case. Most poignantly, I was pleased to see how many youth golfers (good players!) and young families were at both the Lodge (cue the Ralph Lauren/Brooks Brothers advertisement out on the bagpiper's lawn each evening) and at the Beach Club. I hear there is a lot of uncertainty as to the future ownership and management of Sea Island—but as a proud new father myself, I am hopeful that whomever takes the reins keeps the same 70-year plus vision of the Jones family in providing an all-American vacation for families to come enjoy such a special place.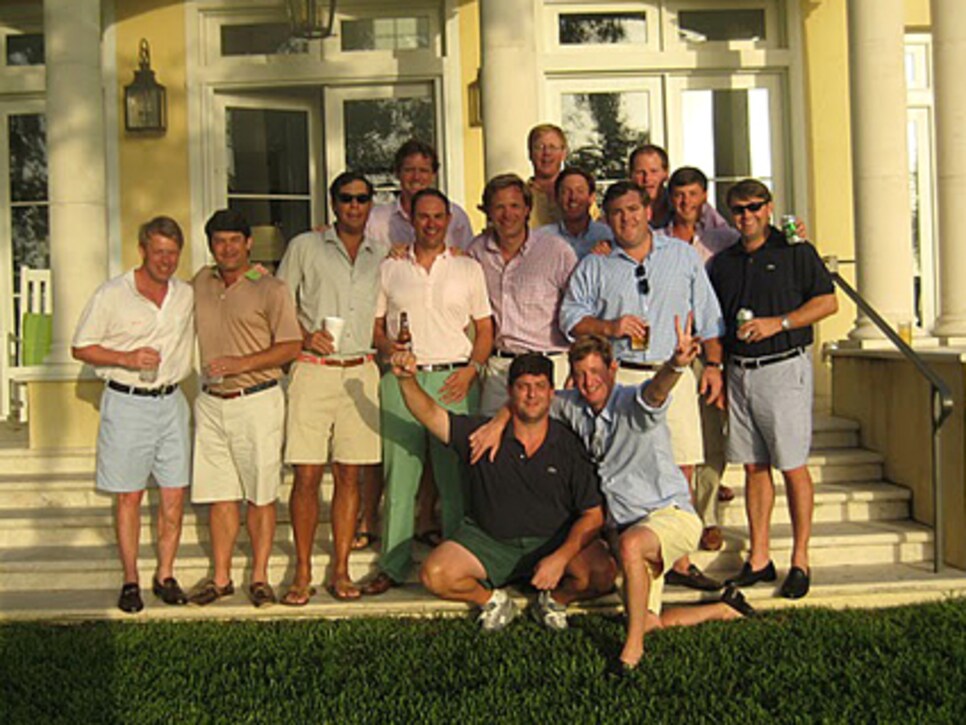 The Ponce looks forward to continuing its relationship with Sea Island. We have enjoyed our trips to La Quinta, Scottsdale, PGA National etc., but there is nothing quite like the Lodge! A handful of us plan to return down there as early as this October for the McGladrey and see how our recent scores match up to the pros on Seaside.
Keep in touch, Neil ThomsonChairman Emeritus
So there you have it. Sea Island is for sale, but they are not cutting back on service. Thank you for the detailed report, Neil.
I'm currently on Ambush No. 29, up in Thendara, NY. Where? I'm not really sure. I know I'm somewhere near Syracuse and at one point last night, I was off the grid of my not-so-trusty GPS. You'll read more about this Ambush in upcoming posts and in the October issue of Golf Digest.