The Loop
Trip Report: From Texas To Dornoch
Wishing you a perfect Fourth of July. I'm back in Hawaii visiting my brother and his family on the North Shore of Oahu before I jump to Kauai on Wednesday and report an upcoming Away Game. The waves are small in the summer, the water is warm, the white sandy beaches are bright on the eyes and the scenery, well, you'd have to see it for yourself to believe it. It's Brazil meets the best of beverage carts. God bless America.
I'm passing on a trip report from Frank Olive, a reader based in Texas, who, like most of us, met a fellow golf enthusiast while trapped on a plane one day. Their common bond went beyond, "Nice talking to you, maybe we'll play someday." These guys actually made it happen.
This is Frank and Nick's trip to Dornoch: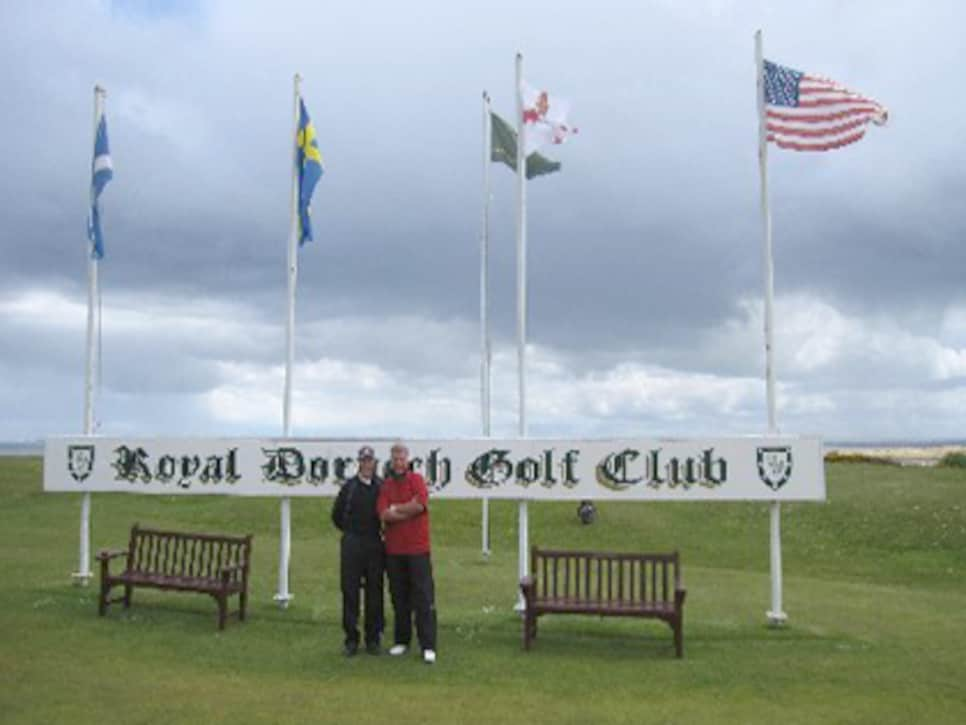 I would like to share a wonderful experience given to me by my dear friend Nick from Scotland. We met on a flight five years ago while Nick was making his annual pilgrimage to Pinehurst. Since then we've shared several rounds of golf (and countless pints) in various places.
While playing in the annual Bill McGhee Cup last October in Houston, Nick invited me to his member-guest in Northern Scotland. I had never ventured that far north, but I've played several times with Nick in Southwestern Scotland where the locals say, "You can hit a golf ball from Irvine to Turnberry (roughly 20 miles) without leaving a golf course." And so I accepted his invitation.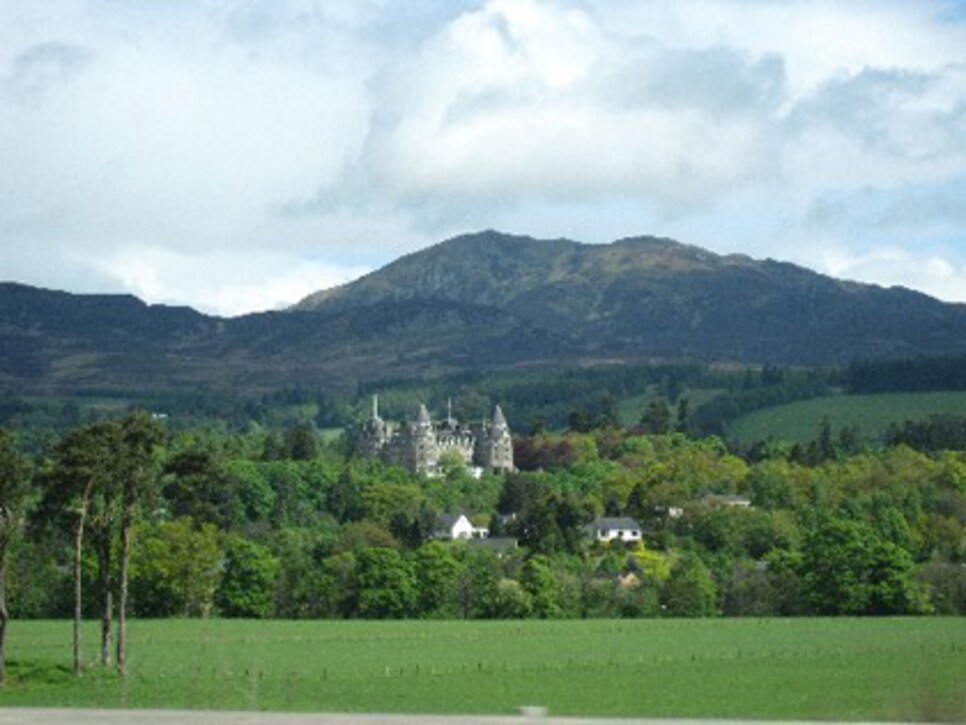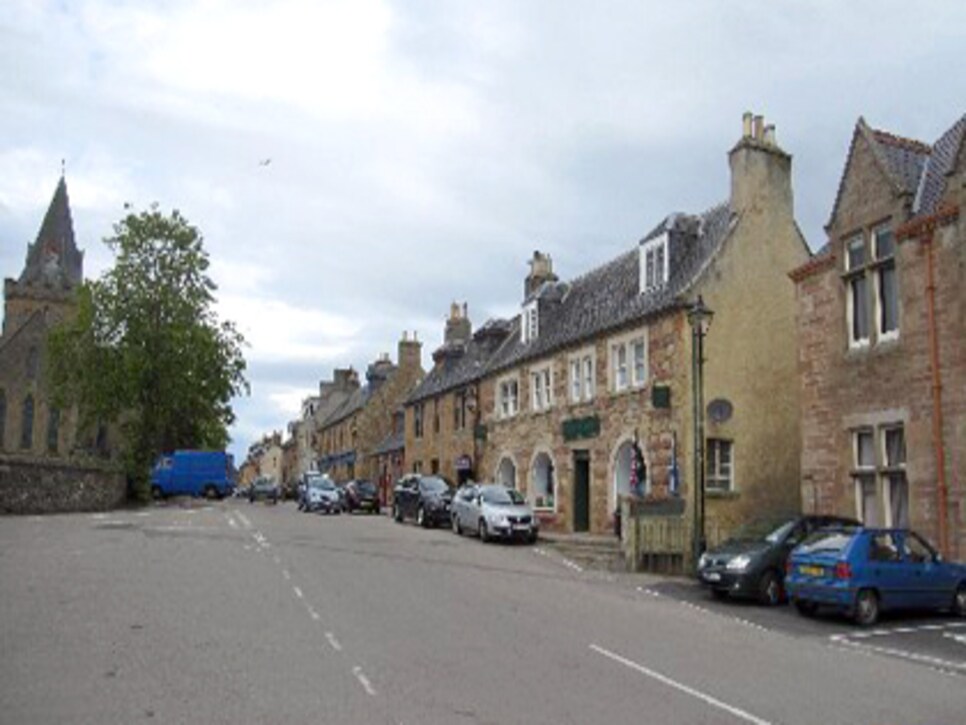 Once settled in our accommodations and after a quick lunch at the clubhouse, we played a practice round at a local course in the town of Tain. The Tain Golf Club is a traditional heathland course with heather-bordered rolling fairways and undulating greens, which made for a great challenge to start our five-day golf getaway.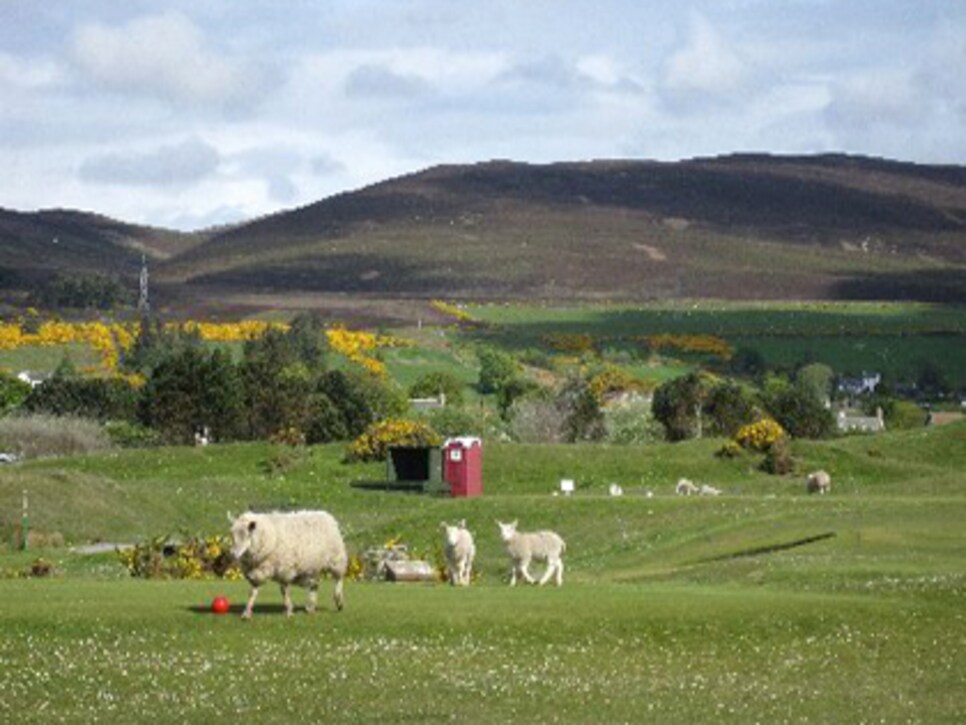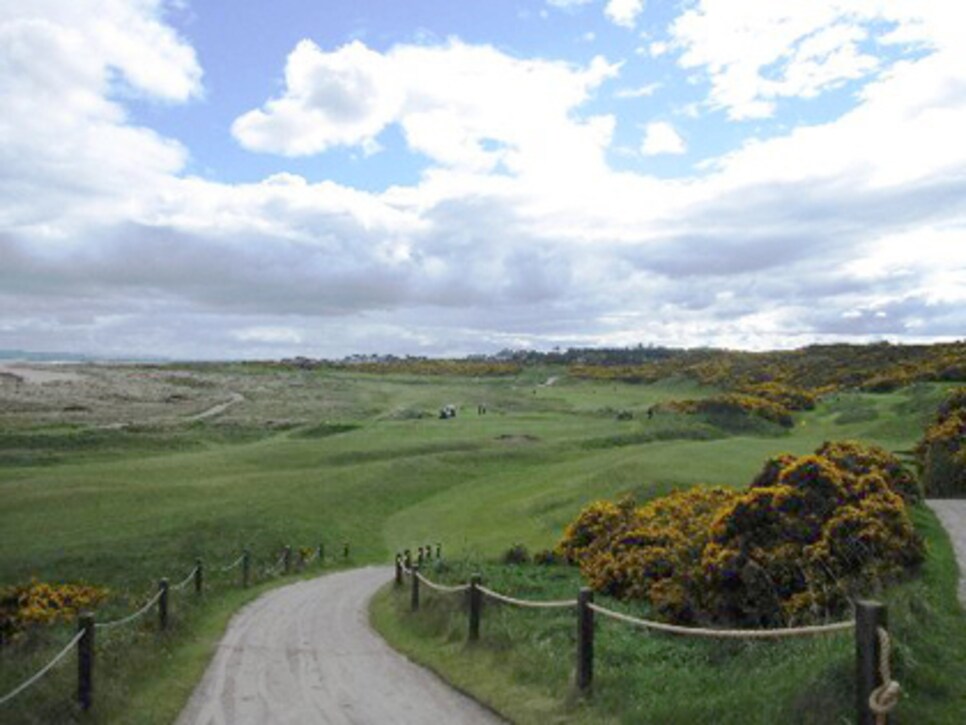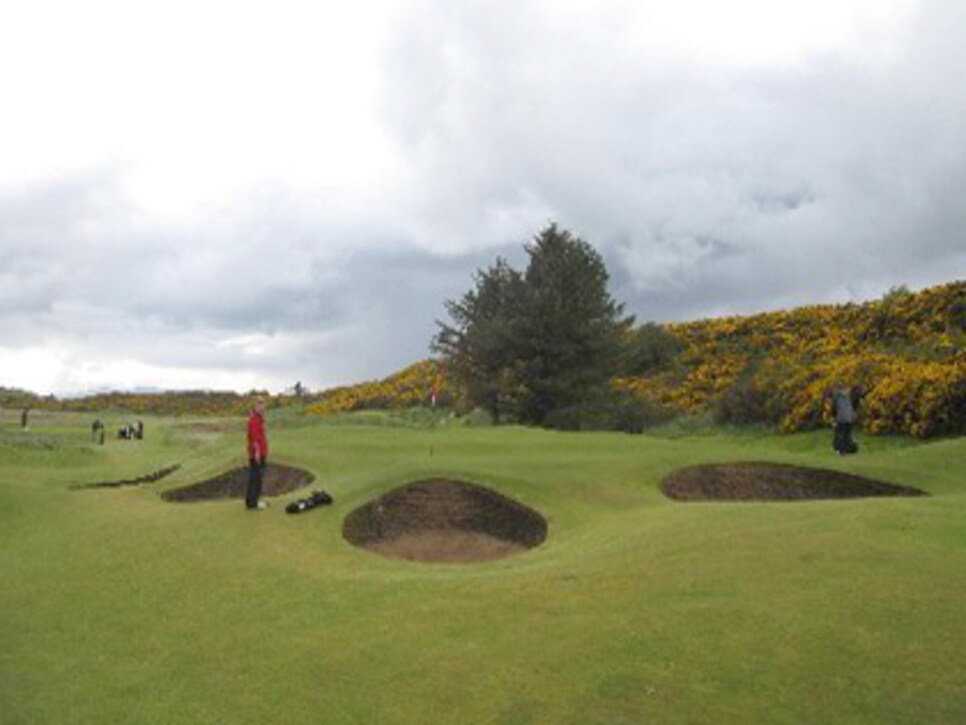 On our way back to Glasgow, we would finished our trip in the heart of the highlands. Boat of Garten Golf Club (the "Boat" as the locals say) is nestled in the middle of the Scottish mainland mountains. Tree-lined fairways, elevation changes, snow-capped mountains, and an occasional train whistle defined the day.
I hope you enjoyed a few of my great memories.  It was quite a golf experience that I thought was worth sharing.
PS--In October join us for the 19th Annual Bill McGhee Cup in Houston. We should have up to 28 golfers from the ages of 40 to 83 from all over the country. Nick from Scotland may join us again this year. We play Tour 18 for Monday's practice round, Bay Oaks for the first day of the tournament, Timber Creek for day two, followed by our awards banquet that evening.
Thank you for the report, Frank. If you haven't done so already, fill out an Ambush entry form. You never know, you and your group (and your foreign friend Nick) might be next.